Major gifts have major benefits for poorly pets
Giving a major gift
A gift of £1000 or more – is one of the most effective ways to ensure the UK's pets don't suffer from untreated illness or injury. If you're able to give a major gift, you'll be supporting all areas of our work and making a difference to the lives of thousands of pets across the UK, both now and in the future.
How a major gift will help PDSA
£1,600 could pay for a new heated operating table to help ensure pets are comfortable and safe while they're treated.


£5,000 could pay for 114 dog wellbeing MOTs, free vaccinations and microchipping, as well as support an action plan to help owners address their dog's welfare needs.


£20,000 could support your local PDSA Pet Hospital for a week – that's 1,021 life-saving treatments on average which you'll be helping.


£50,000 would pay for a consultation room in our new Manchester PDSA Pet Hospital. We'd love to show how grateful we are by naming the room after you.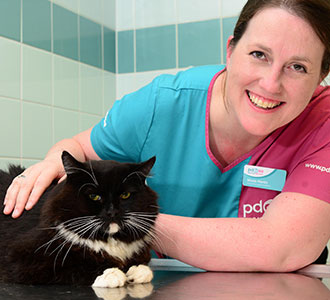 What you'll get in return
As a major donor you're central to our work at PDSA. You'll have the satisfaction of knowing you're making a massive difference to the lives of sick pets and you can see it too. We'll invite you to visit a PDSA Pet Hospital and see what happens on our frontline. You will also be invited to special events like our medal award ceremonies and will receive regular updates on how your support is making a huge difference.
How we'll work with you
We have a specialist team dedicated to helping major donors fund the work that matters to them most in tax-effective ways, including through Gift Aid and giving shares. And if you'd like to continue your relationship with PDSA that's fantastic news. We'll work together to achieve real change to the lives of pets and their owners.
Visit a PDSA Pet Hospital
The best way to see our work is to visit a PDSA Pet Hospital and to meet our veterinary team. A private hospital tour takes about an hour. Many visitors are amazed at the scale and range of veterinary care we carry out every day at PDSA's 48 Pet Hospitals around the UK.
Exclusive invitations
You will be invited to exclusive events like our animal bravery awards that celebrate animals and raise their status in society.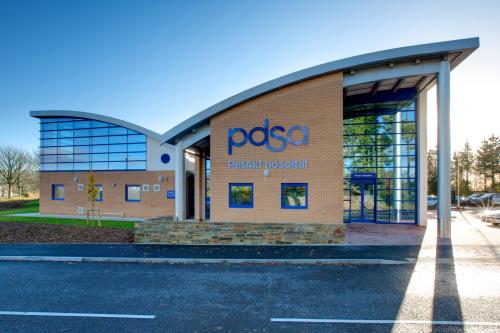 Could you give a major gift?
Please contact the Donor Development Team either by calling 01952 797280 or emailing donor.development@pdsa.org.uk