PDSA at DogFest West
Our PetWise vehicle recently visited DogFest West in Bristol with our fantastic team of staff and volunteers giving out free advice and guidance to pet owners.
We were busy giving expert advice on caring for your pooch, running free dogs first aid demos and our veterinary team did loads of free doggy health checks on board our state-of-the-art PetWise vehicle.
We also had a visit from one of the amazing lifesaving Newfoundlands with Newfoundland Friends. Previously we awarded the PDSA Order of Merit posthumously to one of these extraordinary dogs called Whizz. We'll be teaming up with Newfoundland Friends again in Bristol this year for our PDSA Big Doggy Paddle fundraiser!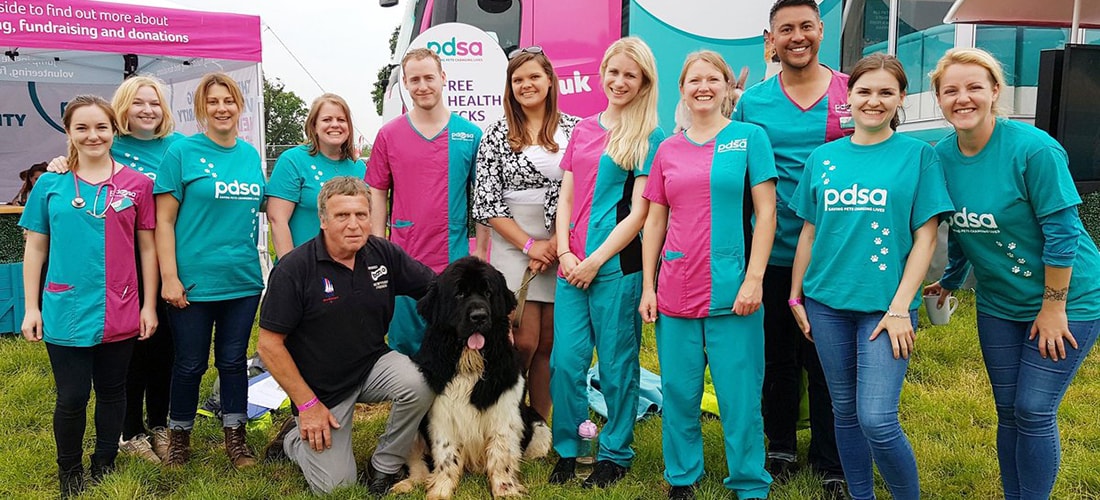 Do you know what to do in an emergency?
Be prepared and download our FREE pet first aid guide