Join us at the National Pet Show!
PDSA will be at the National Pet Show in Birmingham this year with a very special sponsor – Petsurance from PDSA!
We are really proud that Petsurance from PDSA is sponsoring the National Pet Show again on 2-3 November this year! We know how important our pets are - they're family. So when something goes wrong, the last thing you want to be worrying about is vet bills. That's where Petsurance from PDSA comes in - covering your pet for whatever happens next! There's no better way of letting people know about Petsurance from PDSA than sponsoring The National Pet Show.
Our vets have specially selected five policies to give you peace of mind. Taking out Petsurance from PDSA also gives you access to a range of benefits, including:
Cover you can rely on
The choice to pay your vet direct*
5 star rated** insurance
24/7 access to a veterinary expert through PDSA petanswer™.
Every policy sold contributes to PDSA's lifesaving work, caring for sick and injured pets across the UK and keeping families together. This means that not only will your pet be protected, but you'll also be helping vulnerable pets get the care they need.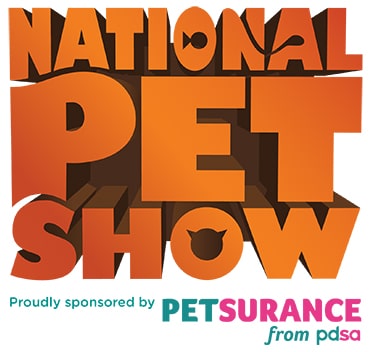 What's the National Pet Show?
We're really excited to be heading back to the National Pet Show again! It's the ultimate day out for all pet lovers and you can look forward to:
Hundreds of different stalls to see
Fun and informative talks
Amazing animal displays
Loads of activities to do throughout the day
And of course, meeting and chatting to our lovely PDSA vets and vet nurses when you visit our PetWise village!
If you'd like a bit more info on what to expect, take a look at the National Pet Show website. You can also buy your tickets and get an exclusive discount by using the code PDSA25 for 25% off your tickets! (Offer ends 2 November.)
Come and meet PDSA!
Our amazing team of vets, vet nurses and volunteers will be giving fun talks and lots of advice about keeping your pets happy and healthy. Join Team PDSA for:
Talks from our vets about everything from canine communication to choosing the right pet
Speak to our vets and vet nurses for expert advice on caring for your pet
Grab a goody bag or drop off your donations at one of our stalls
Find out more about the work we do and how you can support PDSA.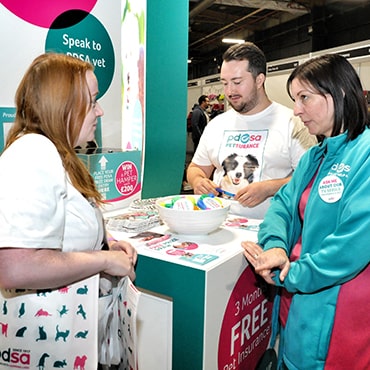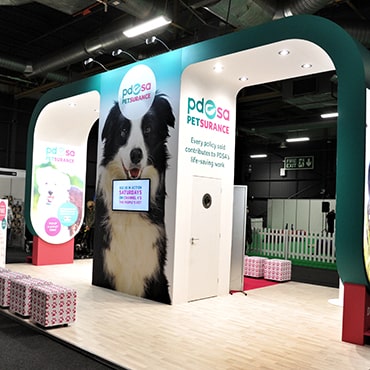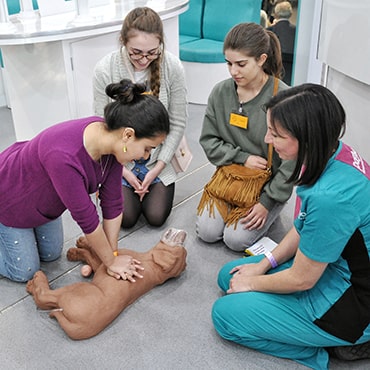 *Subject to availability.
**Defaqto 5 Star rating applies to Ultimate and Ultimate Plus policies only. Defaqto's Star Ratings provide an independent assessment of the quality of financial products.