Give a significant donation
Amazing supporters who give a significant donation are central to our work at PDSA.
You'll have the satisfaction of knowing you're making a massive difference to the lives of sick pets in Manchester, and you can see it too. We'll invite you to visit our new hospital and see what happens on our frontline. You will also be invited to special events like our animal bravery award ceremonies and will receive regular updates on building progress.
If you'd like to find out more about the need in Manchester, our plans for the future or would like to make a gift towards building our new hospital, please call our Key Donor team on 01952 797280 or email donor.development@pdsa.org.uk
Become our corporate partner
There are many ways that companies can work with us to help protect Manchester's pets, and support their owners.
This could be through strategic partnerships, introductions and networking, employee fundraising, or one-off donations.
If you're interested in discussing ways of working together as a partner or sponsor, please call the corporate team on 01952 797176 or email corporate@pdsa.org.uk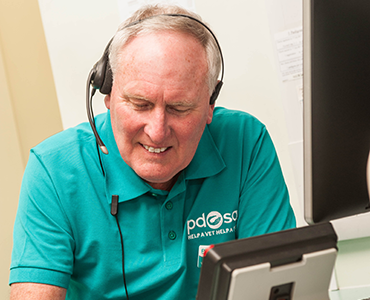 Volunteer for us
Every single thing our volunteers do helps poorly pets - from raising money to help build Manchester's new Pet Wellbeing Centre to donating your time and skills once it opens.
Volunteering with us is a great way to meet people who care as much about animals as you do, as well as boost your CV and use your existing skills. Our volunteers say that learning new skills, keeping active and making new friends are the top reasons they stay with us for so long.
98% of our volunteers would recommend volunteering with PDSA to their friends and family.
Find out more about our new Manchester Pet Wellbeing centre and what your donations will go towards.
Find out more
Help us stock up with vital emergency kit so we can save lives as soon as our doors open.
How you can help
Just our emailing list and stay informed about the future of Manchester's most vulnerable pets and to be kept up-to-date with appeal progress.
Join our emailing list