Biggest pet losers
From fat felines to huge hounds, Pet Fit Club has helped over 143 podgy pets towards a healthy lifestyle since launching in 2005. 
Not sure if your pet is getting enough exercise? Take a look at our tips for keeping your pet in shape. 
Here are some of our biggest pet 'losers'.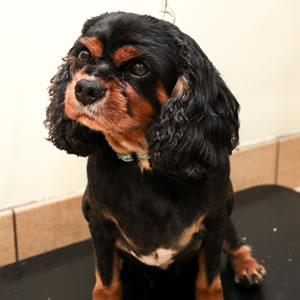 Oscar: lost 39% of his body weight
Oscar the Spaniel once tipped the scales at a colossal 3st 6Ib (21.6kg), making him 80% over his ideal weight (1st 13lb/12kg). He wowed PDSA judges and become our biggest ever loser with his amazing 1st 5lb (8.35kg) weight loss during Pet Fit Club 2016.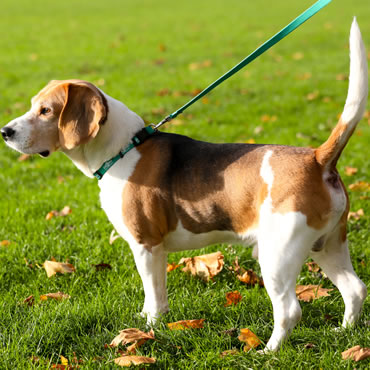 Alfie: lost 34% of his bodyweight
Bouncing Beagle once weighed in at a huge 4st 10lbs (30kg), making him 67% over his ideal weight (2st 12lb/18kg).
After taking on our Pet Fit Club challenge he dropped over a third of his bodyweight – and reached a healthier 3st 1lb (19.7kg)
Alfie is the second biggest Pet Fit Club 'loser' ever!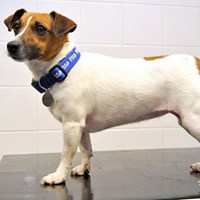 Ruby: lost 32% of her bodyweight
Roly poly Ruby was adopted in 2009 after being found as a stray. The family admitted to spoiling her rotten, but she also had a nose for trouble as she once stole a chicken curry from the bin, landing her at the vets with a sore tummy! During Pet Fit Club 2013 Ruby lost 2.9kg, losing 32% of her body weight. After the weight loss programme her owner reported that she was like a puppy again, and loved to run on the beach.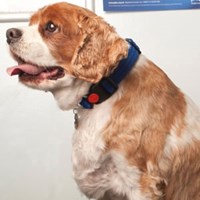 Jack: lost 31% of his body weight
'Jumbo Jack' became Jumping Jack when he won the 2011/12 Pet Fit Club. The Cavalier King Charles Spaniel shed nearly one third (31%), of his bodyweight in our slimming competition. The eight-year-old was transformed by his involvement in the contest. At the beginning of the competition he tipped the scales at 20.5kg, around double his ideal weight. Six months on he was a far healthier 14.1kg (a loss of 6.4kg) and trimmed an impressive 20cm off his waist, beating 16 other pets to the title of 'biggest loser'!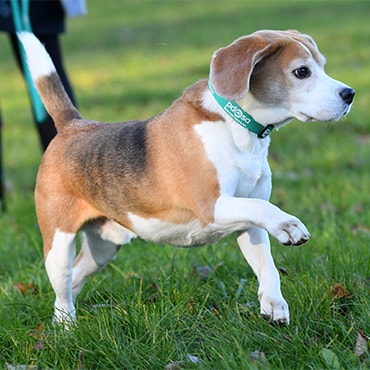 Luigi: lost 30% of his bodyweight
At the beginning of his diet Luigi weighed-in at a whopping 29.1kg (4st 8lb) – 39% over his ideal weight. He shed a third (30%) of his bodyweight reaching 20.4kg (3st 3lb) – his perfect weight.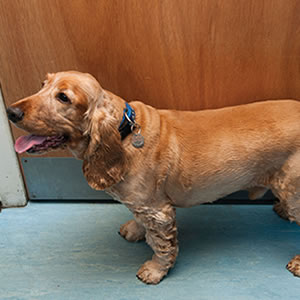 Billy: lost 29% of his body weight
This cuddly Cocker Spaniel from Airdrie had a passion for food, food and more food. He piled on the pounds until he struggled to climb stairs, so his owner decided to take action. Billy shed almost a third of his body weight in the competition (6.9kg) and finished with a spring in his step, able to enjoy long walks without getting out of breath.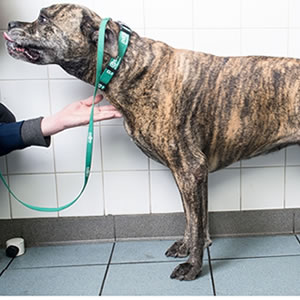 Kayla: lost 29% of her bodyweight
At the start of Pet Fit Club 2015, Kayla from Glasgow weighed 9st 4lb (59.4kg) leaving her dangerously at risk from serious health problems and a shorter life span. But she wowed the PDSA judges with her amazing 2st 9lb (17kg) weight loss to be named the UK-wide winner.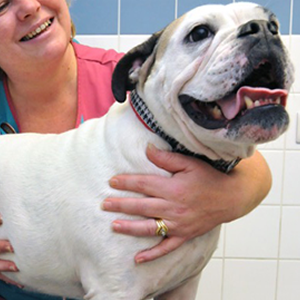 Daisy: lost 27% of her body weight
Daisy was a full-figured Bulldog who could win an Oscar for her begging techniques! She would eat anything but had a particular taste for cheese and broccoli. Her supervised sessions on an exercise treadmill proved counter-productive as she had to be bribed with ham to stay on it, and she would take any opportunity to get her head in the fridge! But after enrolling Daisy on PDSA Pet Fit Club in 2014 owner Gillian was delighted at her transformation. Daisy used to struggle to climb the stairs, but now she sprints up them!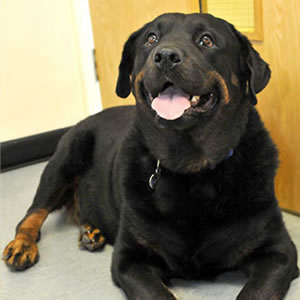 Molly: lost 26% of her body weight
Years of too many titbits had led to this Rottweiler becoming a little too 'rotund'. She struggled to walk for longer than 10 minutes, but after fighting the flab she was much happier and more energetic. Molly started her weight loss journey at a whopping 65kg, but managed to slim down to 48kg, losing 26% of her body weight. Her owners admitted that they were in denial about her size before, but after being strict with her diet they can see the huge difference the weight-loss has made.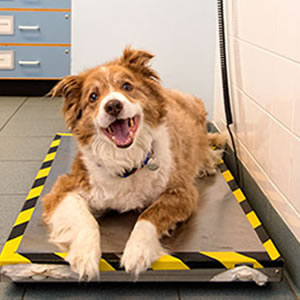 Merlin: lost 26% of his body weight
This obese Border Collie used to love biscuits, but his extra bulk meant he had started to develop arthritis. Although he still had a habit of pinching food given any opportunity, Merlin lived up to his name by attempting a partial vanishing act during Pet Fit Club! After losing 11kg, his new slim-line figure meant he became much more active, healthy and happy.