Previous winners
Since its launch in 205 Pet Fit Club has helped 143 pets - 89 dogs, 44 cats, 8 rabbits and 2 rats - lost 513kg (80st 12lb)!
Meet the former Pet Fit Club Champs below: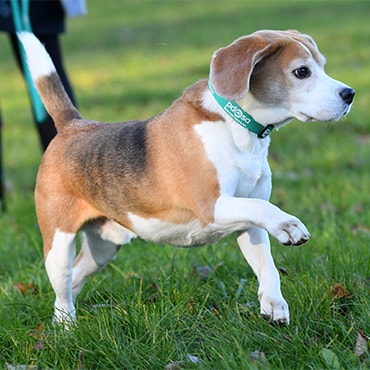 Luigi – Pet Fit Club Champ 2019
At the beginning of his diet, Luigi weighed-in at a whopping 29.10kg (4st 8lb) – 39% over his ideal weight.
His favourite 'treat' was Sunday roasts! But the Beagle wowed the competition's judges by losing 8.7kg (1st 5lb) – reaching 20.4kg (3st 3lb) – his perfect weight.
He shed a third (30%) of his bodyweight and 14 inches.
Borris – Joint Pet Fit Club Champ 2018
At the start of Pet Fit Club 2018, Cavalier King Charles Spaniel, Borris, weighed-in at a 28kg (4st 6lb) - 85% over his ideal weight (12kg/2st 13lb).
His monstrous appetite even saw him once devour a set of false teeth. But he wowed competition judges after shedding 25% of his bodyweight – a whopping 7.1kg (1st 2lb).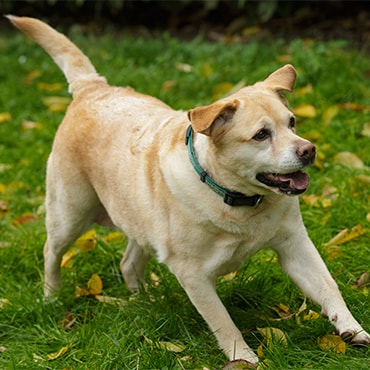 Sadie – Joint Pet Fit Club Champ 2018
Former heavy hound Sadie, a Labrador from Basildon, Essex, whose love of leftovers saw her weight to soar to a whopping 42.2kg (6st 9lb) - 41% over her ideal weight (30kg/4st 10lb).
Thanks to Pet Fit Club she lost 25% of her bodyweight – an amazing 10.7kg (1st 10lb)!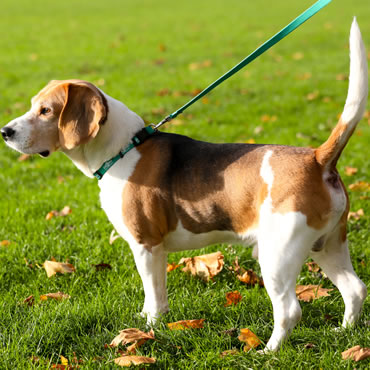 Alfie – Pet Fit Club Champ 2017
Alfie the Beagle once weighed in at a whopping 4st 10lbs (30kg), making him 67% over his ideal weight (2st 12lb/18kg).
His health and life-expectancy were at serious risk from his excess pounds. But after pounding the streets and cutting back on the excess food he lost 1st 9lb (10.3kg) and wowed PDSA judges. He is now a much healthier 3st 1lb (19.7kg)
Alfie is the second biggest 'loser' in Pet Fit Club's twelve year history!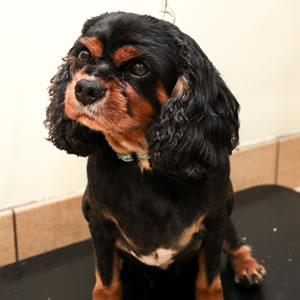 Oscar – Pet Fit Club Champ 2016
Oscar the Spaniel once tipped the scales at a colossal 3st 6Ib (21.6kg), making him 80% over his ideal weight!
His weight was caused by his love of Sunday dinners and leftovers from his owner's plate. Lack of exercise compounded the problem until he became so unfit that just walking in the garden left him breathless.
He became Pet Fit Club's biggest ever loser after shedding 39% of his bodyweight in just six months – an incredible 1st 5lb (8.35kg).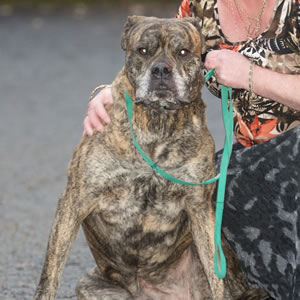 Kayla - Pet Fit Club Champ 2015
Kayla is a Mastiff type dog who, at her heaviest, weighed 61kg.
Her owner Agnes Higgins admitted to having spoilt her beloved pooch in the past – even giving her pizza! However, she realised she had been overfeeding Kayla and with PDSA's help, enrolled her on Pet Fit Club.
At the start of Pet Fit Club Kayla weighed 59.4kg, six months later she lost 17kg – reaching her ideal weight by losing an incredible 29% of her bodyweight – and was named PDSA Pet Fit Club Champ 2015.
Agnes said: "It's the best thing I've ever done. I didn't realise before that I was slowly killing her with huge portions and unhealthy treats. Hopefully she will live a longer and happier life as a result of the changes that we've made."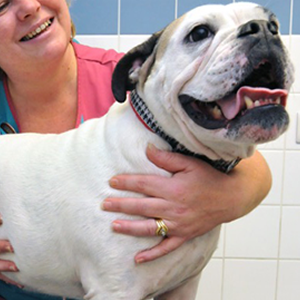 Daisy - Pet Fit Club Champ 2014
Daisy, a formerly bulging Bulldog who was so lazy she had to be bribed with ham to exercise, was crowned 'pet slimmer of the year' after shedding over a quarter of her bodyweight.
Diet queen Daisy, from Middlesbrough, had ballooned to over 28kg (4st 6lbs), making her more than 40 per cent overweight. Daisy's passion for extra portions had caused her waistline to expand, along with her preference of hitching a ride to pounding the pavement.
Her owner Gillian had tried to help her beloved pooch to slim down – even encouraging her to go on a treadmill under her close supervision. But exercise wasn't Daisy's thing – when out walking she'd been known to jump into any available car to catch a ride home – hence her family nickname 'Lazy Daisy'. But with PDSA's help and Gillian's determination, Daisy lost around 8kg in weight – an impressive 27% of her bodyweight."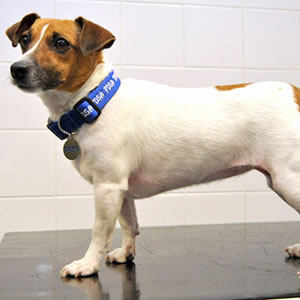 Ruby - Pet Fit Club Champ 2013
Our 2013 Pet Fit Club winner was Jack Russell terrier Ruby, from Sunderland, who shed an impressive one-third of her bodyweight.
Ruby's waistline grew after she was adopted by owner Angela Martin four years earlier. A former stray, Ruby was 'spoilt rotten' to compensate for her tough start in life. But all the snacks and titbits led to unhealthy weight gain. "It got to the stage where she couldn't jump on the sofa or the bed," said Angela.
When she started the six-month diet and exercise programme, she tipped the scales at 9.1kg making her morbidly obese and more than 50% overweight. "The only thing she would move for was food. But now she's like a puppy again and loves to run on the beach. Entering Pet Fit Club is the best thing we have done for Ruby."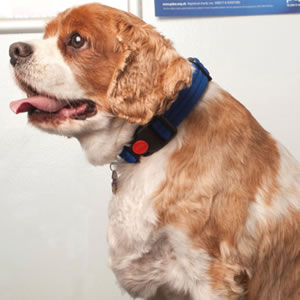 Jack - Pet Fit Club Champ 2012
Jumbo Jack became Jumping Jack when he won the 2011/12 Pet Fit Club. The Cavalier King Charles Spaniel, from Stanmore, shed nearly one third (31%), of his bodyweight in our slimming competition.
Nicknamed Jumbo Jack by his owner Rose Welch when she adopted the hefty hound, the eight-year-old was transformed by his involvement in the contest. At the beginning of the competition he tipped the scales at 20.5kg, around double his ideal weight.
Six months on he was a far healthier 14.1kg (a loss of 6.4kg) and trimmed an impressive 20cm off his waist, beating 16 other pets to the title of 'biggest loser'!
Lucky - Pet Fit Club Champ 2011
Lucky the Labrador from Pontypridd, South Wales, took the top title in the Pet Fit Club competition 2010/11. The five-year-old Labrador fought off some weighty competition, losing a quarter of his bodyweight over the six-month diet plan.
Biscuit-loving Lucky originally weighed a whopping 51.2kg and was carrying around 46% extra weight. He slimmed down to 38.5kg, after losing nearly 13kg - that's the equivalent weight of four small terriers!
Before Pet Fit Club he struggled to walk properly because of pain in his joints and hated all types of exercise. But after losing the weight he started whining at his owners when it was time to go walkies!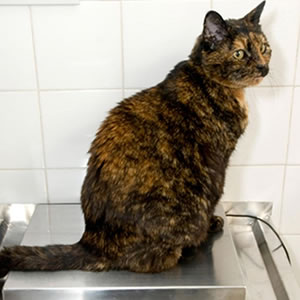 Amber - Pet Fit Club Champ 2010
Twelve-year-old Edinburgh cat, Amber, knocked the socks off the other pet competitors in 2010 when she shed an impressive 17% of her bodyweight to take the winner's crown.
Amber weighed a whopping 7.3kg - making her 62% overweight. She was nominated for the fat fighting competition by her owner Penny Faulkner who re-homed the porky puss in July 2009.
"The PDSA vets and nurses were great," said Penny. "I saw a real difference in Amber's shape - she no longer waddled when she walked, she slept less and became more interested in playing."
Keano - Pet Fit Club Champ 2008
Five-year-old Keano from Plymouth was a plus-size Labrador when he weighed-in to the PDSA Pet Fit Club in 2008. He shed a massive 10.2kg, losing 22% of his bodyweight and an incredible nine inches from his waist.
Keano's owner, Sarah James said: "The whole family is thrilled Keano has won Pet Fit Club. He's like a different dog! He has so much more energy and seems to enjoy life a lot more! It was incredible to watch him change over the period of the diet. It was like having a puppy in the house! Keano is living proof that owners can help their overweight pets back to better health."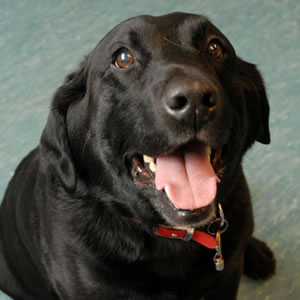 Oscar - Pet Fit Club Champ 2007
PDSA Pet Fit Club Champ for 2007 was 10-year-old Oscar, from Hamilton in Lanarkshire. This once-lardy Labrador shed a massive 10kg and five inches from his waist while on the PDSA-designed diet and exercise programme.
Oscar's owner, Louise Critcher said she knew that PDSA Pet Fit Club was just what Oscar needed to get him back on track. Oscar's fondness of fresh chicken, treats and fish had all added to his expanding waistline.
Louise commented: "Oscar is a totally different dog since he lost the weight! He no longer needs his medication for his arthritic joints and runs around like a puppy. It's the best thing we have ever done for Oscar."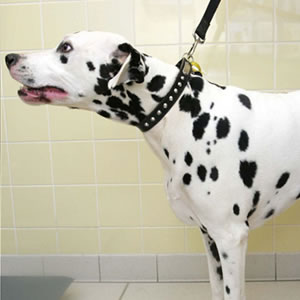 Pongo - Pet Fit Club Champ 2006
Porky Dalmatian Pongo had struggled to walk before taking the Pet Fit Club title in 2006. But he lost an incredible 8.9kg (nearly one-and-a-half stone) and an impressive seven inches from his waist.
Seven-year-old Pongo, from Rochester in Kent, was one of 10 overweight pets to fight the flab in the competition that year. Pongo was 34% overweight and his owner was concerned the weight was causing his dog joint problems in one of his back legs. Pongo's downfall had been a love of pig's ears and tit-bits.
His owner Roy commented at the time: "Since he lost the weight Pongo had loads more energy. All I wanted was for him to have a happier and healthier lifestyle."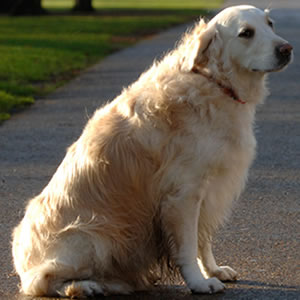 Oakley - Pet Fit Club Champ 2005
Cuddly canine Oakley battled the bulge in 2005 to become the first PDSA Pet Fit Club winner. Oakley, a six-year-old Golden Retriever from Plymouth, beat five other UK finalists by shedding 7.6kg (16% of his own bodyweight).
Lisa Deadman, Oakley's owner, said at the time: "I'm so proud of Oakley and the slimming success he has achieved in such a short time. We used to enjoy cuddling up in front of the TV and snacking on our favourite biscuits, but that has all changed thanks to good advice from PDSA. Oakley has so much more energy now he is slimmer, and we enjoy going for long walks and playing in the park instead.