Meet Glynis
Glynis is a receptionist at our busy Huyton Pet Hospital in Liverpool. She has worked with us for over 17 years!
What do you most enjoy about your job? Working with lovely people.


Do you have any pets? Yes, one dog and three cats.


What's the strangest case you've ever seen at PDSA? A cat was brought in that has been found in the gutter. Sadly the owner didn't ring or come back to see how he was. He had a broken back leg, ruptured stomach and needed a kidney removing. It was touch-and-go at times, but I fell in love with him and adopted him. I got him back on track and he lived with me for nine more years. My Ollie!


Tell us something funny about yourself. I get my words mixed up, stammer and write words and numbers back to front occasionally!


Do you have any hobbies? Reading, travelling and my pets.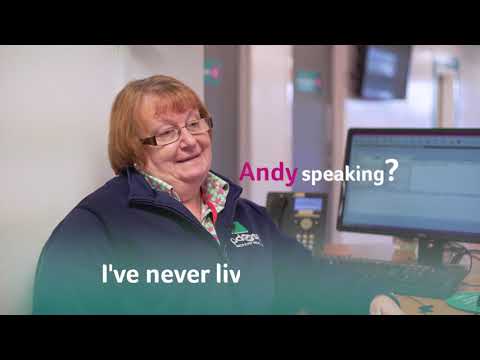 Video found at youtu.be/IjnLJRgXYDE
Go behind the scenes of The People's Vet and meet the stars of the show at one of our Pet Hospitals
Pet stories
Find out some fascinating facts about the staff working in our Liverpool Pet Hospitals
Read more
Receptionists like Glynis can only be there for pets in need thanks to your donations. Can you help?
Donate now