Meet Karla
Karla is a vet at our Kirkdale PDSA Pet Hospital. It's her job to see and treat the pet patients, including consultations and operations. After a busy day saving pets' lives, she loves to destress with a bit of yoga!
Where did you study? South Africa (Pretoria).


How long have you worked for PDSA? Seven years.


What's the strangest case you've ever treated? I once removed six grass seeds from a Springer's nose – all from the same nostril!


Do you have any hobbies? Yoga.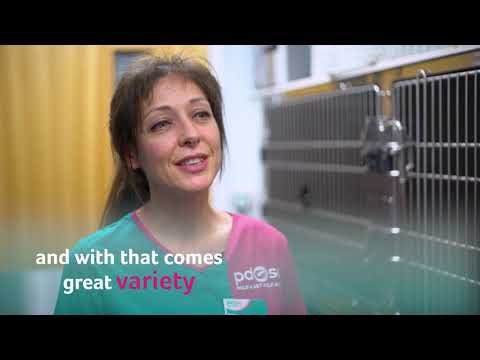 Video found at youtu.be/N1_d7iDXdn8