The People's Vet series one, episode ten
It's a worrying time for besotted owner Leanne as her beloved canine companion Kira has tests at Huyton PDSA for suspicious lumps on her ribs. Over at Kirkdale, Vet Karla recommends a special diet for Bella, the Bichon, who has suffered from a long-term liver condition. Meanwhile, colleague Beth attends to a cat who seems to be getting into more than his fair share of scrapes. 
Find out how they get on – tune into The People's Vet on Channel 4, Saturday 6 October at 4.35pm.
Kira's Story
Kira loves a good howl, but lately her owner has noticed a worrying lump on her chest and she fears it could be something serious.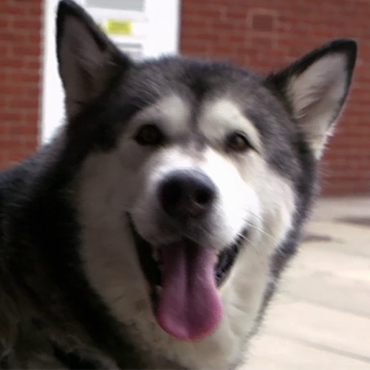 Alaskan Malamute Kira is full of energy and loves long walks with her family. But her owner Leanne noticed something concerning when she was grooming her – a lump on her chest.
Worried that it could be something nasty, she brings Kira into Huyton PDSA to get it checked out. Kira makes quite an impression in the waiting room!
Vet Holly took a look and was worried about the nature of the lump. She suggested that it would be best to remove it.
Kira was booked in for surgery and it was a distressing time for Leanne, who has lost friends to cancer.  She said: "It's a lot of worry for me. I've lost family and friends through cancer, and it's not something you want to watch a pet go through. She's not she's a pet, she's a member of the family, she's part of the family pack!"
A few weeks later Kira was brought in for x-rays and surgery, and during the operation Holly made a worrying discovery – a second lump had grown lower down too.
Find out if Kira pulls through: watch episode 10 of The People's Vet on Channel 4 or All 4.

Blackie's story
Blackie is a bit of fighter and frequently gets into scrapes. But when he came home dragging his leg, owner Sian was worried it could be serious.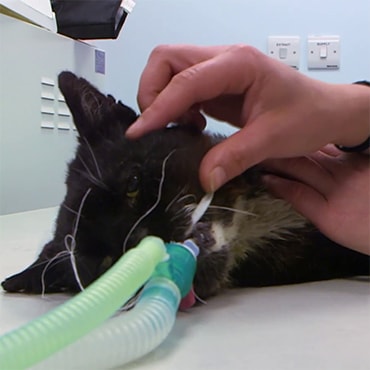 Owner Sian is used to semi-feral cat Blackie's wild ways. But this time he was missing for nearly three months and came back with a serious limp in his. Worried it could be broken, Sian brought him along to Kirkdale PDSA to get it checked.
Blackie was admitted to get his leg thoroughly examined and x-rayed, for which he needed to have an anaesthetic. While he was under the anaesthetic, they also neutered him, which could help to curb his roaming ways, as well as protecting him from certain cancers. But determining the cause of Blackie's injured leg wasn't straightforward for PDSA vet Beth.
Find out how Blackie gets on – watch episode 10 on Channel 4 or All4
Leo's Story
Two years ago, Spaniel Leo was hit by a car. He recovered but, more recently, he started to experience pain round his tummy and stopped going to the toilet.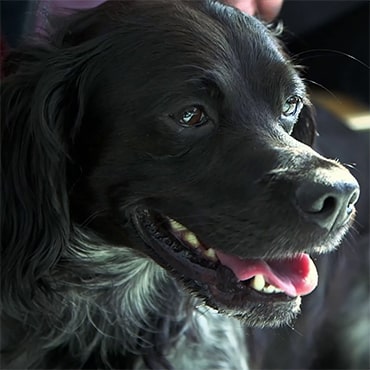 Loveable Leo had a very bad traffic accident a few years ag, and has some serious injuries. He recovered from those but his ordeal left him wary of the vets. But more recently he seems to have a lot of pain in his tummy, and he's not going to the toilet.
So his owner Kerry brought him along to Kirkdale PDSA to be examined. However  the combination of his discomfort and anxiety made this a little problematic.
Vet Karla said: "In our jobs we often come across dogs that are very anxious, or very nervous. And unfortunately, this can result in some aggression. Leo had a very bad accident, so it's very possible he might remember this kind of situation - the smells associated with the vets, and all of that, to him, means pain."
So Karla enlisted some extra help to help hold Leo still. She also put a muzzle on him, to help keep everyone safe while she examined him. Karla prescribed some anti-inflammatories for Leo, as well as some pain relief. He seemed to respond at first, but after a while his pain returned, so he needed to come back into PDSA for further investigation.
Due to his anxiety, Karla recommended he be sedated for all of the tests, to keep his stress levels to a minimum. She was then able to conduct a full series of diagnostic tests, including x-rays, scans and blood tests.
Find out what happens to Leo – watch episode 10 on Channel 4 or All 4
Bella's story
Poor Bella was diagnosed with a rare liver condition aged just four months, and nearly died. Thankfully, it was caught and managed in time, but her health now has to be closely monitored.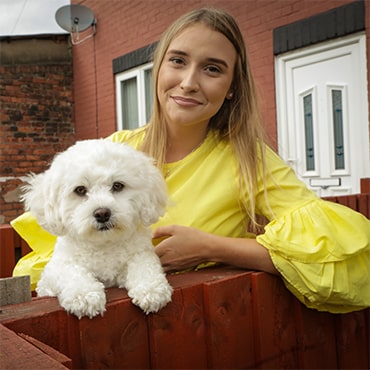 Little Bichon Frise Bella has an abnormality with her liver called a 'liver shunt'. This means her normal blood flow bypasses her liver, resulting in toxins not being filtered properly and then building up in her body. She almost died from the condition when she was younger, but thankfully it was caught and managed in time.
Now aged two, Bella's condition still needs very careful monitoring. It could still result in a shortened life-span for her. Her owner, student Chelsea, provides Bella with a special low-protein diet to help manage her condition, and she has monthly check-ups at PDSA.
Chelsea said: "Bella means more to me than words can explain. She's not just a dog, she's family. I would never give up on her and genuinely can't imagine life without her. We just want to give her as much time as possible."
Vet Karla gave Bella a check over, and also took a look at her ear, which Bella had been scratching a lot. Everyone was determined to keep Bella in tip top shape!
Find out if how Bella gets on – watch episode 10 on Channel 4 or All4
Read our vets advice about the different kinds of lumps and bumps your pet may get during their lifetime.
read more
Get your free Christmas Survival Guide! It has all the info you need to keep your pets safe.
Get your free guide