Two-year-old Darcy, a Cocker Spaniel from Scotland, survived a terrifying fall down a 60-ft dam, but has now been crowned PDSA Pet Survivor of the Year. Watch her incredible story below or read the full story here.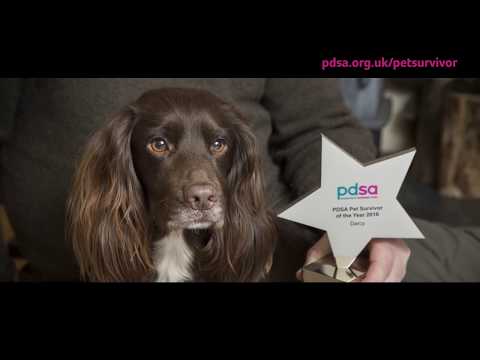 The PDSA Pet Survivor Awards recognise the most incredible tales of pet survival. We received amazing stories of pets who'd dodged disaster and beaten the odds thanks to the skill of vet teams, the love of their owners and their own survival spirit.

We received entries from all over the UK and our judging panel, which included actress Pam St Clement, helped us to shortlist just six superstar pets. Thousands of people voted to help us choose the winner, but all six pets are true survivors in our eyes. You can watch all their stories below.

PDSA Pet Survivor is run in association with PDSA Petsurance: selected by our vets so you can find the perfect cover for your pet


The following pages includes images which some people may find distressing.