Our vets work tirelessly to save pets' lives every day, but Chris one of our long-serving vets has done even more! On 23 April he ran the Virgin Money London Marathon, after months of training hard in preparation for the challenging 26 mile route. His goal wasn't just to run this famous course – he ran every mile to raise as much money as possible to care for the sick and injured pets desperately in need of our help every day.

Chris finished the marathon in an impressive 3 hours and 36 minutes and wants to say a massive thank you to everyone who supported him!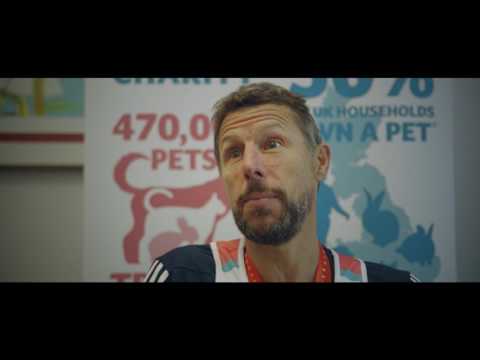 Can you make all his hours of training worth it, and spare 50p, £1 or even £2 a mile to help poorly pet?