A weekend walk almost ended in disaster for loveable Border Collie, Mist, when she was spooked by something and ran off – straight under the wheels of a car, which didn't even stop.
Her devastated owners, Catherine and Robin Davies from South Wales, were in shock as they rushed her to Abbey Vets in Abergavenny. Catherine said: "Mist was struggling to breathe; she was clearly in a lot of pain and I could see that two of her legs were severely damaged. I realised that we were in danger of losing her."
At the vets Mist was given life-saving emergency care and pain relief and, thankfully, she was able to be stabilised. But her two dislocated legs required specialist treatment.
Catherine continued: "I was very glad I'd taken out PDSA Petsurance, as I don't know how we would've covered the cost otherwise. Putting Mist down wasn't an option, as she means the world to our family. I would have given up a kidney to save her, but thankfully it didn't come to that!"
Mist was transferred to a veterinary hospital where her front leg was plastered and her rear hip was pinned in place. She stayed for a week, receiving intensive care and round-the-clock nursing.
Catherine continued: "We've had Mist since she was a puppy and she's my baby really! We took out pet insurance straight away as we know it's important. We chose PDSA Petsurance as we wanted a policy that paid the vet directly, and they offered a competitive rate. I'm so glad we did too – Mist's care cost over £6,000 in total."
Robin added: "Putting the claims in was really straightforward and easy, it was a weight off our mind during a really difficult time. I'd definitely recommend PDSA Petsurance to other owners."
Once home, it was still a long road to recovery for poor Mist. But a few months later she's up on all four paws, running around and playing her favourite game of catch, and is back where she belongs, with her family.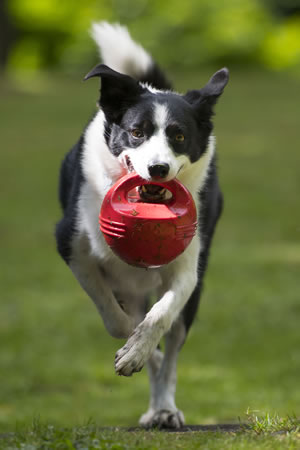 PDSA Pet Insurance
With five policies to choose from, you can find the perfect pet insurance for your budget and pet.
Find out more
Pet insurance guide
Pet insurance can sometimes be confusing – get the facts with our jargon-buster and helpful guide!
Pet insurance facts
Common conditions
Take a look at the top 10 conditions cats and dogs need a visit to the vet for, put together by PDSA vets.
Top 10 conditions
**Defaqto 5 Star rating applies to Ultimate and Ultimate Plus policies only. Defaqto's Star Ratings provide an independent assessment of the quality of financial products.
PDSA Trading Limited is an introducer appointed representative of BDML Connect Limited.  PDSA Petsurance is a trading name of BDML Connect Limited which is authorised and regulated by the Financial Conduct Authority (No. 309140). Registered in England and Wales Number 2785540. Registered Office: 45 Westerham Road, Bessels Green, Sevenoaks, Kent, TN13 2QB