G.I. Joe - PDSA Dickin Medal 40
Date of Award: August 1946
"This bird is credited with making the most outstanding flight by a USA army Pigeon in World War II. Making the 20 mile flight from British 10th Army HQ, in the same number of minutes, it brought a message which arrived just in time to save the lives of at least 100 Allied soldiers from being bombed by their own planes."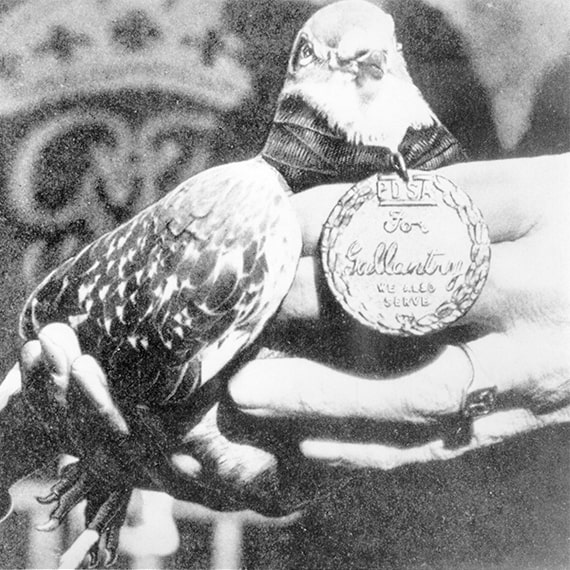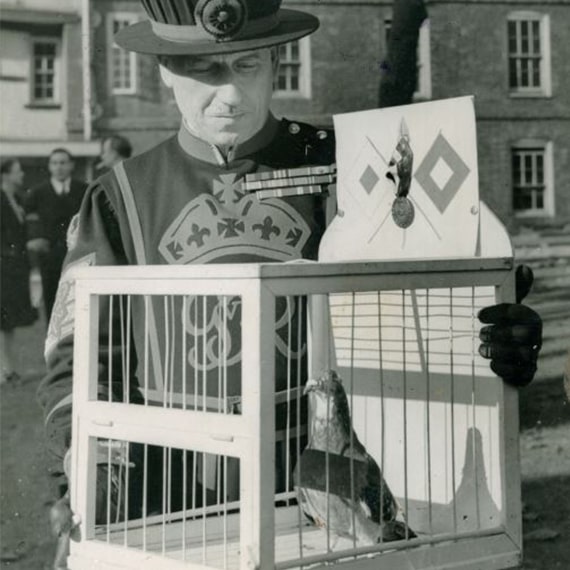 G.I. Joe's Story
As the Italian campaign in World War II progressed, the village of Calvi Vecchia was liberated by Allied Forces on 18 October 1943, far earlier than expected. An air attack had been scheduled to subdue the German positions earlier that day, yet the 6th London Infantry's advance had been so rapid that they were now in danger of getting caught up in 'friendly fire' if the attack went ahead.
G.I. Joe (Pigeon USA43SC6390), a member of the United States Army Pigeon Service, was released with a message to call off the attack. He flew 20 miles in 20 minutes, reaching Allied lines just as the bombers were preparing to take off. His heroics prevented the loss of at least 100 Allied soldiers' lives and countless civilians.
The first non-British recipient, G.I. Joe received his PDSA Dickin Medal from General Charles Keightley at the Tower of London on 4 November 1946. The citation read: "This bird is credited with making the most outstanding flight by a US Army pigeon throughout the whole of World War II."
At the end of the war, G.I. Joe was housed, along with 24 other heroic pigeons, at the US Army's Churchill Loft in New Jersey. He lived to the ripe old age of 18.
We know animals are incredible, which is why the PDSA Animal Awards Programme helps to recognise the amazing contributions our four-legged friends make.
Our awards programme
Every day our vets and nurses care for thousands of sick and injured pets whose owners can't afford veterinary treatment. Your support will help us continue our vital work.
Donate today
We work tirelessly to save the lives of pets in need, prevent their pain and unnecessary suffering.
Meet our pet patients