Concluding thoughts
The 2021 PAW Report provides the opportunity to objectively assess the effects of the first 14 months of the COVID-19 pandemic on the wellbeing of the UK's dogs, cats, and rabbits. Using the insights gained from this Report, we can identify the areas most affected and plan ways to improve as we build back to a new normal.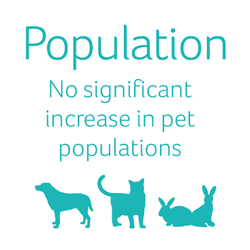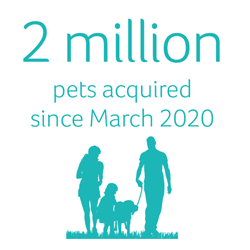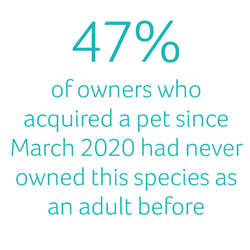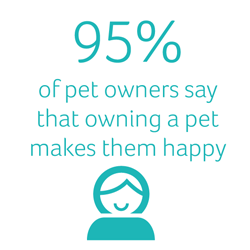 As ever, human behaviour change methods (such as tailored education campaigns) are key to improving the welfare of our pets, not least with regards to the number of owners who identified as "new"*. Some of our data (such as the percentage of new owners who told us that their pet made them stressed, and the proportion of dogs and cats acquired since March 2020 who now have behavioural problems) suggest that a relatively high number of inexperienced owners may now be struggling with the realities of owning a pet for the first time. The veterinary professions, working with welfare organisations, are in a unique position to help these owners, for example, through online and face-to-face resources in order to prevent potential welfare issues that could be building up for the future.
Behavioural problems that have developed since the start of the pandemic, or in pets obtained during this time, highlight the need to support and educate owners. As in many areas, owners look to the internet for information and it is vitally important that credible sources promoting humane, evidence-based approaches are easily available.
Pet acquisition remains an area of concern; there appears to be a worrying trend of increasing numbers of pets being imported from abroad, particularly dogs. Also of concern is the increase in puppies who came from a breeder of multiple breeds - a potential indication of being bred for profit over welfare, possibly under puppy farm conditions. Both these increases could be a consequence of increased demand and a lack of reputable UK breeders. While many imported dogs may come from genuine rescue organisations abroad, there are growing concerns that poor breeding establishments are involved in the international puppy trade. The increase in both these sources is currently small, however this is an area to watch closely and we will continue to monitor trends. With the new legislation around third party puppy sales due in Wales in September, and legislation in Scotland to follow, this provides an ideal time to further help owners understand how to avoid unscrupulous breeders.
Certainly, many positives can be taken from this year's Report. Pet populations have remained stable and overall levels of preventive healthcare have been maintained or have recently recently recovered in the face of significant challenges experienced by many veterinary practices, but we must recognise that many continue to face ongoing challenges today. The work done by all of the hard-working veterinary teams to keep delivering care vital for the wellbeing of the nation's pets must be recognised and applauded.
Pets remain such an important part of their owners' lives, alleviating stress and improving mental wellbeing. In times of financial hardship and crisis, for over 100 years PDSA has been there for millions of pet owners who had nowhere else to turn for over 100 years. As we look to the future, building back better after the pandemic, we will continue to strive for a lifetime of wellbeing for every pet. The insights provided by this year's PAW Report help guide planning for the future and allow us to monitor which interventions are most effective.
Hear from our Director of Veterinary Services, Richard Hooker: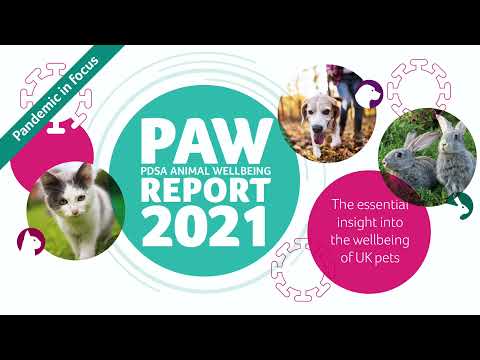 Video found at youtu.be/meSy1B7QsxU
Richard Hooker BVMS (Hons), MRCVS, PDSA Director of Veterinary Services
Download the Report
We've made our 2021 PAW Report into a downloadable PDF, get your copy here:

Footnotes
* A new owner is defined as one that has not previously owned this species as an adult