Sponsor our Trauma Care
Every year, we provide emergency Trauma Care to thousands of sick and injured pets whose owners cannot afford the full cost of their treatment.
But Trauma Care is expensive, our costs are rising and we receive no government funding to run our vital veterinary services. We rely entirely on donations from people like you.
That's why when every second counts, every sponsor like you really helps.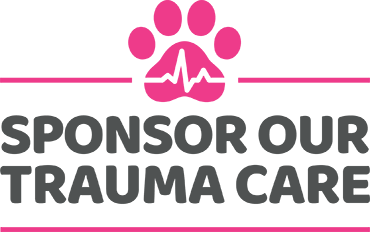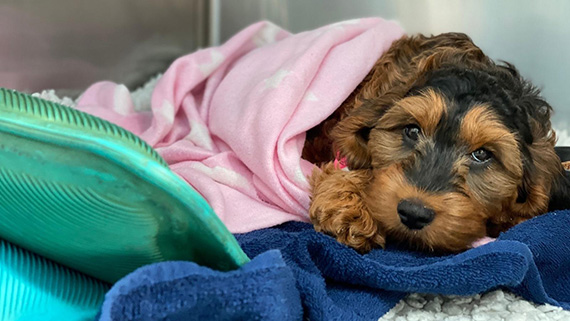 Be there for dogs like Willow
Willow, an adorable Cockapoo pup, fell while playing in her garden and was found crying out in pain. She was immediately taken to her local PDSA Pet hospital, given pain relief and sedated for an X-ray which revealed she'd fractured her thigh bone. As a young puppy, still growing, it was crucial we operated quickly. Thanks to the generosity of our sponsors, our theatres are always ready and equipped for emergencies like this and Willow has made an astonishing recovery.
"I can't thank PDSA enough. I don't know what I would have done without their help. I'll be forever grateful that they were there for Willow and me when we needed them." – Lauren, Willow's owner.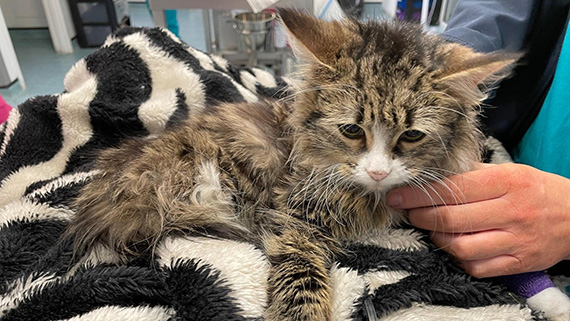 Be there for cats like Leya
When 10-month-old Leya didn't come home, she was found cowering under a parked car, miaowing pitifully and with her heart racing. She was rushed into our her local PDSA Pet Hospital and immediately put on a drip and given pain relief. Our X-rays showed she'd broken her pelvis in three places and her bladder was badly damaged – injuries consistent with being hit by a car. If it wasn't for our Trauma Care, poor Leya may not have made it through. That's the amazing lifesaving impact your sponsorship can have.
"When I went to collect Leya from PDSA, I was so relieved that she had survived and I could be reunited with her." – Aaliya, Leya's owner.
How your sponsorship helps
What sponsorship includes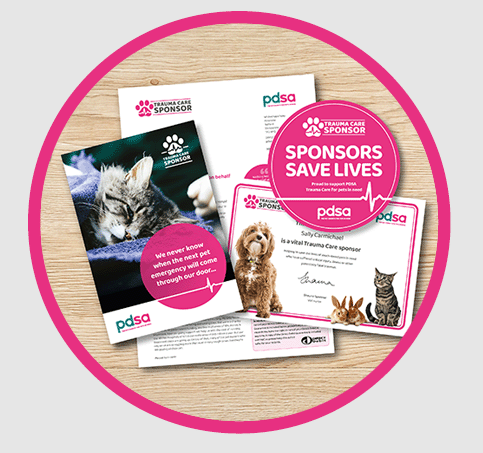 A Welcome Pack
Including a thank you message from our vet teams, leaflet, sticker and personalised sponsorship certificate.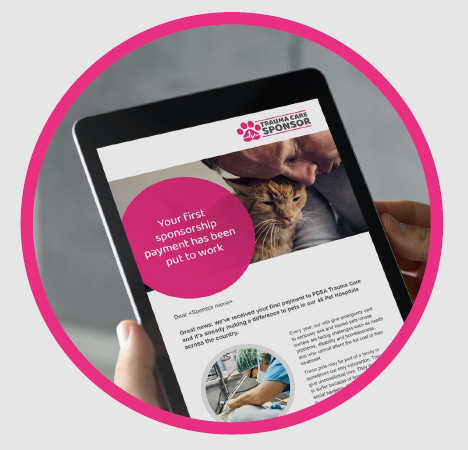 Regular email updates
on our pet patients and how your sponsorship is saving lives.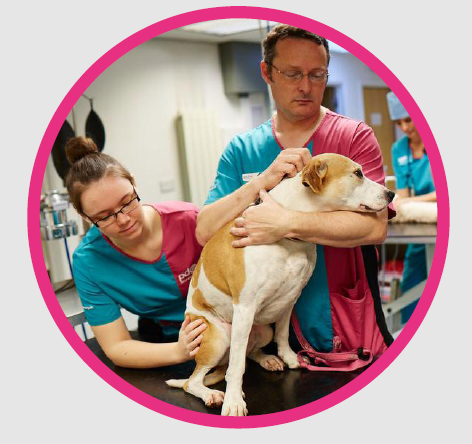 Exclusive videos
giving you a never seen before, behind the scenes look into our Pet Hospitals.