Saving pets is what we do.
PDSA is a charity. We have been taking care of pets in need for over 105 years. In 2022, vets and vet nurses in our 48 Pet Hospitals cared for over 4,600 sick and injured pets every day.
Caring for pets whose owners can't afford the full cost of their veterinary treatment is the reason we're here. But we're also a leading authority on pet health, and we raise the status of animals by celebrating their contributions to our lives.
We believe that every pet deserves to lead a happy and healthy life and that everyone has the right to experience the love and companionship of a pet.
But we can't do any of it without you. Your support is invaluable to keeping our doors open and helping us be there when pets need us most.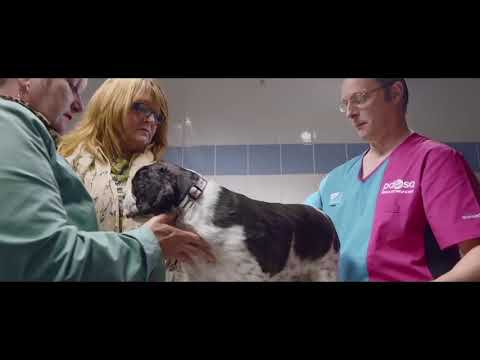 Video found at youtu.be/wkhXyA1BdGQ

Our work
Our 48 Pet Hospitals are at the heart of what we do but our work goes much further than that. Our teams also work in schools and communities to raise awareness and educate the public on key issues that affect the UK's pet population.