Gifts that enable our mission for a life time of wellbeing for every pet
For more than a century, we have cared for the pets of society's most vulnerable people, those living in long-term poverty, or who have suddenly and unexpectedly fallen on hard times through sickness or redundancy.
The pandemic has had a devastating impact on the country's pet owner, who have found themselves turning to PDSA in their hour of need. We predict an extra 50,000 pets will need our support, but at the same time, our ability to fundraise has also been reduced.
Love is not enough
We continue to strive towards a day when no pet suffers pain and distress because of their owner's circumstances. All of our pet owners love their animals and want to do the best of them, however, many simply cannot make ends meet. So when disaster strikes and their pet becomes ill or injured, they are those least able to bear the cost of veterinary care.
To continue the vital services we already provide, and be able to cope with this increased need, we need to fund large, transformational projects alongside our day to day operation.
Ensuring our 48 Pet Hospitals are maintained is a huge financial commitment. Many are old and opportunities to expand, or modernise any further, are exhausted. Some, such as Nottingham, are more than 60 years old and need a complete replacement.  
Without those of our supporters who have the vision and philanthropic capabilities to help us undertake these projects, millions of pets across the UK will suffer in the years to come.
Work with us and you'll be instrumental in saving those pets, and keeping them at the centre of their owner's lives.
Aside from our constant capital replacement plans, there are other opportunities to make a significant impact through our work. Our team will work closely with you to identify projects and programmes that fit with what you'd like to achieve, matching your desire to make a real difference. And we'll be only too pleased to demonstrate the huge impact you'll have on the lives of thousands of pets and their owners.
You could build a new consultation room or upgrading a diagnostic suite. Fund a digital triage programme or help to ease the financial burden of preventive treatments in an area where uptake is low. Help us reach school children, the pet owners of the future, as we deliver virtual lessons on the five animal welfare needs. You may even have the financial capability to build a new or replacement Pet Hospital where we need it most.
Whatever the project you decide to support, you'll become central to our work here at PDSA and part of a very special family of supporters.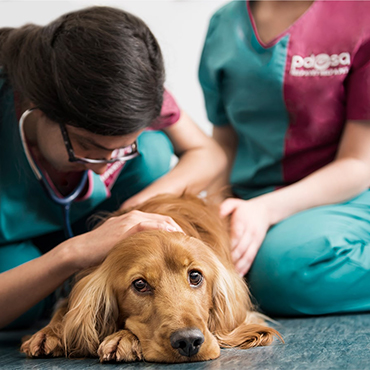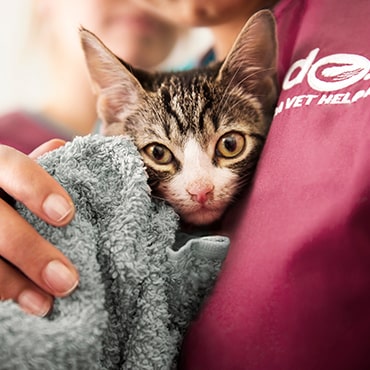 We have a specialist team dedicated to helping you fund work that matters to you, in the places that matter to you most