Donate to our charity shops
Which pet superhero are you?
Are you a Fashionista Fiona?
Always in vogue, this dedicated follower of fashion is dotty about designer labels.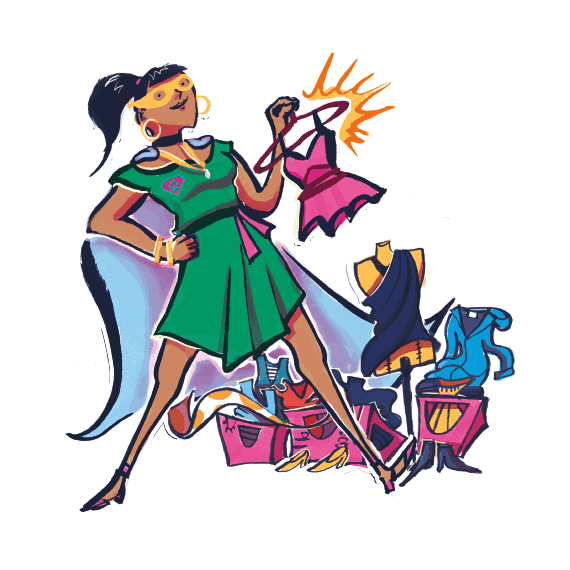 Are you a Footwear Freddie?
Always one step ahead, this loafer-lover has the best-dress feet in town.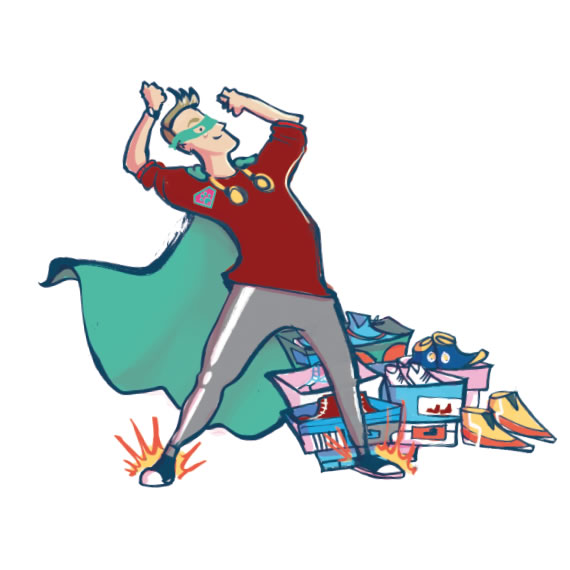 Are you a Handbag Hannah?
Batty about bags, this style-seeker needs no excuse to snap up a satchel.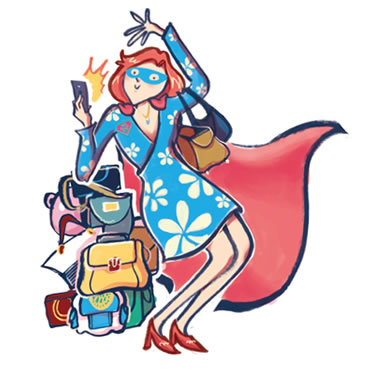 Are you a Knick-knack Nicola?
Potty about pottery, this home bird has constant designs on shiny ornaments.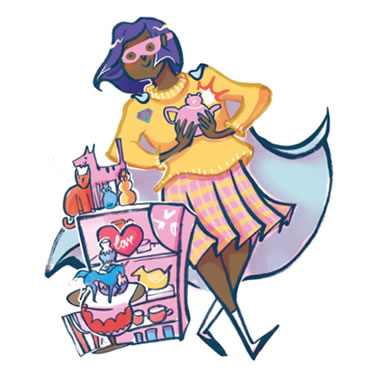 Are you a Stylish Steve?
Smoother than a silk shirt, with a designer wardrobe that's bursting at the seams.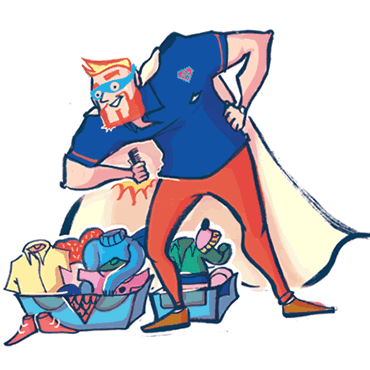 De-clutter and donate your pre-loved items at your local PDSA charity shop. YOU have the power to help save pets' lives!
Clothing
From dresses and skirts to trousers and shirts, we welcome clothes for all ages
Shoes, bags and more
Wearable shoes and other accessories like bags, jewellery and scarves are great for our stores
Toys and games
If your kids have grown up and their toys and games need a good home, bring them to us. Please check that toys are clean and games are complete.
Books
Lots of bookworms come to our shops, so keep them busy with everything from novels and practical guides to cookbooks and children's books
Stamps
Did you know used stamps can raise much-needed funds for PDSA? To help a vet help a pet, please send your old stamps to: Whitechapel Way Priorslee Telford Shropshire TF2 9PQ
Homeware
You can donate china and crockery, glassware ornaments and collectables to our shops. They're great for people setting up home or looking for vintage gems
Records, CDs, DVDs
Switched to digital or got things you don't watch or listen to anymore? Donate your old music, films and box sets to us and we'll find a new home for them.
Electricals
Working electrical goods are accepted at some of our shops. Please ask your local store before you donate your electricals, and check they are working too.
Furniture
Some of our shops can accept and sell furniture, depending on what it is. Please check with your local shop before donating - they may also be able to arrange collection.
Foreign Coins
That jar of mixed-up foreign coins can be turned into cash for poorly pets. Drop them off at your local shop and we'll be happy to have them.
Used inkjet cartridges
It sounds weird but old inkjet cartridges can raise cash for PDSA. Call 0800 091 0696 for Freepost envelopes so you can mail them to us.
Mobile phones and gadgets
We can recycle your old mobiles, MP3 players, sat navs, digital cameras and hand-held consoles. Bring them to your local shop, or call 0800 091 0696 to receive a collection box or to organise a courier. Please don't put them in the ordinary post as there are safety rules on how they need to be packaged.