PDSA Animal Awards Programme
PDSA runs the world's most distinguished and respected Animal Awards Programme.
Through these awards we recognise acts of extraordinary animal bravery or exceptional devotion to duty by awarding three globally-recognised medals and a commendation for devotion.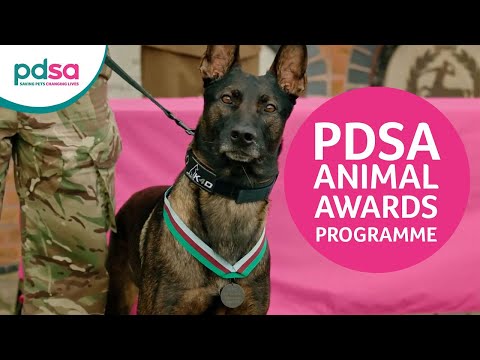 Video found at youtu.be/u5Lufi7Pp2Y
How can I nominate an animal for a PDSA award?
If you know of an animal that you believe deserves a PDSA award, you can nominate them by using our general enquiries contact form, or in writing, to:
Rebecca Buckingham
PDSA
Whitechapel Way
Priorslee
Telford
Shropshire
TF2 9PQ
Please note that we can only accept nominations for actions that occurred after the inception of our Animal Awards Programme in 1943.