Charity Governance
Council
PDSA is governed by a Council (composed of Trustees) which approves all policies and major expenditure programmes within the charity.
How PDSA is governed
Council meets every three months to monitor progress, to review the financial position and make any necessary policy decisions.
Council has four standing subcommittees:
Audit & Risk Committee
Finance & Investment Committee
Governance & Remuneration Committee
Special Purposes Committee
Our Trustees
Council is composed of eminent people from varied backgrounds in business, who give their time and expertise freely.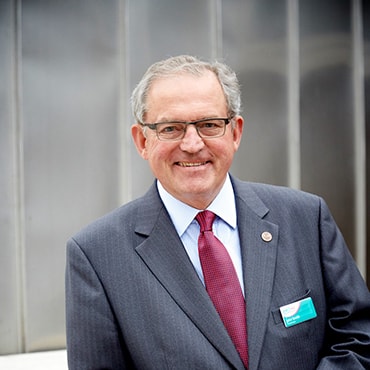 John Smith
FCA
John became a PDSA Trustee in 2013 and was appointed Chair in January 2015. He is a member of the Governance & Remuneration Committee and an ex-officio member of the Finance & Investment Committee.
John is a Director of CP Holdings Group, a UK holding company with diverse interests. Earlier in his career he was Regional Managing Partner of Ernst & Young, a member of the Council of the Institute of Chartered Accountants in England & Wales, Chairman of the London Society of Chartered Accountants and President of its Students Society. He is a past Chairman of the Agricultural Training Board and served a secondment from Ernst & Young at the Cabinet Office.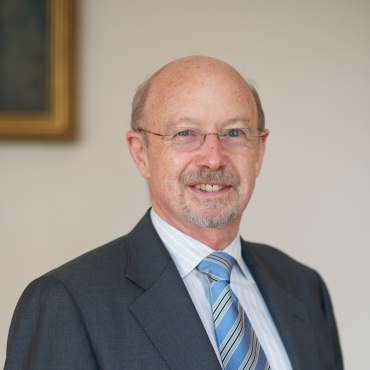 John Miller
BSc MCIPD AFBPsS
John became a PDSA Trustee in 2010.  He is the Deputy Chair, an ex-officio member of the Finance & Investment Committee and Chairs the Governance & Remuneration Committee.  John is Chair of Whitechapel Associates Limited, which is the Trustee of the PDSA Retirement Benefits Plan.
John's initial career in education progressed from teacher training to leading major organisational change projects for FE colleges. He grew his consultancy business and specialised in people-led change programmes for a portfolio of clients across the private and public sectors.
In 2001 John was appointed Group Development Director of Brammer plc, an industrial services group. A wide-ranging role, he had responsibility not only for HR, change, people and organisational development, but also marketing, systems, logistics and operations for the company's emerging markets across Europe. Having retired from corporate life, John now runs his own change consultancy in London.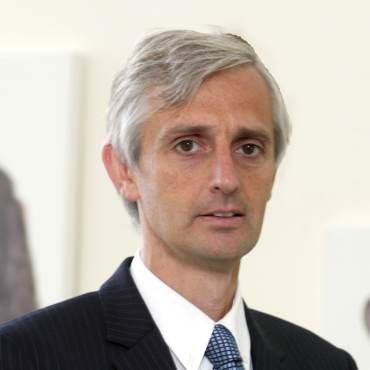 Gary England
BVetMed PhD DVetMed CertVA DVR DVRep DipECAR DipACT FHEA FRCVS
Gary became a PDSA Trustee in 2014 and is a member of the Audit & Risk Committee.
Professor England is Dean of the School of Veterinary Medicine and Science, University of Nottingham. He graduated from the Royal Veterinary College as a veterinary surgeon and worked there for many years before joining the Guide Dogs for the Blind Association and then the University of Nottingham in 2005. He is a Fellow of the Royal College of Veterinary Surgeons and is recognised as a Specialist in Veterinary Reproduction by the Royal College and the European College of Animal Reproduction. Gary holds the Diploma of Veterinary Reproduction (RCVS) and is a Diplomate of the European College of Animal Reproduction and American College of Theriogenologists.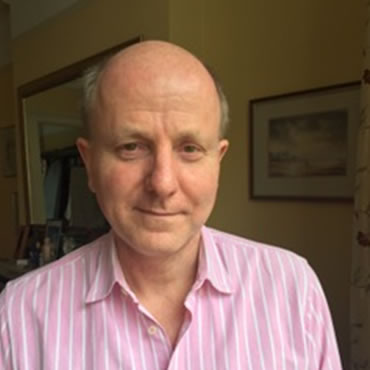 Gordon Hockey
Gordon became a PDSA Trustee in 2018 and is a member of the Audit & Risk Committee.
Gordon is Director of Operations and Support for the Pharmaceutical Services Negotiating Committee (PSNC) which promotes and supports the interests of NHS community pharmacies in England. He is qualified as a pharmacist and barrister. For just under 17 years he worked for the Royal College of Veterinary Surgeons, first as Assistant Registrar in charge of professional standards and fitness to practise procedures for veterinary surgeons and nurses and then as Registrar of the College.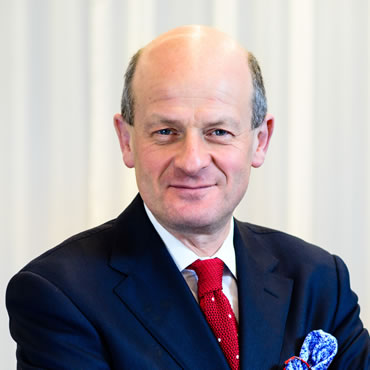 David Lister
David became a PDSA Trustee in 2018 and is a member of the Finance & Investment Committee.
David Lister was born and educated in Manchester where he originally trained and qualified as a solicitor before moving to London in 1987. Following his move to London David embarked upon a career as a Family Lawyer specialising in the issues arising from the breakdown of relationships of predominantly high net worth/international clientele with an emphasis on financial issues.
David has practised in this field for over three decades with specialist London firms. For the last 10 years David has been a Partner with Mishcon De Reya LLP.
David lectures and broadcasts on his professional work and is a Governor at Large of the International Academy of Family Lawyers.
Outside of his work David is a keen (but not particularly competent) Equestrian and was a co-founder of the London based networking group City Saddles. A keen sailor David is a member of the Wembley Sailing Club and Little Ship Club.
David is married with two adult children. Throughout his life David has been a "brother/father/uncle" to no fewer than eight Labrador dogs.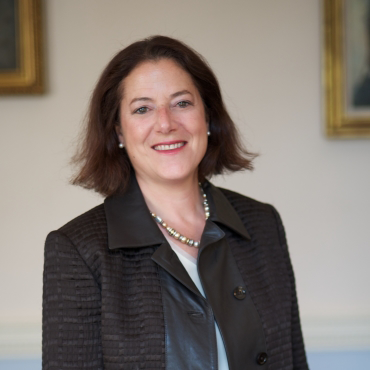 Laurie Mayers
BA MA
Laurie became a PDSA Trustee in 2010.  She Chairs the Finance & Investment Committee and is a member of the Governance & Remuneration Committee.
Her early career was built with some large financial companies in New York, before transferring to Morgan Stanley's European division in London where she was Head of Credit for Europe. She then moved to ING Barings and then to NatWest Global Financial Markets where she was Global Head of Counterparty Credit Risk.
After its acquisition by RBS, Laurie was appointed Group Head of the bank's Basel 2 programme. In 2004 Laurie joined Ernst & Young as Partner in the Financial Services Risk Management Practice, before moving to Barclays Bank as COO of its global Internal Audit function. In 2012 Laurie joined Moody's Investor Services as Associate Managing Director in its European Banking Division following just over two years as Manager of the Capital Management team at the FSA, heading up a specialist unit responsible for evaluation of banks' overall capital requirements and firm-wide stress testing processes.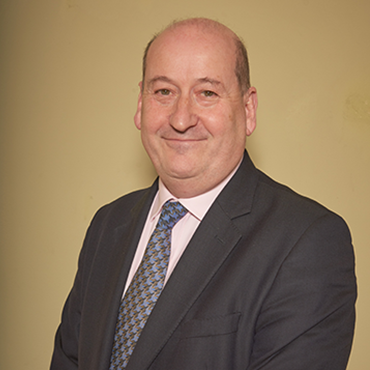 David Morgan
David became a PDSA Trustee in 2018 and is a member of the Finance & Investment Committee.
David is the owner of More-Gain Solutions, an independent consulting business specialising in growth strategies for digital transformation solutions focused on the retail industry.
David is also a director of Hyperspots Clickable Media, LLC, a start-up software business providing a solution for making videos and images "clickable". He has held executive positions with a number of businesses including IRI (market intelligence and analytics), EDS (IT outsourcing and consulting) and ZBD Solutions (electronic shelf-labels) as well as spending a number of years working for retail operations.
Having been born in England of Welsh and Dutch parents, David now lives on a smallholding in Scotland and acts as an able(ish) assistant to his partner, Jane, who runs a self-funded animal rescue centre for 74 animals ranging from chinchillas, guinea pigs, chickens and rabbits to cats, goats, pigs, donkeys and horses!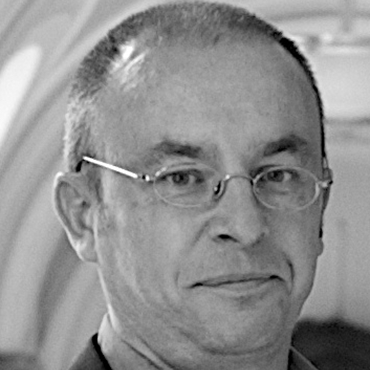 Ian Phoenix
Ian became a PDSA Trustee in 2018. 
He is currently the Director of Technology for Citizen Health at NHS Digital. This involves developing and managing citizen facing digital services across the NHS, such as NHS.UK and the new NHS App.
Before that he was working at the Home Office as Delivery Director for Immigration Technology, which is at the forefront of providing digital services and transforming services for staff and customers. In his time there, they removed the need for significant amounts of paper, streamlined the flow of information and improved the services to their customers - from asylum seekers to highly skilled migrants.
Ian moved to the Home Office in 2017 after an 11 year career in Defence and National Security, where he had a varied career, as well as a range of other IT and communications projects and programmes.
He was also the Chair of LGBT group at his previous office and by working on Diversity and Inclusion they managed to get their office to No.1 in the Stonewall Workplace Equality Index. He hopes to support PDSA's Diversity and Inclusion plans. Prior to this he had a varied career starting in the Royal Navy and continuing in the financial sector with companies such as Visa, American Express and Citibank.
Carole Pomfret
MA ACA
Carole became a PDSA Trustee in 2014 and is a member of the Finance & Investment Committee.
After gaining a degree in Physics from Oxford, she qualified as a Chartered Accountant with Peat Marwick Mitchell & Co (now KPMG) before joining Schroders.
She initially led the development of accounting systems for the Investment Management company before moving on to manage private client investment portfolios. She left Schroders as an Investment Director of Schroders Private Bank before moving to Rathbones as an Investment Consultant. After leaving Rathbones to look after her two children Carole is now Chair of Trustees at a secondary school Academy, which includes overseeing safeguarding, as well as the science and maths departments.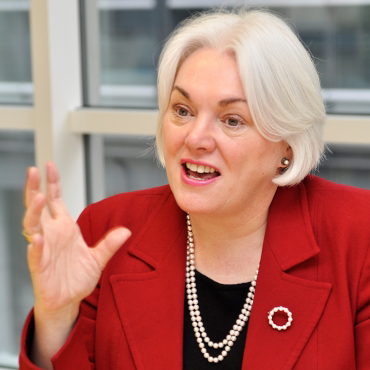 Mary Reilly
BA History
Mary became a PDSA Trustee in 2016.  She Chairs the Audit & Risk Committee and is a member of the Governance & Remuneration Committee.
Mary has over 30 years' international experience as a chartered accountant and non-executive director working across a variety of sectors including sport, luxury retail, manufacturing, business services and media. Mary's current Non-Executive Directorships include Ferrexpo plc, Crown Agents Ltd and the Department of Transport.
She has previously held Non-Executive Directorships with the London Development Agency, London 2012 Limited, the Invictus Games. Mary worked with Deloitte LLP from 1974-2013 and was an Audit Partner. She is a Trustee of the Invictus Games Foundation and the Institute of Imagination.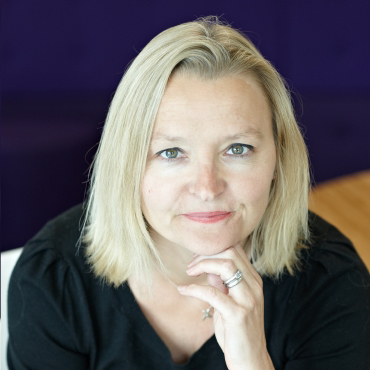 Alison Tattersall
BA (Hons), Postgraduate Diploma in Marketing
Alison became a PDSA Trustee in 2016 and is a member of the Audit & Risk Committee. 
Alison is a commercial marketing professional with 25 years' experience and has a track record of delivery across Wealth, Corporate, Retail and Payments. She joined Barclays as a graduate trainee, working across the Group developing broad commercial experience before specialising in both consumer and client marketing roles.
She currently heads the Marketing team for Barclays Corporate Banking and previously ran the b2b marketing team for the Barclaycard payments business. Alison led the customer propositions team with Premier Banking and was marketing director for the Wealth advisory business. Alison is passionate about animal welfare and conservation and has previously provided marketing expertise as a member of the Board of Trustees of the Giraffe Conservation Foundation.
Director General
Responsibility for the implementation of policies, the control of approved financial programmes and the day-to-day management of PDSA is delegated by PDSA Council to the Director General, Jan McLoughlin.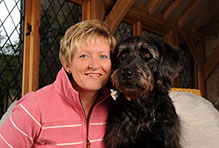 Jan McLoughlin
BSc (Hons) MSc CBiol MSB FIoD - PDSA Director General
Jan McLoughlin, a biochemist with an MSc in Microbiology, began her career with Allied Breweries in 1986 as Microbiologist before progressing to Laboratory Manager and then moving into brewing production, passing the Associateship and then the Diploma exams of the Institute of Brewing, becoming the first recipient of the Crisp Malting Award.
Jan left the brewing industry in 1994 and had successive senior management and operational roles with H J Heinz and Northern Foods, before joining PDSA in 2001 as Business Development Director, taking responsibility for leading a number of new business initiatives, primarily within the Veterinary department.
Appointed to the role of Director of Veterinary Services in April 2003, Jan developed the business model of outsourced out-of-hours arrangements, negotiated new contractual terms for veterinary purchasing and delivered the roll-out of preventive services in PDSA Pet Hospitals. Jan was appointed Director General of PDSA in July 2008 and has led the organisation through challenging financial times, whilst achieving the expansion of PDSA's charitable objects in 2015, allowing us to help more people and their pets through prevention, education and treatment.
Patron
PDSA has enjoyed Royal patronage since 1919. Currently we are very proud to have HRH Princess Alexandra, the Hon. Lady Ogilvy, KG, GCVO as our patron. Her patronage recognises the work we do for pets and their owners in the UK.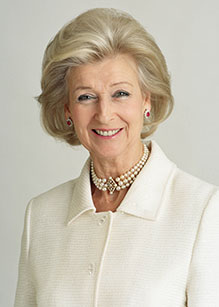 HRH Princess Alexandra, the Hon. Lady Ogilvy, KG, GCVO
HRH Princess Alexandra has been PDSA's Patron since 1972, when she assumed the duty following the death of her mother, HRH Princess Marina, Duchess of Kent.
The Princess is Patron or President of numerous organisations, reflecting her wide-ranging interests. She was created a Dame Grand Cross of the Royal Victorian Order in 1960 and made a Lady of the Order of the Garter in 2003. Princess Alexandra married in 1963 and her husband, the Rt. Hon. Sir Angus Ogilvy, died in 2004.
During HRH Princess Alexandra's long association with PDSA, she has visited many PDSA Pet Hospitals, attended fundraising events, presented medals and awards, and has hosted receptions at St James's Palace.
Ethical statement
PDSA provides caring, effective and professional veterinary services. We follow the guidelines provided by the Royal College of Veterinary Surgeons and our own ethical code of practice.
For PDSA pet patients
PDSA strives to relieve suffering and preserve a good quality of life. If nothing can be done for an animal, we will put it to sleep gently and with dignity. PDSA benchmarks the standards of in-patient care as set out by the British Small Animal Veterinary Association. Any animal brought to a PDSA Pet Hospital will be assessed by a nurse or vet and given emergency first aid where necessary.
For PDSA clients
PDSA provides a courteous and sympathetic service, providing information on the injury or illness of their pet, the available treatments, likely outcomes and any possible side-effects or complications. Once established in a community, PDSA maintains a service for as long as demand continues. Feedback from clients is valued and PDSA responds promptly to complaints in a fair and open manner.
For PDSA supporters
Donors are PDSA's lifeblood and their contribution is valued and acknowledged accordingly. PDSA is always conscious of its charitable status and purpose, and uses all its resources prudently.
For PDSA volunteers
Volunteers are vital to the success of PDSA and they make an immense contribution to many aspects of the charity's activities, especially retail and fundraising. Volunteers are provided with a safe environment and sufficient resources to fulfil their roles.
For PDSA employees
All HR policies have universal application and all employees are treated with fairness and respect. All employees receive a fair level of remuneration and are provided with a safe environment and sufficient resources to fulfil their roles.
For PDSA suppliers and partners
PDSA only works with companies and individuals who are demonstrably reputable and whose activities do not have an adverse impact on the charity's objects. PDSA does not work with companies or individuals involved in invasive testing on animals for cosmetic and other non-medical purposes. PDSA does not work with companies or individuals involved in any aspect of the fur trade.
For PDSA Communications
PDSA is open and honest in its communications and is sensitive to the needs and expectations of its supporters, volunteers and employees.