Meet our Philanthropy Team
Our specialist team is dedicated to helping you fund work that matters to you, in the places that matter to you most.
Having worked for PDSA for over a decade, I am proud to be leading this team of talented and dedicated Fundraisers. We all care about what we do and feel privileged to connect our cause with like-minded, generous supporters to help those who need it most. With experience in Trusts and Foundations, Legacy Giving, and all other individual elements of Philanthropy, the team and I are based at home, across the UK, giving us a unique understanding of the services we provide from Dundee to Plymouth, via Belfast, Hull, Margate – and everywhere in between.
There has never been a moment in my life without a pet, our original family dog arrived before I did. Throughout my life it's been the usual dogs, cats, rabbits, and at one point 16 guinea pigs! Sadly, having lost my own four legged friend a few years ago, I am now a part time owner of my Mum's Retriever crossbreed Shandy – when she is particularly disobedient, destructive, or diva like, she's mine apparently!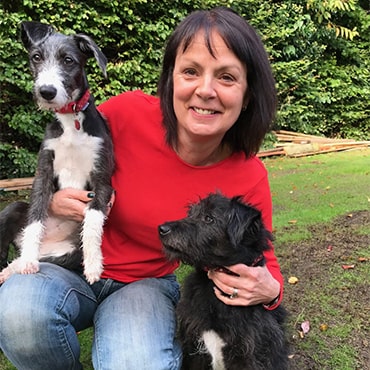 Being part of PDSA's Philanthropy Team gives me a sense of pride knowing that through working together with our supporters to find an area of our work that they are passionate about, we can really make a difference to the lives of so many much loved pets and their owners. 
I really enjoy working closely with our supporters, taking time to understand their own special reasons for support of our work. Being dog mad and a dog owner myself and knowing that PDSA could also help me if my own circumstances should dramatically change also makes me very mindful of the importance of the work we do.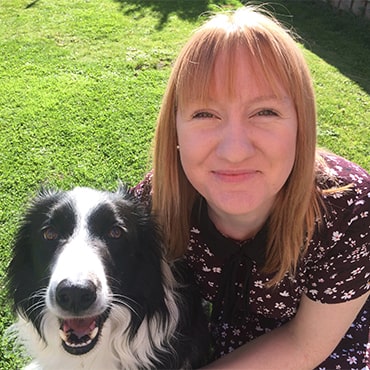 Based between Middlesbrough and Whitby, on the North Yorkshire coast, I look after some of PDSA's most loyal and valued supporters in North East England and Scotland. As a pet owner myself, I understand the love and companionship a pet can provide and equally, the worry and concern that comes with owning a pet when they become sick or injured.
I feel very fortunate to have a rescued Border Collie called Joey in my life, along with two rabbits; Squirrel and Luna. I know that for so many people and their pets, PDSA are a lifeline and I'm wholeheartedly committed to raising the funds that we need to continue our work; saving pets and changing lives.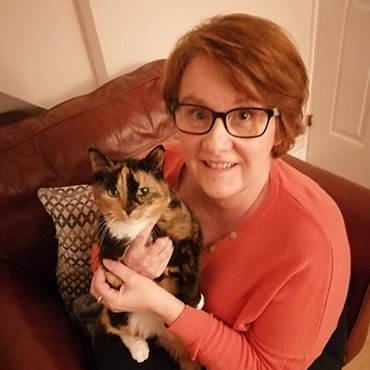 I have been part of the PDSA family for almost 18 years.  Spending time in our Pet hospitals, with our beneficiaries and supporters, gives me the rare opportunity to witness how important the donations are in ensuring we are able to treat the sick and injured pets of those people who need us most.  It's a joy and a pleasure seeing our supporter's generosity come to life through the services we provide.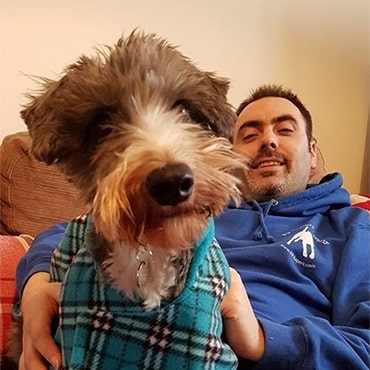 I joined PDSA in 2019, and my role is to help donors to make your donation meaningful to you, whether that might be a specific project or aspect of our work, or ongoing support of vulnerable people and their pets.
When I'm not working, I can usually be found with my own 'pup' Pippa, a Whippet Bedlington cross. Sometimes that'll be on a walk through the beautiful Highland Perthshire countryside, but as she's a lurcher, equally often that'll be napping!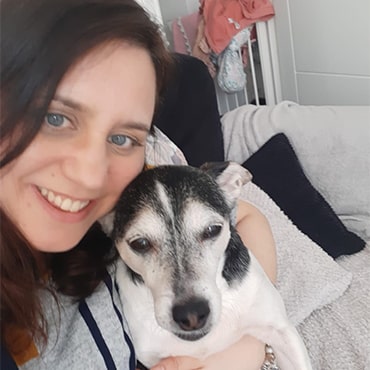 My role at PDSA involves building and maintaining relationships with our valued and treasured supporters.
Based in Greater London, I have the opportunity to talk to our supporters in and around London and as far as the South Coast. It is with pride that I can bring PDSA's work to life and help raise vital funds which are needed to save pets and change lives.
My two dogs Logan & Baxter are everything to me and the bond I have with them is so precious. I know first -hand how much it means to keep them happy and healthy and would do everything to keep them part of my family.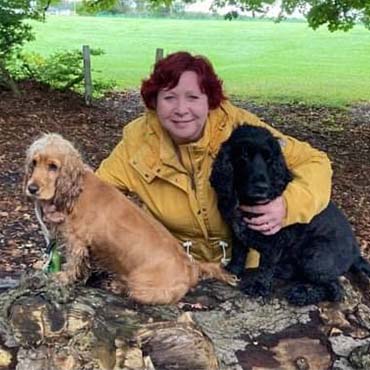 Home-based in Fife Scotland, I joined PDSA as the Trusts fundraiser in late 2021. After serving in the RAF for 22 years, as a veteran I moved into the world of working for a variety of large charities helping veterans and their families and then animal welfare, both close to my heart.
Working with trusts and foundations to help them understand the difference their generosity could, and does, make to the much loved pets and their owners that PDSA helps every day is incredibly rewarding.
Our three rescue cats, Dram, Tia and Henry (who loves the sound of my work printer) and two spoilt Cocker Spaniels Nevis and Thistle keep me busy and laughing with their antics every day!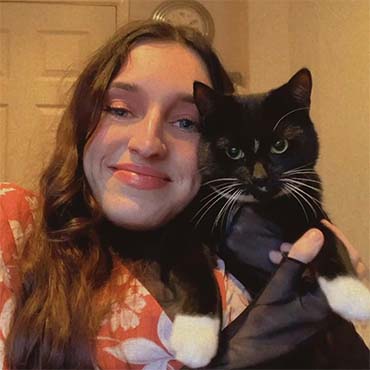 Having had pets my entire life, I know the immeasurable value they provide to our lives, the unlimited memories and a feeling that lasts a lifetime. Being one small part of the fantastic work PDSA do every day is extremely rewarding. I'm proud to be a part of this incredible organisation.
In July 2021, we added two rescue kittens to our family and aptly named them Thor and Loki. They've settled into our home perfectly and quickly manage to capture the hearts of anyone who meets them. If I'm not in the office or at my 'work from home desk', I'm probably cuddling one if not both of them!