Keep up to date with the latest news about our Nottingham Pet Wellbeing Centre build
We'll be keeping this page up to date with the latest news about the build of our Nottingham Pet Wellbeing Centre. Check back regularly for the latest stories as the build progresses.

From virtual to reality
Architects, Sadler Brown, created a construction simulation to show how the new Nottingham Pet Wellbeing Centre is taking place.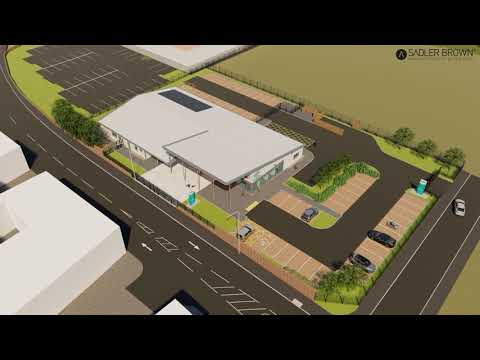 Video found at youtu.be/NAXnxhQCu18

What's happening behind closed doors?
The Nottingham Pet Wellbeing Centre is continuing to take shape and we're starting to see huge progress on the interior of the building.
Take a look at our latest photos of the build so far.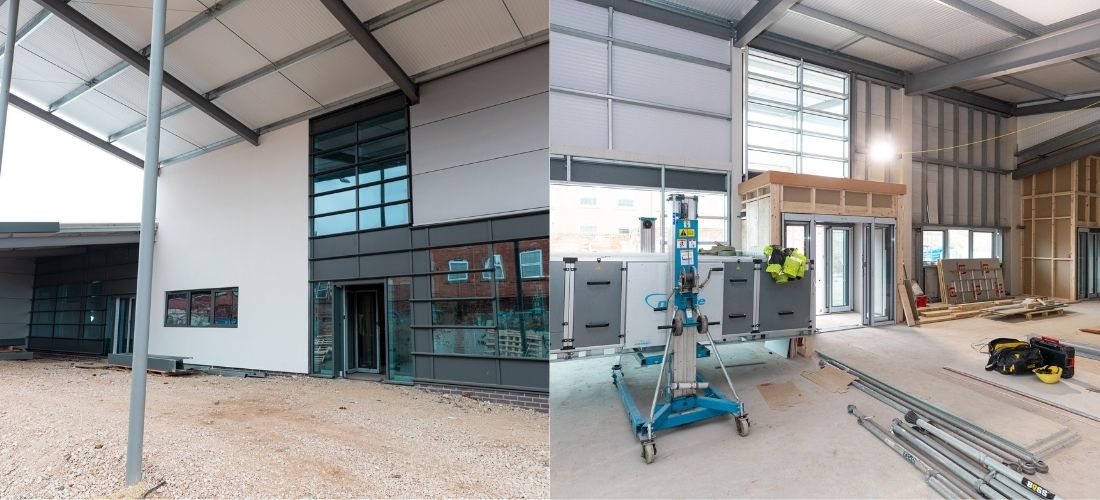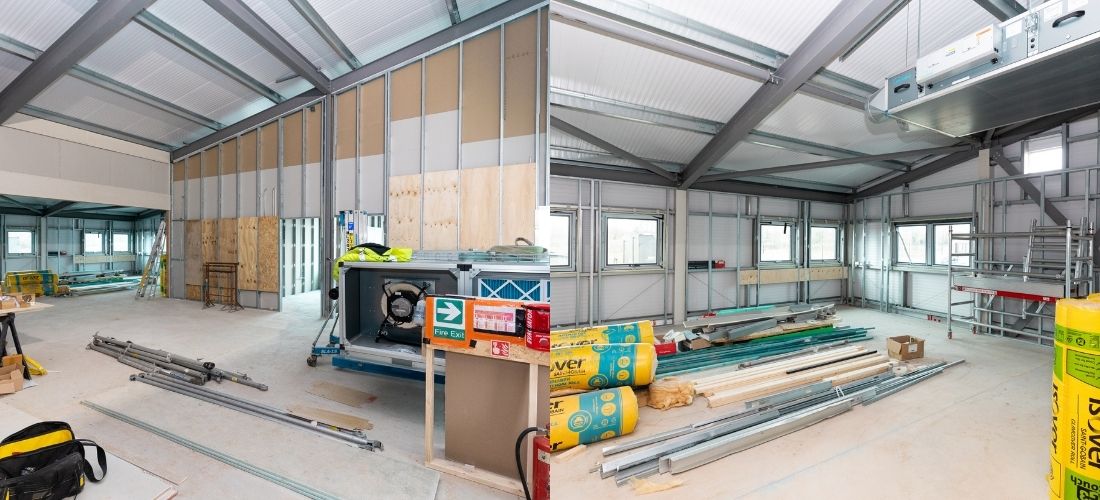 On goes the roof!
Our new Nottingham Pet Wellbeing Center is taking shape and we're seeing some big changes at the site. We're marking a huge milestone in the build, as the roof has now been installed."
Thanks to our incredible supporters, including the generosity of Marian and Christina Ionescu and the players of People's Postcode Lottery, we have so far raised £2.3 million towards the cost of the build.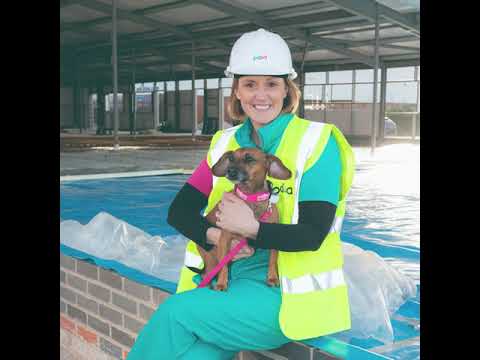 Video found at youtu.be/ihhZt--R1IQ

Find out more about the history of our Dunkirk Road Pet Hospital
Since 1960, our Nottingham Pet Hospital on Dunkirk Road has helped thousands of sick and injured pets but has now reached capacity. The new Pet Wellbeing Center being built will help secure the future of Nottingham's most vulnerable pets and to carry on our life-saving in the city. Learn more about our history of saving poorly pet's lives.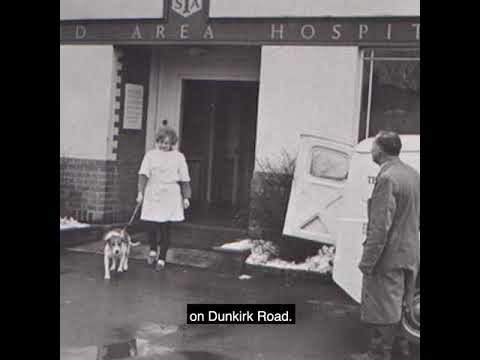 Video found at youtu.be/kJ3-AZ1JuM4

Meet Suzy, one of the vets at our Nottingham Pet Hospital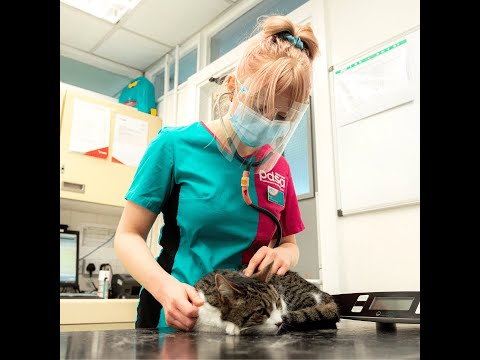 Video found at youtu.be/MMWrRj2Lt4c

How much money do we need to raise?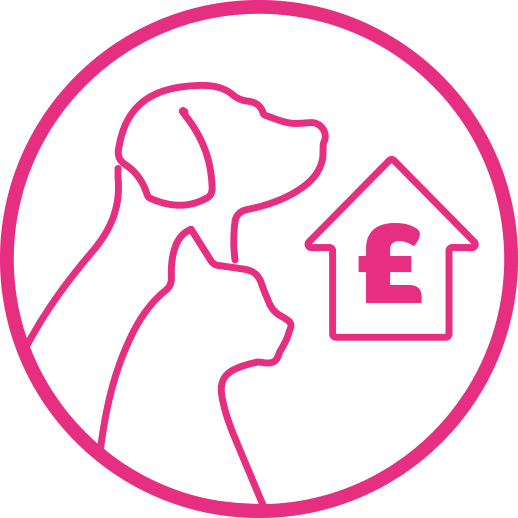 We're getting closer to £3.7 million thanks to the support of people like you
£

0
still to raise
Help us reach even more vulnerable pets and their owners in communities in and around Nottingham.

Share your stories
As building work continues on our new Nottingham Pet Wellbeing Centre, we want to look back on the last 90 years are asking you to share your memories of your time at our Nottingham Pet Hospital.
Since 1927, we have been helping sick and injured pets and their owners throughout the city. Whether your pet has received life-saving treatment  or our vets have gone above and beyond to help your best friend, we want to hear about it -  old stories and new.

Biscuit's story
Biscuit, the pet face of the Nottingham Appeal, found himself in a spot of bother when he ate a potentially deadly amount of dark chocolate. His owner, Carolyn, had her back turned for moments when Biscuit managed to get his paws on some chocolate her son, Jack, had been gifted.
Jack has autism and Biscuit plays a vital role in providing companionship. Without lifesaving treatment from PDSA vets, poor Biscuit could have become seriously unwell. The new Nottingham Pet Wellbeing Centre will give us the capacity to help more sick pets like Biscuit, ensuring they can return home to their beloved owners.​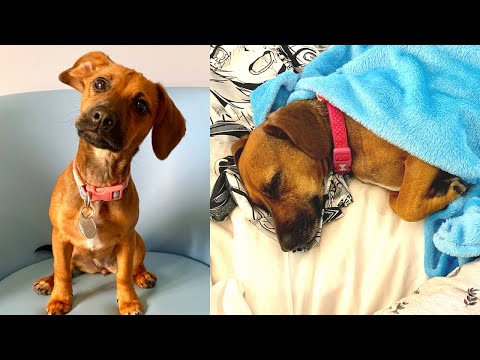 Video found at youtu.be/9x3Fs9qpkOw

Disaster struck when Dre got a wooden stick stuck under his tongue after an innocent game of fetch.
Dre yelped but seemed okay at first. However, the following day, his owners noticed blood and swelling around his mouth and neck, so they contacted the team at Nottingham PDSA for help.
Vets examined Dre and ran some tests. They soon discovered the wooden stick lodged under his tongue, causing him discomfort and swelling.

The team at Nottingham PDSA had no option but to operate to remove the stick.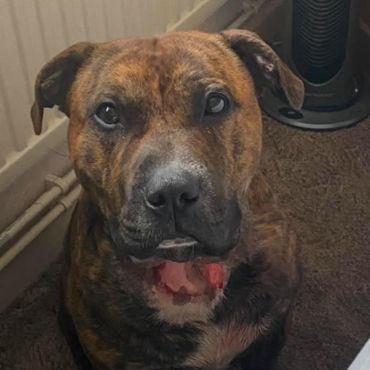 Rosie's story
We care for thousands of sick and injured pets in Nottingham, including Rosie, who was rushed to our Pet Hospital with a suspected broken leg. PDSA vet, Suzy, found an injury that was causing her pain and discomfort. Meet Rosie and find out how we helped her get the treatment she needed.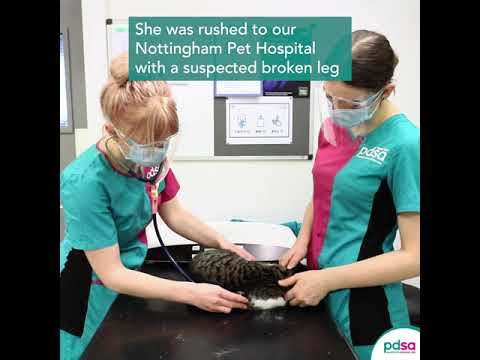 Video found at youtu.be/gWO311yR5hE
Six-year-old cat Rosie was treated by PDSA vets when her owner thought she had broken her leg.
Rosie is an indoor cat but managed to escape outside one day, leaving her owner worried. When she returned home she was limping on her front leg and her owner realised she must have injured herself while out and about.
When Rosie went off her food, her owner's concerns grew. So she contacted her local PDSA Pet Hospital for help, and to her relief, she found that she was eligible for their free vet care.
Her owner said: "Rosie wasn't registered initially, but the team at Nottingham PDSA went above and beyond to get her seen by a vet as soon as possible."
PDSA vet, Suzy Shuttleworth, said: "After an initial phone consultation, our vets quickly realised that Rosie needed to be seen urgently and we made her an appointment for the same day.
"Upon examination, we found Rosie's front left leg to be very swollen and painful, but thankfully, there was no evidence of a break. We discovered a wound under her fur that had become badly infected leading to swelling in the deeper tissues of the leg. We gave Rosie pain relief, antibiotics and she was able to go home with her family for plenty of rest."
Rosie's owner said: "At first I was worried about what Covid-19 restrictions would mean for Rosie. She can be a timid cat and she doesn't usually like new people – let alone vets! Because of social distancing the vets explained that only one person is able to enter the Pet Hospital for each pet. It was the school holidays so I had my children with me, which meant we couldn't all go inside. But the team were really understanding and collected Rosie from my car, checked her over inside and brought her back to me when her appointment was done.
"They made me feel reassured that she was in very good hands. She was no trouble with the team at PDSA, which just goes to show how caring and professional they are. I can't thank them enough."
Now, Rosie is back home with her family and is well on the road to recovery thanks to PDSA vets.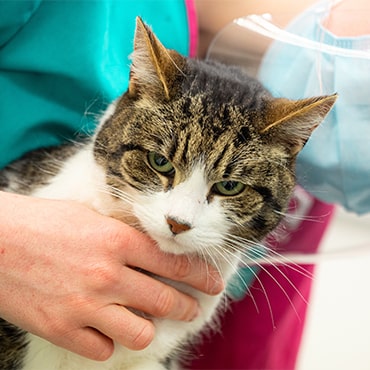 A twelve-year-old dog called Newqui from Nottingham needed help from PDSA vets when he was struggling to put weight on his left hind leg and he was in excruciating pain.
His owner, Julie, was extremely worried for her beloved pooch's health.
When it became obvious Newqui's symptoms weren't improving Julie got in touch with the team at PDSA, who asked her to bring him in so they could assess his condition.
PDSA vet, Kelly Jarvis, said: "Newqui had a partial cruciate rupture to his leg and x-rays showed he has severe arthritis in his knee. The cruciate ligament supports the knee and can be damaged when a dog jumps or twists suddenly. A tear to the ligament results in an unstable knee joint, which causes arthritic change.
"Unfortunately, while surgery is often needed to repair the ligament, given Newqui's other health problems and the degree of arthritis in his knee, this wasn't an option for him. Fortunately, we were able to create a treatment and pain relief plan based on his individual needs to keep him comfortable."
Newqui's owner, Julie, said: "PDSA were amazing with their care for Newqui. They kept him at the Pet Hospital on strong pain relief while his x-rays were taken. I was so pleased when he was able to go home the next day. I've had lots of support to keep him comfortable at home and PDSA provided painkillers and strict instructions for his rest so he could start to heal at home. I'm so very grateful for all their help. I can't thank them enough for everything they have done and everything they are still doing to help him."
PDSA vets will continue to help Newqui's owner manage his condition to make him as comfortable and happy as possible.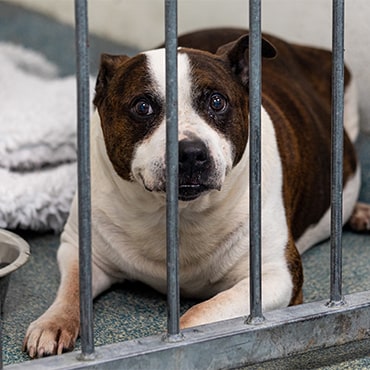 Rescue cat Hans was settling into his new forever home just fine until his loving owner grew concerned about the size of his huge pupils.
Already aware he had a painful, rare eye condition called glaucoma, Hans' worried owner contacted the team at Nottingham PDSA to check her beloved cat wasn't in any pain.
The veterinary team discovered that Hans' condition had progressed, and tests revealed that he was now completely blind in both eyes.
Hans needed a major operation to remove both of his eyes to help him live a happy life.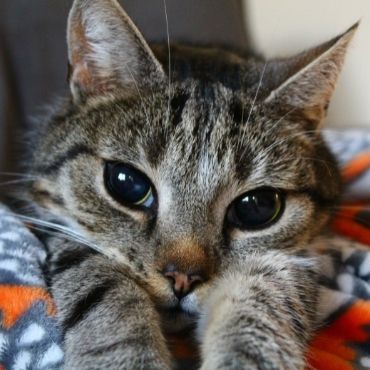 Our vision for a new Nottingham Pet Wellbeing Centre
Our new Pet Wellbeing Centre will enable us to help even more poorly pets who desperately need our help.
Our new Pet Wellbeing Centre