Hans survives significant surgery to remove his eyes
Ten-year-old cat Hans survived major surgery and is reunited with his loving owner thanks to PDSA vets.
When rescue cat Hans was adopted by his owner, Fiona Smith (25), she was aware he had glaucoma – a painful, rare eye condition leading to increased pressure inside the eyes – and was partially sighted. 
Fiona said: "When we brought Hans home, he settled in just fine. He had been making himself comfortable, eating and drinking okay, and we made sure he had his eye drops and pain relief to manage his condition. 
"Despite this, I was concerned, as his pupils were huge. I was afraid the medication wasn't helping him, and he might be in a lot of pain, so I contacted PDSA."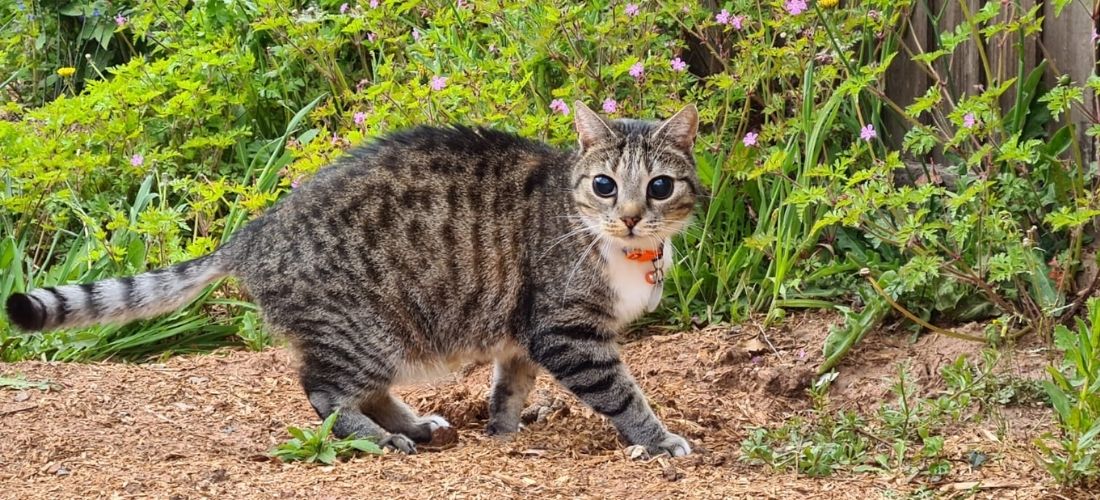 PDSA Senior Veterinary Surgeon, Sarah Campbell, said: "After an initial phone consultation, we asked to see Hans at the Pet Hospital for a face-to-face appointment. His pupils were enormous, and his eyes were enlarged and firm, leading us to worry that his eye drops were no longer controlling his glaucoma. Sadly, his condition had progressed, and tests confirmed Hans was now completely blind in both eyes. 
"Hans needed surgery to remove both his eyes. Although this is a major operation, it was the best way to help him live a happy, pain-free life.
"Hans was coping well with the loss of his vision - so much so, his owner had no idea he was completely blind – however, operating was the only way to make sure he wasn't in pain." 
Before PDSA vets could operate, they had to make sure Han's wasn't suffering from other underlying conditions.
They found that he had high blood pressure, so he was started on medications to help. Thankfully, the rest of his test results showed no signs of further problems, so vets were able to go ahead with his much-needed surgery. 
Thankfully, the operation was a complete success. Hans was closely monitored at the Pet Hospital overnight and given strong pain relief. The next day, he was allowed home with pain relief and a recovery cone to stop him from scratching his stitches.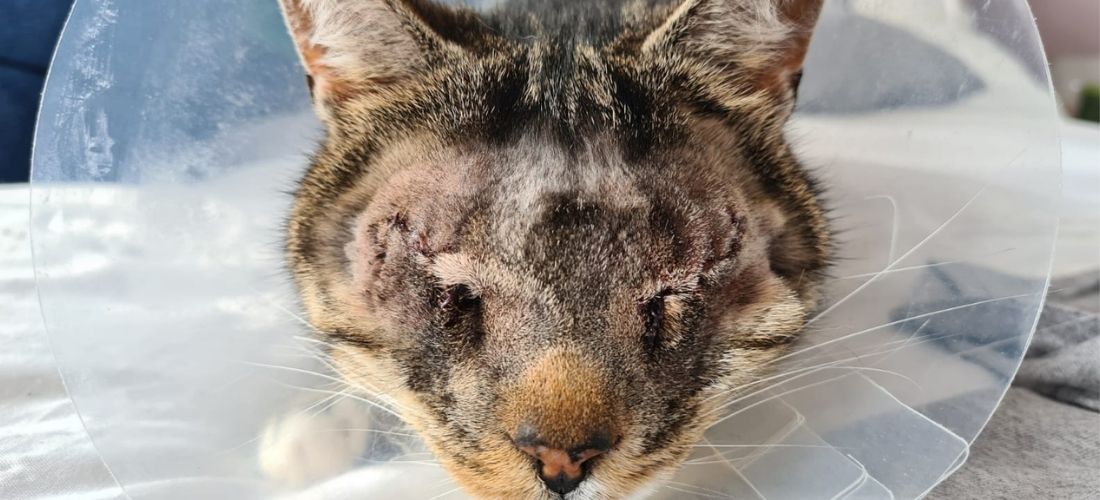 Fiona said: "I was blown away by the care and compassion that the Nottingham PDSA team showed Hans. They were all very professional, knowledgeable and empathetic. They reassured me and kept me informed at every step of Hans' journey, which was very much needed! 
"A costly vet bill would have put me in a very difficult situation when all we wanted to do was give Hans a loving forever home. The care Hans has received from PDSA vets was second to none; I can't thank them enough."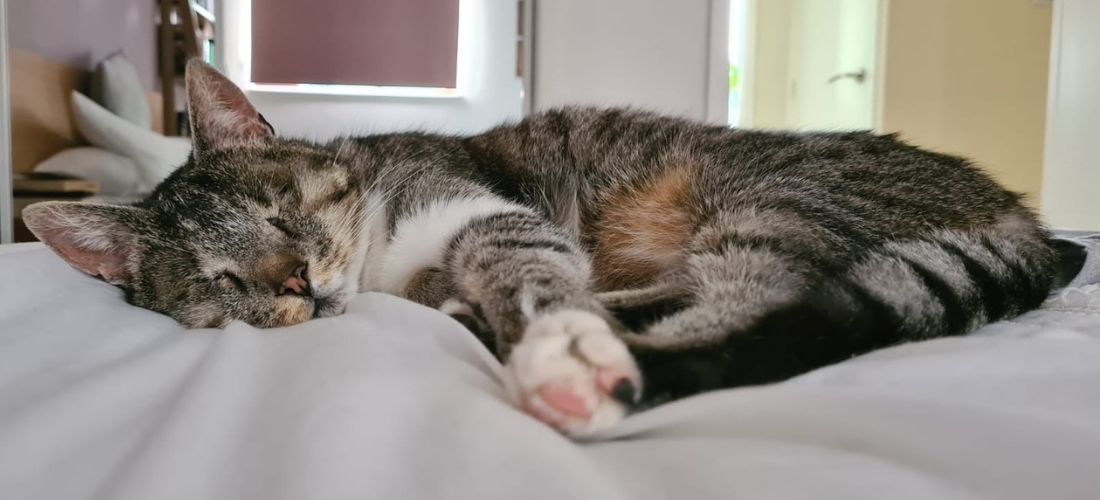 Hans has recovered well at home and has regular post-operative checks with the PDSA vet team remotely to see how he's doing. He will continue with his blood pressure medication for lifelong treatment and will have regular check-ups. 
Fiona said: "Hans has adapted well and is back to his usual chatty self, starting conversations around 4am every morning. He has also been enjoying plenty of naps in the sun, shade, on the bed and my lap – anywhere, really! Now and again, he'll start playing and rolling around on the carpet or in cardboard boxes to remind us how tough he is!"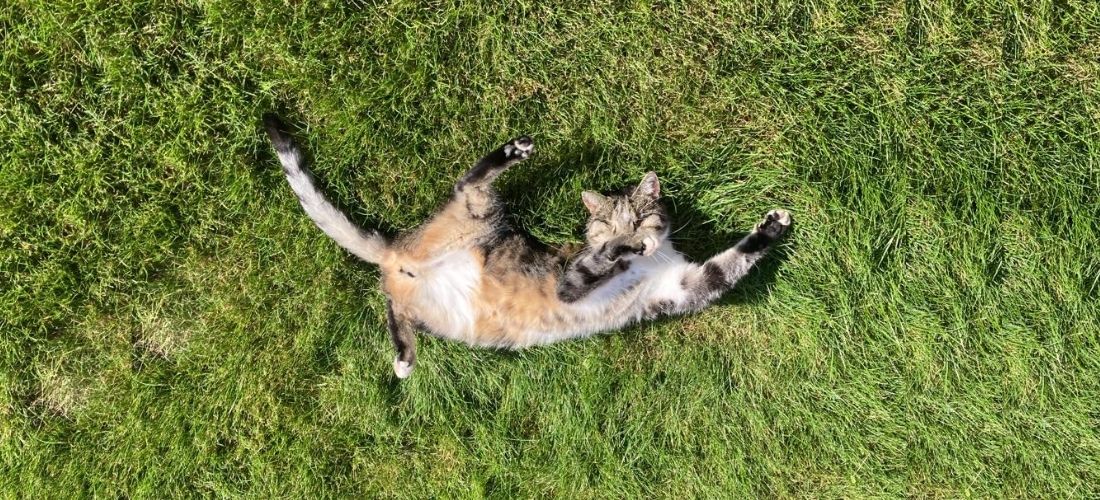 PDSA is the UK's leading veterinary charity. Through our 48 Pet Hospitals and Pet Care scheme, we save the lives of poorly pets who would otherwise be left untreated.
Every year, we helped over 388,000 pets. Without us, emergency cases like Hans' would be left untreated and many pets could lose their lives or be separated from families who love them.
We wouldn't be here for cats like Hans without your support. Please consider donating today.

Give pets like Hans a fighting chance
Pets who have been there for us during the pandemic deserve somewhere to turn when they need life-saving treatment.
Your help will save pets like Hans
Every £1 donated will help us make sure sick and injured pets get the treatment they desperately need.
Donate to PDSA
Poorly pet?
Get vet-approved advice on common symptoms, conditions and medications for pets on our Pet Health Hub.
Visit the hub
Sign up to our newsletter
Want to read more stories like Hans', keep up with the latest pet wellbeing news, or perhaps you just want to support PDSA? Get your latest PDSA news with our Newsletter.
Sign up today