Dre gets into a stick-y situation
Dre, a cheeky one-year-old Staffordshire Bull Terrier, was saved by PDSA vets after a wooden stick became lodged under his tongue.
Dre was out walking and playing fetch with his owners, Danielle Knight (34) and Tim Knight (37), when disaster struck.
Danielle said: "Dre was happily playing with the stick when we heard an almighty yelp. I knew something wasn't right, so I checked his mouth and I was shocked to see he was bleeding. However, the bleeding soon stopped and Dre seemed fine, which was a huge relief.
"The following day, we noticed Dre's tongue and neck were extremely swollen and he wasn't eating. My concerns grew, so I tried to look inside his mouth. I saw blood and panicked. I contacted Nottingham PDSA for help, and they asked to see Dre as soon as possible."
PDSA Vet, Suzy Shuttleworth, said: "When Dre came to the Pet Hospital, he seemed to be in a lot of pain, and he was reluctant to let us look inside his mouth to investigate further. So, we admitted him to the hospital and gave him a full general anaesthetic, which allowed us to examine him thoroughly, as well as performing x-rays and an ultrasound.
"We discovered a huge area of soft tissue swelling under his jaw and a hole under his tongue. Upon further examination, we found a 1-inch piece of stick. Luckily, we were able to successfully operate to remove it."
Danielle said: "When the vets called to let us know Dre was okay, Tim and I breathed a huge sigh of relief. But we were stunned to discover the stick from an innocent game of fetch had caused so much damage to poor Dre without us realising!
"We had been extremely anxious and emotional about Dre going through surgery, but thankfully after he'd recovered, we were able to collect him from the Pet Hospital. We were so pleased to have him home, although we were under strict instructions to monitor him closely and call the hospital if we were worried at all."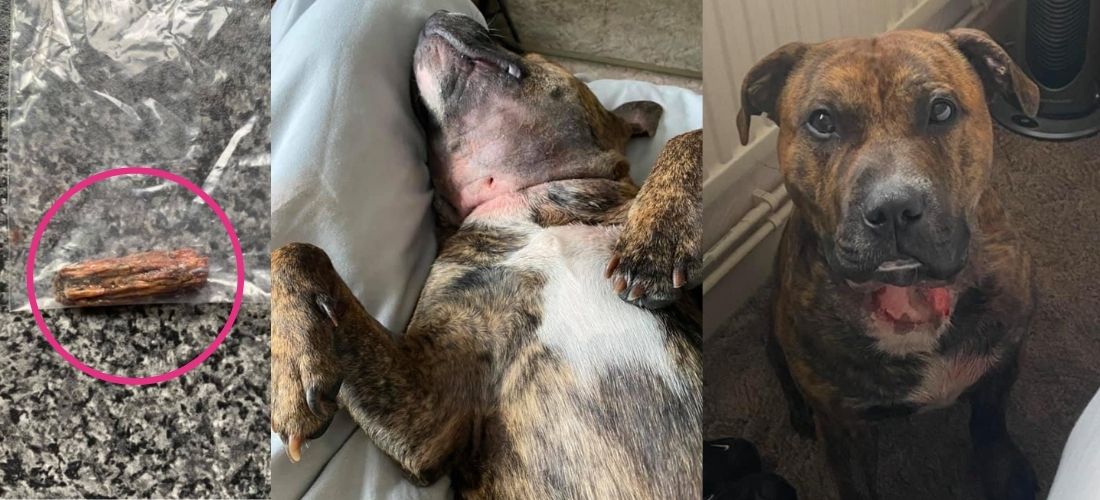 Dre recovered with antibiotics and pain relief, and the veterinary team recommended soft food for a few days.
Danielle continued: "Thanks to PDSA, Dre was back to his usual energetic self the next day. He still goes hunting for sticks, but we make sure we are ten steps ahead of him now that we know their dangers! I'd encourage all pet owners to keep sticks well away from pets to avoid injuries. Had it not been for PDSA, we could have lost Dre. We had only adopted him this year and would have struggled to afford the cost of surgery, but thankfully, we were eligible for PDSA's services.
"We honestly cannot thank the team at Nottingham PDSA enough. Not only do they care for pets, but they love and treat them as if they were their own. To give something back to the charity, we plan to do some raffles and fundraising events very soon."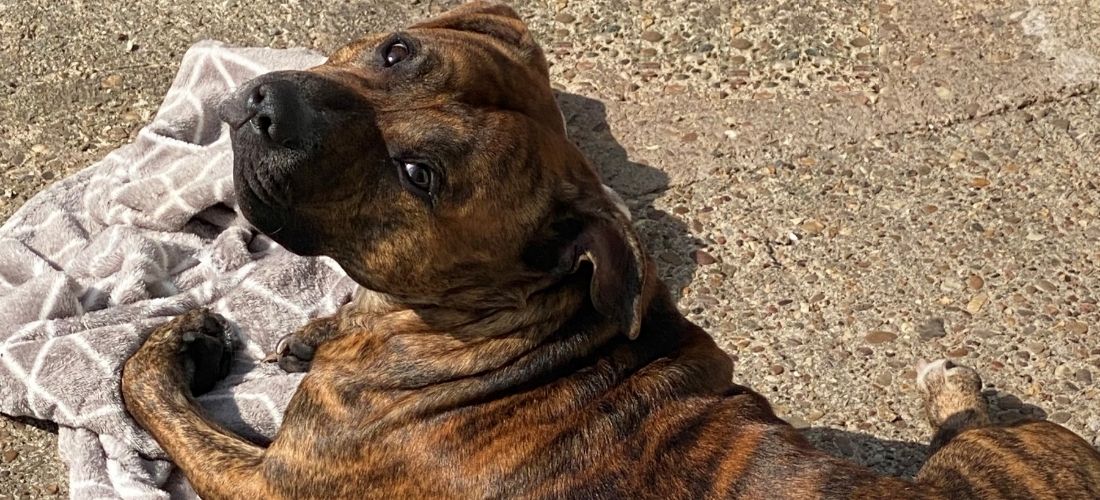 PDSA is the UK's leading veterinary charity. Through our 48 Pet Hospitals and Pet Care scheme, we save the lives of poorly pets who would otherwise be left untreated.
Every year, we helped over 388,000 pets. Without us, emergency cases like Dre's would be left untreated and many pets could lose their lives or be separated from families who love them.
We wouldn't be here for dogs like Dre without your support. Please consider donating today.

Give pets like Dre a fighting chance
Pets who have been there for us during the pandemic deserve somewhere to turn when they need life-saving treatment.
Your help will save pets like Dre
Every £1 donated will help us make sure sick and injured pets get the treatment they desperately need.
Donate to PDSA
Poorly pet?
Get vet-approved advice on common symptoms, conditions and medications for pets on our Pet Health Hub.
Visit the hub
Get a free Pet First Aid guide
Our vets have put together a special Pet First Aid guide with handy tips, advice and steps to follow if you ever find yourself in an emergency situation where your pet is in danger.
Download now