Urgent need to replace Nottingham PDSA Pet Hospital
It's vital that we reach and support more pet owners in the wider community. We have been helping Nottingham pets in need since 1927, but our Pet Hospital is now in desperate need of replacement – it's cramped, poorly laid out and too small to meet the ever increasing demand for our services.
Our new Pet Wellbeing Centre will enable us to help even more poorly pets who desperately need our help. Can you help us make this happen by making a pledge today: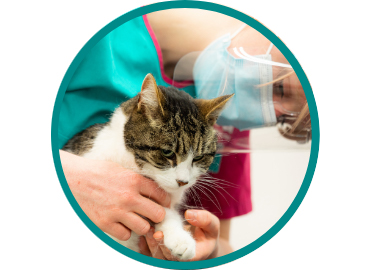 The vision for our new Nottingham PDSA Pet Wellbeing Centre,
The Marian and Christina Ionescu Hospital
In the Spring of 2021 we acquired a plot of land for our new facility located in Basford, north-west Nottingham. Construction work begins in Summer 2021, and we're aiming for our new facility to be fully open Summer 2022.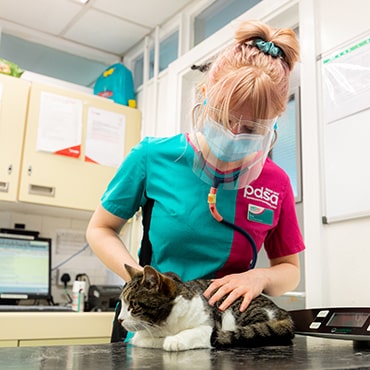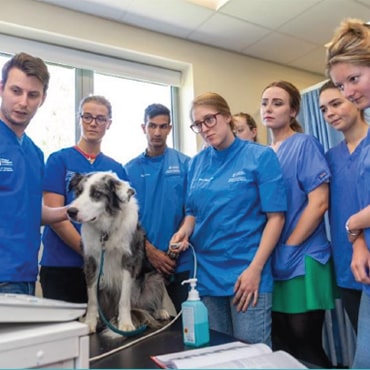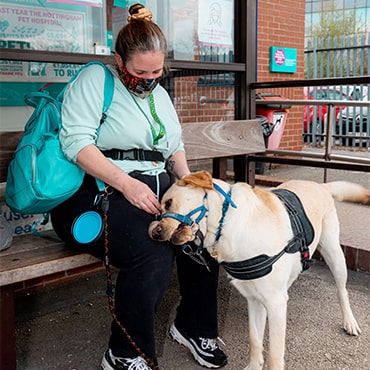 The new Pet Wellbeing Centre will address six key areas






Let's reach our fundraising goal
The new PDSA Pet Wellbeing Centre will cost £3.7 million to build and equip. £2,515,610 has already been secured through gifts from private donors and support from players of People's Postcode Lottery. Along with the University of Nottingham, we've launched a campaign to complete the funding. Help us reach our fundraising goal by making a pledge today.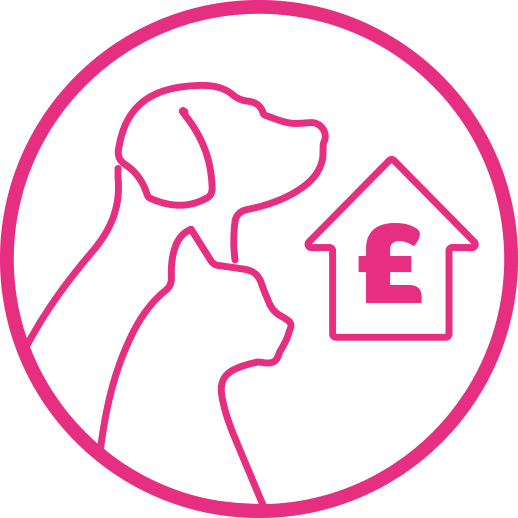 We're getting closer to £3.7 million thanks to the support of people like you
£

0
still to raise
Help us reach even more vulnerable pets and their owners in more communities in and around Nottingham.
What if we raise more money than is needed for the build?
If we raise more money than is needed for the build of the new Nottingham PDSA Pet Wellbeing Centre, we will spend any surplus funds wherever the need is greatest. Should our appeal not reach its full fundraising target, we would look to make up the shortfall by continuing to raise funds in other ways, and your donation will still go to the new centre in Nottingham
Want to know more?
Here you'll find more information about who we are, including comprehensive reports of our activities and a detailed breakdown of our accounts.
Talk to us today
Speak to the team about supporting the Nottingham Pet Wellbeing Centre.
Call the team on 01952 797274
Or email lister.ruth@pdsa.org.uk
Visit pdsa.org.uk/philanthropy
For corporate enquiries visit pdsa.org.uk/partnerships