Media and PR Centre
Welcome to the PDSA Media and PR Centre, where journalists and researchers can find out all of the latest news and information from the UK's leading veterinary charity.
Contact us
The Press Office is here to help with all your media enquiries about PDSA and all things pet related.
In line with current guidelines on Coronavirus, the PDSA Press Team is currently working remotely. We will attempt to handle media enquiries and arrange interviews where possible, but these will be subject to limited availability across the charity.
For advice on coronavirus and pets please visit our dedicated webpages.
Journalist enquiries:
Email: pr@pdsa.org.uk
Phone: 01952 797 234 (Mon-Fri 9-5, when the Press Team are working remotely, this number will automatically redirect to them)
Emergency out-of-hours contact: 07717 360 497 (this number is for urgent enquiries from journalists only. If you need help or advice for your pet call 0800 731 2502)
Spokespeople
Need a vet to comment on an animal story hitting the headlines? Looking for a friendly, well-informed vet or nurse to take part in a pet series? You're in the right place. There are 48 PDSA Pet Hospitals across the UK, all with experienced and passionate spokespeople who can talk on a wide range of subjects, from fat pets to cloning, dog attacks to disease prevention.
Our vets are the first port of call to be spokespeople on a wide range of animal wellbeing topics and appear regularly on national news programmes including ITV's This Morning and Good Morning Britain, The One Show, Sky Sunrise and national radio, as well as featuring in TV documentaries such as BBC2's Young Vets and providing quotes and interviews to national and regional journalists.
To arrange an interview, please see our 'Contact us' details above.
Paul Manktelow BVMS MSc GP Cert Ophthal MRCVS PDSA Principal Veterinary Surgeon
London-based Paul is a Principal Veterinary Surgeon based at the New Cross PDSA Pet Hospital.
Paul has contributed to a wide variety of pet health and welfare discussions in both broadcast and print media. From providing practical on-screen veterinary advice to commenting on hard-hitting news stories, his enthusiasm and charisma makes him a compelling guest.
Media appearances include regular appearances as the resident vet on ITV's This Morning, BBC Breakfast and The One Show, ITV's Daybreak, and Sky News; as well as a regular vet advice column in The Times and primetime factual programmes Animal Madhouse (Channel 4), Bizarre Animal ER (BBC3) and Animal 24:7 (BBC) and CBBC show Junior Vets.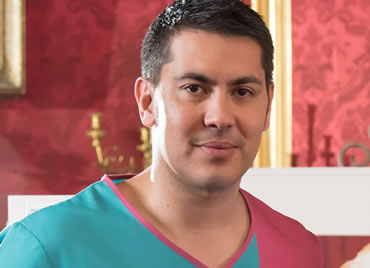 Sean Wensley BVSc MSc Grad.DMS MRCVS Senior Veterinary Surgeon (Communication and Education)
Sean is Senior Veterinary Surgeon for Communication and Education at PDSA and Junior Vice President of the British Veterinary Association (BVA). He is an Honorary Lecturer in Animal Welfare at the University of Nottingham, a member of the Companion Animal Welfare Council (CAWC) and a committee member of the Animal Welfare Science, Ethics and Law Veterinary Association (AWSELVA). Sean has assisted with animal welfare and conservation projects in East Africa, China, India, continental and Eastern Europe, and the Caribbean. He holds a Masters degree in Applied Animal Behaviour and Animal Welfare.
TV appearances include numerous interviews on ITV's Good Morning Britain and This Morning; and BBC Breakfast. He has also appeared on The One Show, Cutting Edge, The Big Questions and Channel 5 News. His radio work includes contributions to numerous national and regional radio programmes including BBC Radio 2's Jeremy Vine and BBC Radio 5 Live.