Theo - DM 64
Date of Award: 25 October 2012
"For outstanding gallantry and devotion to duty while deployed with 104 Military Working Dog (MWD) Squadron during conflict in Afghanistan September 2010 to March 2011."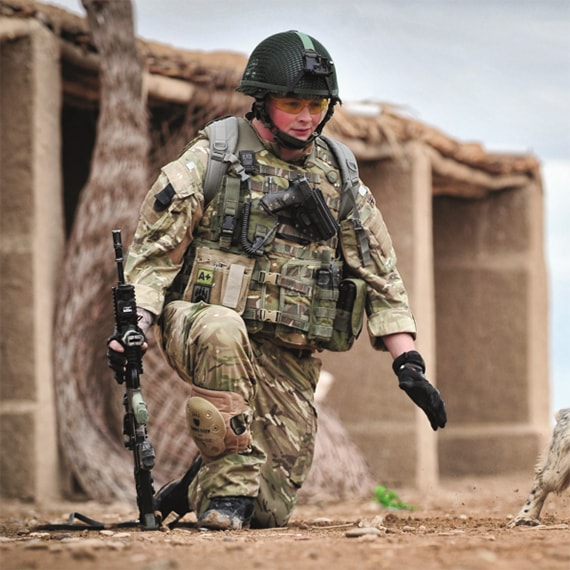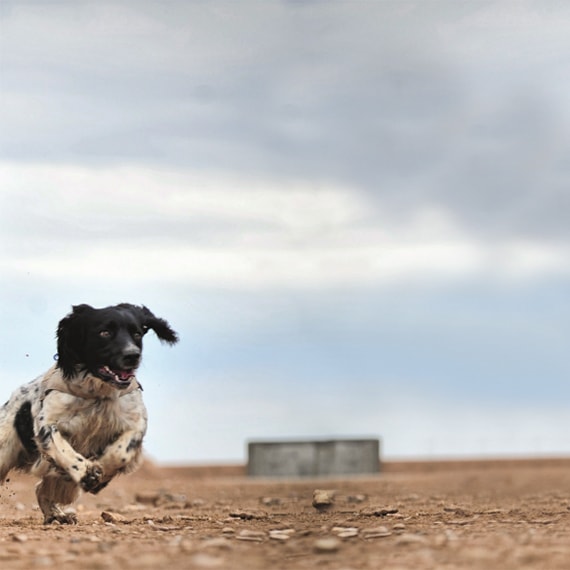 Theo's Story
On their first tour of duty together, Royal Army Veterinary Corps Arms and Explosive Search Dog Theo, and his handler Lance Corporal Liam Tasker, were the one of the most successful Military Working Dog teams of the whole Afghanistan conflict. Over the course of five months, they made multiple discoveries, 14 in all, saving the lives of many comrades and civilians.
Two incidents stood out. On 15 August 2008 while providing 'forward protection' for 8 Platoon, The Royal Irish Regiment, Theo detected a 'daisy-chain (IED)', Improvised Explosive Device designed to cause multiple explosions and casualties. As the platoon later discovered, the device was newly planted and would have caused significant casualties as their patrol travelled through the location.

Less than a month later, Theo and Liam discovered a similar device while on patrol with 7 Platoon. Once again, significant casualties were avoided thanks to their skill and bravery. Other memorable discoveries included finding fertiliser and parts that could be used for making IEDs as well as unearthing a tunnel that led to a hidden bomb-making factory.
In March 2011 while on patrol with the 1st Irish Guards in the Nahri Saraj District in Helmand Province, Liam Tasker was tragically killed by a Taliban sniper's bullet. Shortly after returning to base, Theo had a seizure and, sadly, died.
Springer Spaniel, Theo was posthumously awarded the PDSA Dickin Medal on 25 October 2012. His citation stated: "Without doubt, Theo's actions and devotion to his duties, while in the throes of conflict, saved many lives."