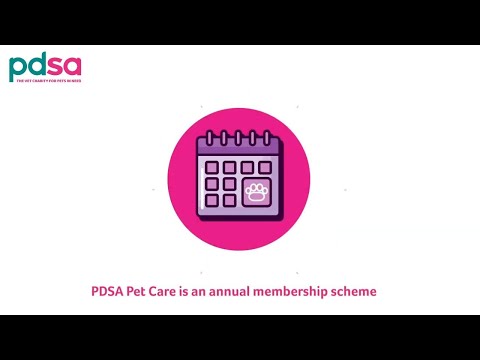 Video found at youtu.be/GerrIJE9k64
£4.50 a month gives you and your pet access to:
One vet health consultation*
One vaccination or booster every year, including a pet wellbeing MOT or health check.
20% discount on full-price vet treatments**
PDSA Helpline - 24/7 pet care advice from qualified vet nurses, whenever you need it -
15% discount on PDSA Petsurance,***
A quarterly newsletter packed with useful pet health advice.
Eligibility
If you live in the postcode catchment area of a participating veterinary practice and receive any of the benefits listed below, you can join PDSA Pet Care:
Housing Benefit
Means-tested support with Council Tax, or
Universal Credit with Housing Element
Rate Relief (Northern Ireland only)
Help and support
Before applying for PDSA Pet Care please ensure that you have read the full terms and conditions which are available to download from this page.
If you have any questions about how the Pet Care scheme works, or need support completing your application form you can contact our team on: 0808 1645040 or email petcare@pdsa.org.uk
*Not including Out of Hours services
**Not including food / nutraceuticals / Out of Hours services / breeding-related treatments or preventive healthcare and not in conjunction with any other practice discount or VIP schemes
*** 15% off for first year only; discount may be withdrawn at any time; discount not available on Accident Only policy; minimum premiums apply. Pet must be over 8-weeks old. For excluded breeds please refer to PDSA's website.