Centenary PDSA Dickin Medal for Mali
We're thrilled to announce that Mali, a British Military Working Dog (MWD) who helped save the lives of troops in Afghanistan has received the prestigious PDSA Dickin Medal – the animal equivalent of the Victoria Cross.
Eight-year-old Belgian Malinois Mali was part of a British Military unit deployed to Afghanistan in 2012. During his tenure, Mali was deployed to assist in an operation to secure an enemy stronghold, situated in a multi-storey building.
Mali was sent through direct fire on two separate occasions to conduct searches for explosives. He also indicated the presence of insurgents numerous times, giving the assault force vital milliseconds to engage the enemy in close quarter combat.
Mali was seriously injured by three grenade blasts; the first two explosions caused injuries to his chest, front and rear legs. A further blast detonated close to his face, causing the loss of Mali's front tooth and damage to his right ear.
Mali's gallantry and devotion to duty makes him a worthy recipient of the PDSA Dickin Medal. His medal was presented by PDSA on Friday 17 November at The People's Palace, London,  just a few yards from the site of PDSA's first ever permanent dispensary.
The PDSA Dickin Medal was introduced by the charity's founder, Maria Dickin CBE, in 1943. It is the highest award any animal can achieve while serving in military conflict. Mali's Medal is particularly unique because it bears a commemorative 'Centenary' bar, to mark its presentation on the charity's 100th birthday.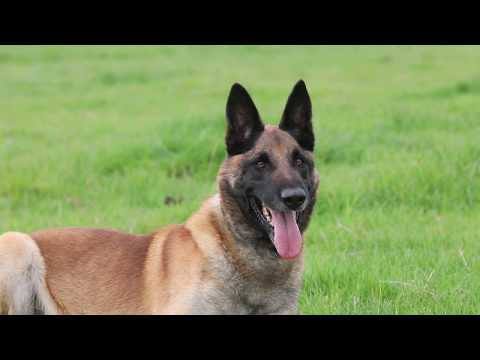 Video found at youtu.be/g-kJLxo-fNg
About PDSA
Founded in 1917, we're UK's leading veterinary charity. Our nationwide network of Pet Hospitals provides free and low cost vet care to the sick and injured pets of people in need. As a charity, we rely on generous donations and don't receive government or National Lottery funding. Your donations really do save lives.

The PDSA Dickin Medal is part of our Animal Awards Programme which celebrates the bravery of service animals and recognises extraordinary pets. 
Your donation will help us provide life-saving treatment for pets this Christmas. Will you save a star?
Donate today
We're celebrating a very special milestone - 100 years of saving pets and changing lives. Join our celebrations!
Find out more
Find out more about our Awards programme and the amazing animals who've been given medals over the years.
Read more