Kitten dodges death after being trapped under a car bonnet
PDSA vets have saved an eight-month-old kitten called Albert after becoming trapped under the bonnet of a moving car for twenty minutes.
Mischievous moggy Albert found shelter under the stationary car bonnet on a cold winter's day.
Not realising he had a stowaway on board, the driver got into the vehicle, started the engine and set off, trapping poor Albert. The car was travelling for around twenty minutes before the driver realised something wasn't right.
Poor Albert was found terrified inside the car bonnet. The driver managed to retrieve the frightened kitten, and he went to PDSA immediately.
PDSA vet, Jessica Stirling, said: "When Albert was rushed into us at Sheffield PDSA Pet Hospital, we couldn't believe he was trapped in a moving car for so long! We gave him pain relief and fluids right away to make him comfortable before he was anaesthetised to assess the full extent of his injuries.
"His wounds were very severe. He had lacerations over most of the left part of his body, with his front left leg almost completely severed. Astonishingly, x-rays showed there was no major trauma to his chest or internal organs. We had no choice but to amputate his leg and clean and repair the horrific injuries down his left side."
After surgery, Albert stayed at the Pet Hospital for four days receiving around the clock care, pain relief, fluids and antibiotics, before going home. But Albert wasn't out of the woods just yet.
Unfortunately, while he was recovering, he developed an infection, which can be a complication during the healing of traumatic wounds. Albert needed further surgery at PDSA to manage the infection.
Fortunately, after lots of treatment by the dedicated PDSA vet team, special care at home, and plenty of medications and pain relief, Albert is making a steady recovery and adapting well to life on three legs.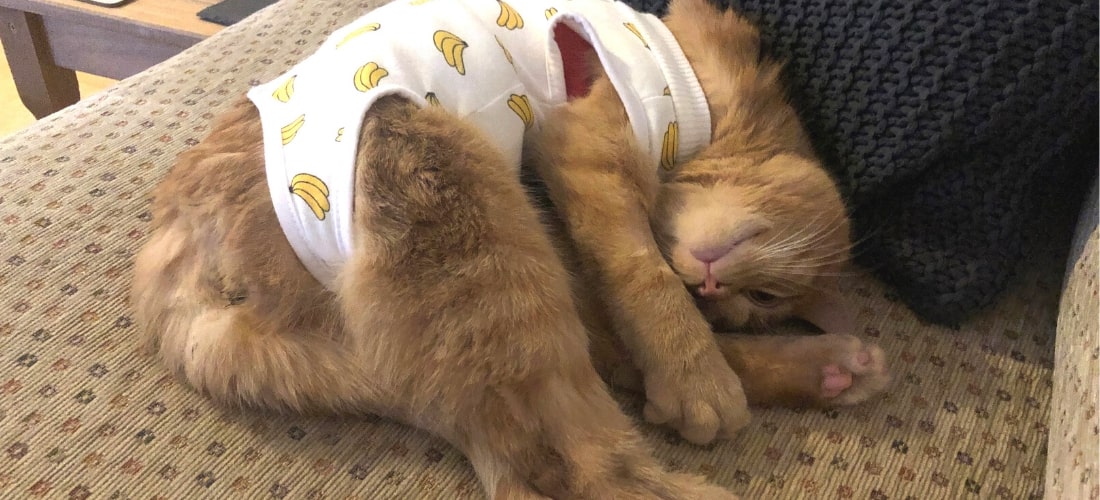 His owner said: "Albert is doing really well. Despite only having three legs, he's running up the stairs and jumps on the sofa easily. Even after his traumatic experience, he is so incredibly affectionate and loves nothing more than snuggling up on my lap. He's also very playful; he loves to play with his toys!"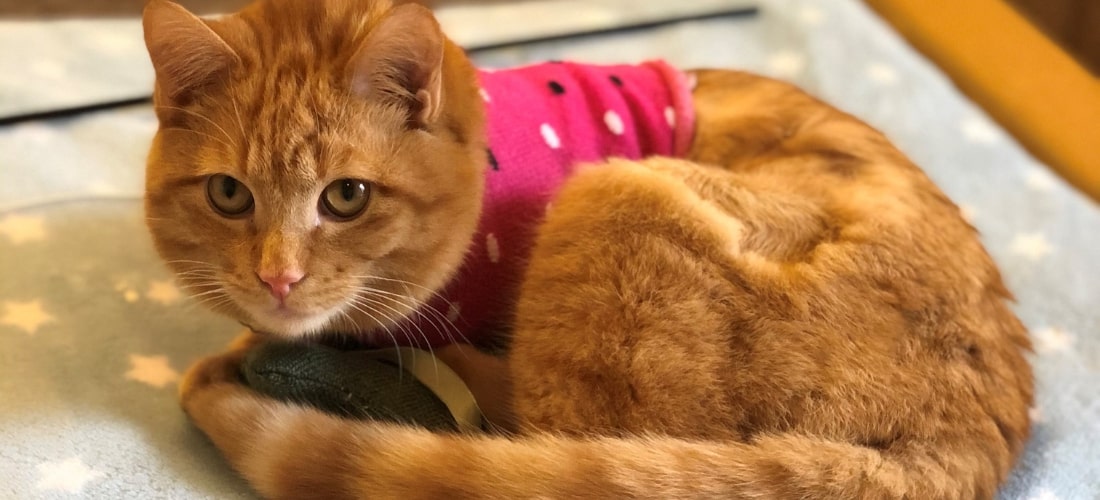 PDSA is the UK's leading veterinary charity. Through our 48 Pet Hospitals and Pet Care scheme, we save the lives of poorly pets who would otherwise be left untreated.
Every year, we helped over 388,000 pets. Without us, emergency cases like Albert's would be left untreated and many pets could lose their lives or be separated from families who love them.
We wouldn't be here for cats like Albert without your support. Please consider donating today.

Give pets like Albert a fighting chance
Pets who have been there for us during the pandemic deserve somewhere to turn when they need life-saving treatment.
Your help will save pets like Albert
Every £1 donated will help us make sure sick and injured pets get the treatment they desperately need.
Donate to PDSA
Poorly pet?
Get vet-approved advice on common symptoms, conditions and medications for pets on our Pet Health Hub.
Visit the hub
Caring for your cat
Our vets have tonnes of top tips for looking after your cat.
Find out more
Sign up to our newsletter
Want to read more stories like Albert's, keep up with the latest pet wellbeing news, or perhaps you just want to support PDSA? Get your latest PDSA news with our Newsletter.
Sign up today