Alfie's heart is kept beating by PDSA vets
Twelve-year-old Cavalier King Charles Spaniel, Alfie, lives with heartbeat disease and requires heart medication to keep his condition stable.
Alfie's owner, Jacky Webb from South London, initially took him to a vets due to a cough and exercise intolerance. During their investigations, they found a heart murmur. Jacky couldn't afford the further tests required and turned to PDSA for help.
After being referred to New Cross PDSA Pet Hospital Alfie was diagnosed with heart disease and was put on lifelong medication to keep him alive and well.
PDSA vet, Lynne James, said: "Every year PDSA provides long-term medication and ongoing care for tens of thousands of much-loved pets like Alfie, who sadly are suffering from various types of heart disease."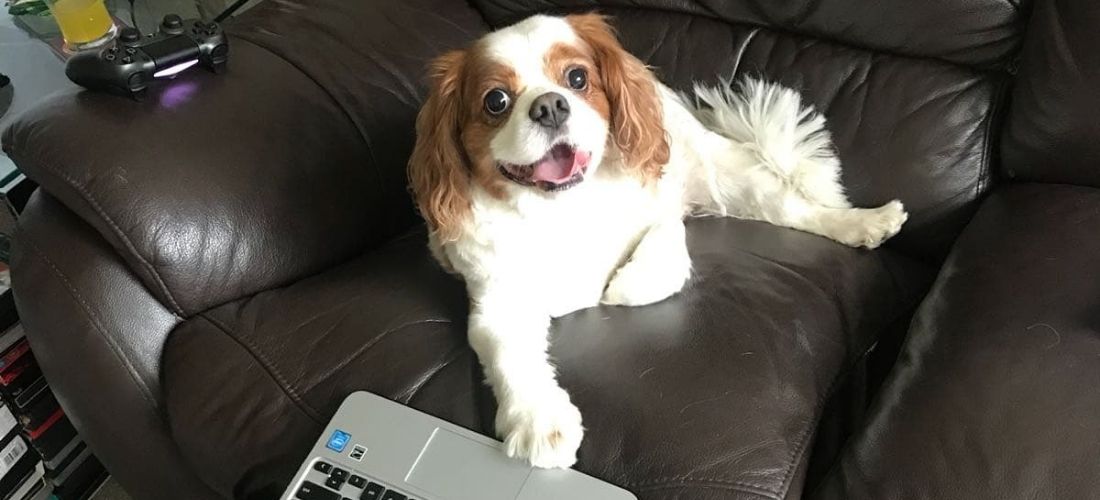 Jacky said: "Alfie has been a rock for us throughout the pandemic. I care for my disabled brother Jeffrey, who is severely autistic and blind, and Alfie has helped us both through these very challenging times.
"The amazing team at PDSA have been brilliant from day one. They've ensured his pills were delivered throughout the lockdowns, which has been a welcome relief."
Lynne added: "While any dog can develop heart problems, certain breeds such as Cavalier King Charles Spaniels are known to be more prone to this condition. Problems can develop at any time in their life, but frequently surface as pets get older. While most heart diseases can't be cured, the good news is that they can be successfully managed to keep pets well and comfortable for many more years."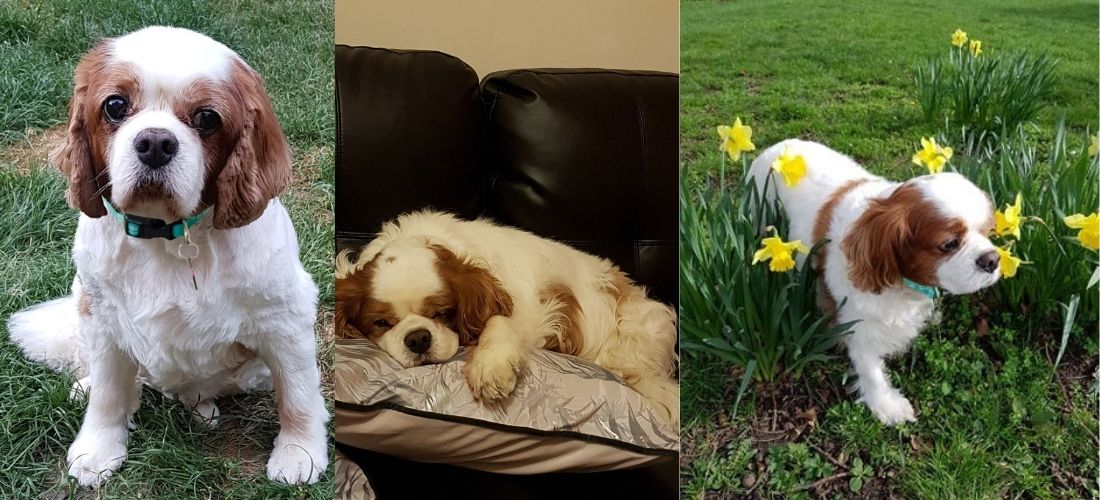 Signs of heart problems in your pet include:
Slowing or stopping on walks
Heavy breathing or breathlessness
Breathing a lot faster than normal, even when they're resting
Coughing
Falling over or fainting suddenly (often while exercising or excited)
A bloated stomach (caused by fluid build-up in the abdomen)
If owners notice any of these symptoms in their dog they should contact their vet as soon as possible for advice. Find more advice on keeping your pet's heart healthy here.

PDSA is the UK's leading veterinary charity. Through our 48 Pet Hospitals and Pet Care scheme, we save the lives of poorly pets who would otherwise be left untreated.
Every year, we helped over 388,000 pets. Without us, emergency cases like Alfie's would be left untreated and many pets could lose their lives or be separated from families who love them.
We wouldn't be here for dogs like Alfie without your support. Please consider donating today.

Give pets like Alfie a fighting chance
Pets who have been there for us during the pandemic deserve somewhere to turn when they need life-saving treatment.
Your support will help us continue to treat pets like Alfie
Every £1 donated will help us make sure sick and injured pets get the treatment they desperately need.
Donate to PDSA
Heart problems in dogs
Read our veterinary advice on heart disease in dogs, including symptoms, treatment, prevention and when to contact your vet. 
Find out more
Sign up to our newsletter
Want to read more stories like Alfie's, keep up with the latest pet wellbeing news, or perhaps you just want to support PDSA? Get your latest PDSA news with our Newsletter.
Sign up now