Tabby cat Boo was lucky to survive after the stress from fireworks caused a nearly fatal blockage in his bladder.
His owner, Shelly Chatterton (26), said: "Boo is usually quite an active, curious cat, so I was concerned when he became lethargic and not his usual active self. I noticed he hadn't used his litter tray recently. When I rang PDSA, they said to keep a close eye on him."
Shelly checked on Boo regularly throughout the night. She found him straining in the litter tray, and he cried out in pain when she picked him up. Shelly knew something was seriously wrong, so she called PDSA immediately, and they made an appointment for him to come in right away.
When the vet examined Boo, it was clear that he was unable to pee, so he was quickly admitted to PDSA's Pet Hospital in Stoke for emergency treatment. PDSA Vet, Hester Stephens, explained: "Boo was suffering from a blocked bladder, which in cats is very serious and, without treatment, sadly is often fatal.
"The condition is commonly brought on by stress, which some cats can be particularly susceptible to and triggered by any sudden or unexpected changes in their environment."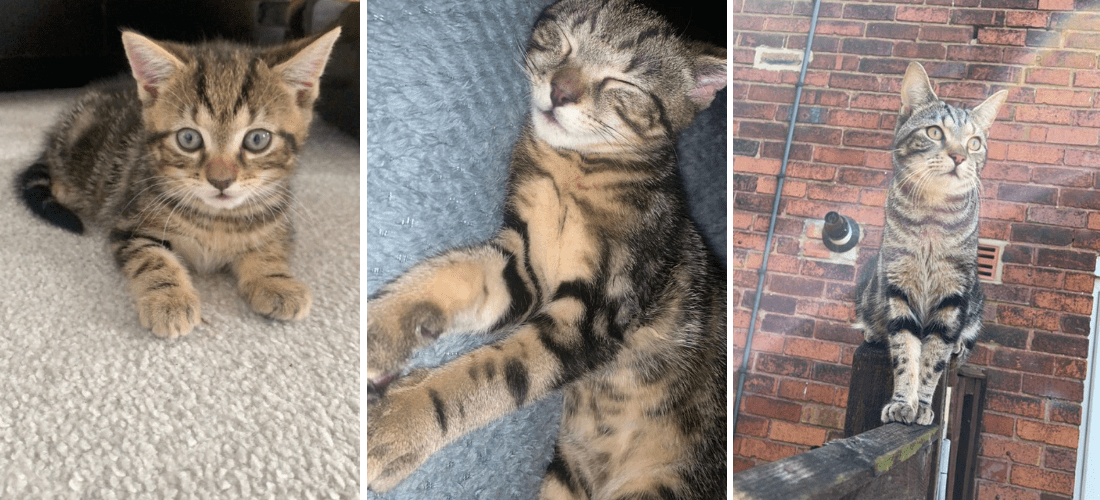 Shelly continued: "It was late October, and the only thing different for him was that for the previous few weeks, fireworks had been going off at all sorts of times in the field next to my house. They were often right overhead and really loud, and there wasn't much we could do to hide the noise as they were unpredictable."
It was touch-and-go for a while for Boo, and Shelly faced the very real possibility of losing her baby boy, whom she adopted as a kitten after he was rescued from inside a car engine with the rest of his litter.
Shelly added: "I live alone, and Boo was my only companion at the time. He means so much to me. Thinking I might lose him was just awful. But the team at PDSA were amazing; they acted so fast and always kept me updated on how he was doing. When he was finally able to come home, it was such a relief. They literally saved his life."
Boo had to stay on medication for a few weeks but was soon back to his usual cheeky self. Shelly has now bought a water fountain to help Boo stay hydrated, which he loves to drink from. She added: "We've moved house now, and it's much quieter, plus Boo has a new doggy companion – Lexi. The two love to snuggle up together and keep each other relaxed. The vets said that having suffered a blocked bladder, Boo will be prone to this in future, so I'll be doing everything I can to keep this year's fireworks season much calmer for him."
Total cost of Boo's treatment: £151.78

PDSA is the UK's leading veterinary charity. Through our 48 Pet Hospitals and Pet Care scheme, we save the lives of poorly pets who would otherwise be left untreated.
Every year, we helped over 388,000 pets. Without us, emergency cases like Boo's would be left untreated and many pets could lose their lives or be separated from families who love them.
We wouldn't be here for cats like Boo without your support. Please consider donating today.

Give pets like Boo a fighting chance
Pets who have been there for us during the pandemic deserve somewhere to turn when they need life-saving treatment.
Your help will save pets like Boo
Every £1 donated will help us make sure sick and injured pets get the treatment they desperately need.
Donate to PDSA
Be fireworks ready
Read our vets' advice about how to help your pet cope with the fear of fireworks.
Find out more
Sign up to our newsletter
Want to read more stories like Boo's, keep up with the latest pet wellbeing news, or perhaps you just want to support PDSA? Get your latest PDSA news with our Newsletter.
Sign up today