Clover receives life-saving treatment at PDSA for a deadly disease
In 2020, when Clover was just four years old, she suddenly stopped eating and lost a lot of weight quickly.
Worried, her loving owner, Patricia Ward (51) from Manchester, contacted her private vet practice for help. 
Clover was diagnosed with Addison's disease – a condition where the adrenal glands do not produce steroid hormones in the body, which can be fatal if left untreated. 
Patricia said: "I was devastated when I found out Clover had Addison's disease. The vets reassured me and told me the condition was manageable through daily steroid tablets at home and a monthly injection given by a vet. However, I don't work as I suffer from Chronic Obstructive Pulmonary Disease (COPD), so I was really worried about how I'd afford ongoing costs every month for her life-saving treatment.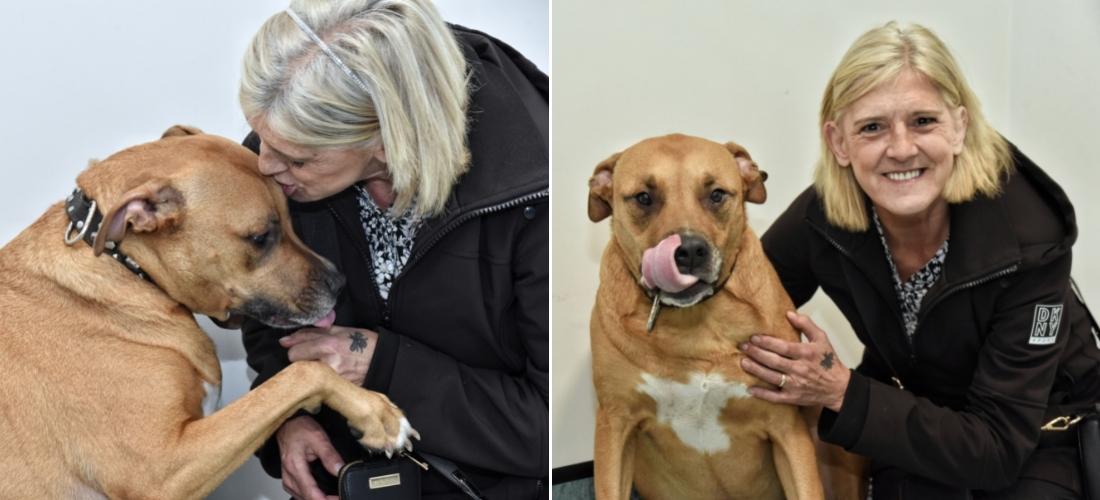 "My son Billy and my daughter Hannah are autistic and have a really close bond with Clover too. They were distraught when I told them the news; I had to prepare them for the worst outcome that there may be no option but to put Clover to sleep." 
After looking into countless options to get help to manage Clover's condition, Patricia discovered PDSA, and to her relief, she was eligible for vet care at her local Pet Hospital in Manchester.  
Patricia continued: "PDSA really was my last hope. I thought I'd have to give up our lovely Clover, so we were over the moon when we found out they could help cover the cost of her ongoing care.  
"PDSA is a lifeline to so many families and their pets, especially now as the cost of living increases and people are struggling to afford household bills, let alone unexpected vet bills. I'd always paid for private vet care, but thankfully, the charity was there to provide regular check-ups and treatment when my lovely Clover was diagnosed with Addison's disease out of the blue. The charity is a lifeline to so many people on low incomes if their pet suddenly becomes unwell or gets injured – I don't know what we'd do without them."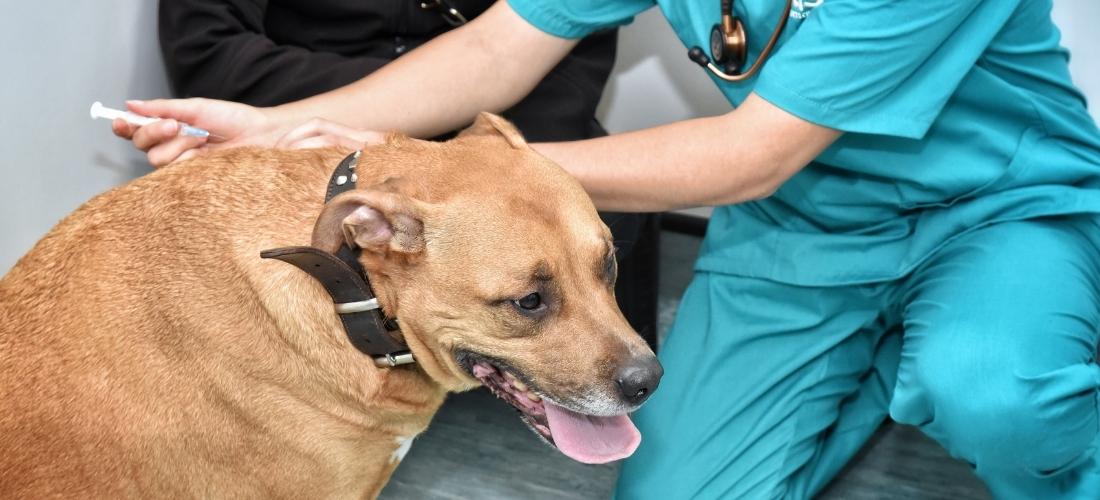 Now, Clover is healthy and visits Manchester PDSA every four weeks for a check-up, blood tests to check her steroid levels, and her life-saving injection. She takes steroid medication every day and Patricia has to watch Clover closely for signs of a flare-up, such as changes to her weight or tummy upsets.  
To date, Clover's life-saving treatment for Addison's disease has cost PDSA over £3,800.
Patricia said: "Clover means everything to my family. If it wasn't for PDSA, she wouldn't be with us today. I'm so grateful for the charity's help." 

PDSA is the UK's leading veterinary charity. Through our 48 Pet Hospitals and Pet Care scheme, we save the lives of poorly pets who would otherwise be left untreated.
Every year, we helped over 388,000 pets. Without us, emergency cases like Clover's would be left untreated and many pets could lose their lives or be separated from families who love them.
We wouldn't be here for dogs like Clover without your support. Please consider donating today.

Help us be there for pets in need
Pets are family. They don't deserve to suffer or lose their life because of financial hardship.
Your support helps to provide vital vet care to pets in need
Donate now to keep people and pets together during the cost of living crisis.
Donate to PDSA
Keeping people and pets together
As the cost of living continues to rise, vet care could be out of reach for many. Thousands of loving pet owners are facing the impossible decision of whether to heat their home, put dinner on the table or treat their sick pets.
Find out more
Poorly pet?
Get vet-approved advice on common symptoms, conditions and medications for pets on our Pet Health Hub.
Visit the hub