Cooper needed emergency care from PDSA vets after a nasty fall caused a broken leg
Cooper, a five-month-old Jack Russell terrier, fell off the bed and suffered a break to his back left leg, which left him in lots of pain.
Cooper lives in Birmingham with his owner Sophie Powell (31) and her six-year-old son, Charlie. She said: "Cooper is our first ever family pet and my son instantly fell in love with him when we brought him home; they're the best of friends." 
One Sunday afternoon, Cooper was sleeping on the bed like he always did. When he went to jump down, he fell to the ground and landed awkwardly on his back leg. 
His owner, Sophie, saw him fall and he let out an almighty cry in pain. Worried about her poor little puppy, she picked him up to comfort him.  
She said: "Cooper is usually a happy, excitable puppy, but when I put him down on the ground, I noticed he was withdrawn and he couldn't put any weight on his back leg, which was worrying. I knew he needed to see a vet right away, so I called PDSA for help. 
"On the phone, the receptionist confirmed I was eligible for PDSA vet care and told me to bring him in immediately. I've known about PDSA for years because my Mum used the service for our family pet when I was younger; I was so relieved when they said they could help Cooper."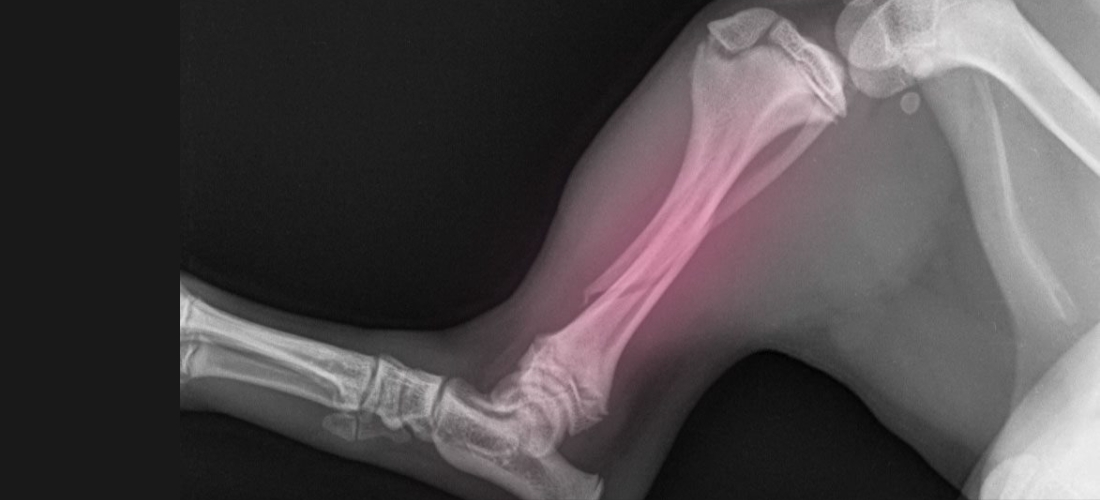 The veterinary team at Oldbury PDSA Pet Hospital examined Cooper, and he was given a pain relief injection immediately. The next day, Sophie brought him back to the Pet Hospital for X-rays. 
PDSA vet said: "Despite the pain killers, Cooper was still painful. We took an X-ray under sedation which showed a spiral fracture of the tibia (the main large bone in a dog's lower leg between the knee and ankle). Luckily the bones were stable so the fracture had a very good chance of healing without surgery, using painkillers, strict rest and a special bandage called a Robert Jones bandage, a bulky dressing that supports the leg and keeps the bones in place while they heal.  
Sophie said: "Four weeks later, Cooper was eager to run around and play, despite him still needing to rest, which was a clear sign he was on the road to recovery and getting back to his usual self. PDSA vets were happy with his progress, so they removed his bandage with instructions to continue to take it easy.  
"Our family are so happy to have our lovable puppy Cooper (almost) back to his usual hyperactive self! Charlie is happy that he can now relax and watch TV with him instead of sitting next to his cage to stroke him. 
"Without PDSA, we wouldn't have been able to afford Cooper's care and treatment. I can't thank the team at Oldbury PDSA enough for all they have done for us."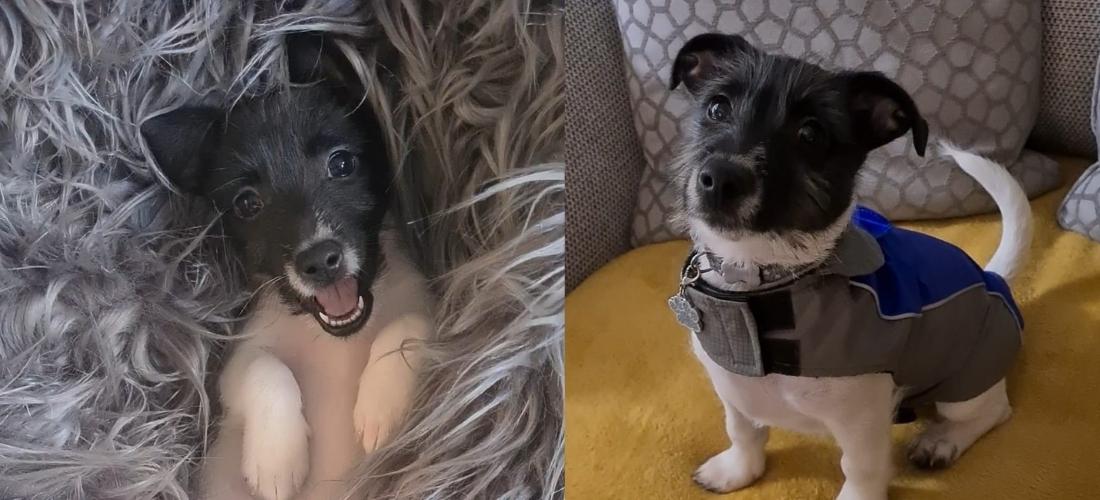 We need your help so we can treat more pets like Cooper
PDSA is the UK's leading veterinary charity. Every year, we treat over 388,000 pets. Without us, emergency cases like Cooper's would go untreated and many pets could lose their lives or be separated from families who love them.
Your generous support means that we can keep treating pets with the vital care they so desperately need to pull through injury and illness. Every £1 donated will help us make sure sick and injured pets, like Cooper, get the emergency treatment they desperately need.
Can you help us save the lives of sick and injured pets?

We need your help so we can treat more pets like Cooper
Pets who have been there for us deserve somewhere to turn when they need life-saving treatment.
Your support will help us continue to treat pets like Cooper
Every £1 donated will help us make sure sick and injured pets get the treatment they desperately need.
Donate to PDSA
Donate to PDSA
Your generous support means that we can keep treating pets with the vital care they so desperately need to pull through injury and illness
Donate now