Dallace is saved from a life-threatening intestinal condition
PDSA vets saved the life of five-month-old Doberman puppy, Dallace, who was suffering from a potentially fatal intestinal condition called intussusception.
Dallace's owner, 21-year-old Laura Guest from Wolverhampton, was extremely worried when her much-loved puppy went off her food, began suffering from severe, bloody diarrhoea and was lethargic.
She said: "Dallace was diagnosed with Haemorrhagic Gastroenteritis (HGE) at a private vet when she was passing diarrhoea containing blood after she had accidentally got her paws on a jumbo bone which wasn't suitable for puppies. She was treated and appeared to be improving at first, but then suddenly deteriorated again very quickly.
"I was worried about affording further vet bills, but needed to get Dallace the help she desperately needed, so I contacted my local PDSA for help. To my relief, I was eligible for their services. After I explained Dallace's previous diagnosis and the recurrence of worsening symptoms, the vet team at Wolverhampton PDSA asked me to bring her to the Pet Hospital as soon as possible."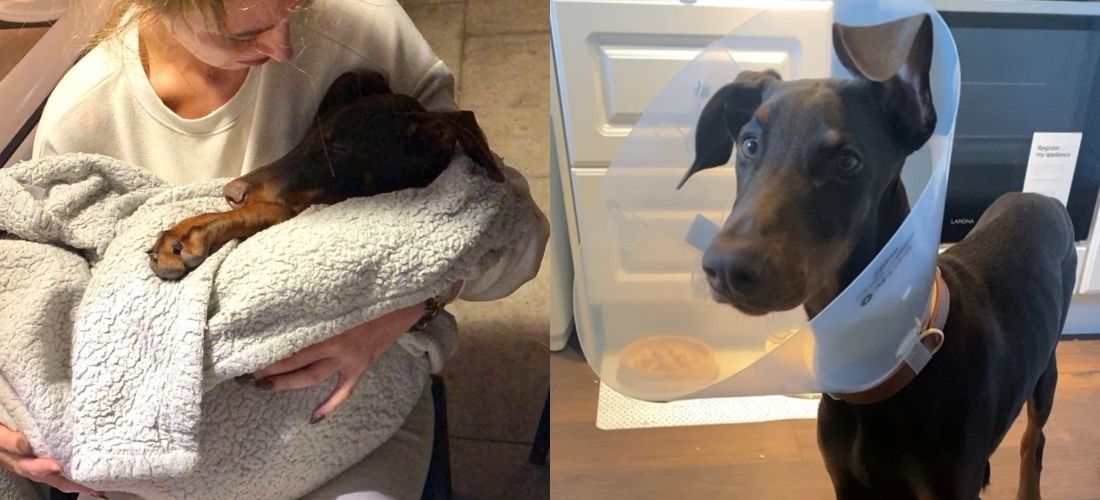 PDSA Vet, Jane Trinder, said: "When Dallace arrived, we were concerned that her symptoms had come back despite initially effective treatment. We examined her and felt a hard mass in her tummy which wasn't there previously, so we performed further tests to help us identify the cause. X-rays revealed a blockage, which could have been a foreign body or an intussusception - a life-threatening intestinal condition which can happen in young puppies as a result of diarrhoea. We needed to operate immediately to confirm the root of the problem and fix it.
"During surgery, we found Dallace was suffering from intussusception, when the bowel telescopes within itself, affecting the blood supply to the gut and causing a blockage. We needed to perform intricate surgery to remove the affected part of the intestines right away."
Laura said: "When the vet explained Dallace's condition, I was distraught. I couldn't stop crying. Dallace and I had struck up an unbreakable bond in the short time she had been in my life and she means the world to me.
"I live alone and she provides company - she's always with me, right by my side. She's been a huge support and has motivated me, and I couldn't bear to think about losing her. We have a special connection and I love her dearly.
"When Dallace was in surgery, the wait was agonising. It was all so daunting and worrying, but the team at PDSA let me know what was happening. They were all rooting for Dallace to pull through, which gave me hope at such a difficult time."
Once Dallace had come around from the anaesthetic, vets explained to Laura that her beloved pup wasn't out of the woods yet. She had undergone major surgery and, due to the nature of the condition and the complex surgical procedure, there was a risk of complications. Postoperative recovery needed to be monitored closely, so Dallace was referred for around-the-clock care at Oldbury PDSA Pet Hospital.
Laura said: "Despite PDSA's amazing work, I was still apprehensive Dallace might not make it. She'd overcome one hurdle, but vets explained there were still many more to overcome. I was very worried when I took her to Oldbury PDSA, but I knew she was in the best hands.
"Thankfully, after a night's rest and recovery at the Pet Hospital, I got the call to say I could collect Dallace! The vets were astonished at how well she was recovering after such a major operation."
Dallace was allowed to return home to her loving owner with pain relief, antibiotics and probiotics. A bland diet was recommended, and she was under strict instructions to get plenty of rest.
Laura said: "Now, seven weeks on, Dallace is doing really well thanks to PDSA. Her poos are firm and she is eating digestive food mixed with puppy food.
"The whole team at PDSA were truly phenomenal. They were caring and compassionate, which really helped at such a difficult time. I'm so thankful to them for saving Dallace's life, and I'm hoping to take on a fundraising challenge soon to say thank you."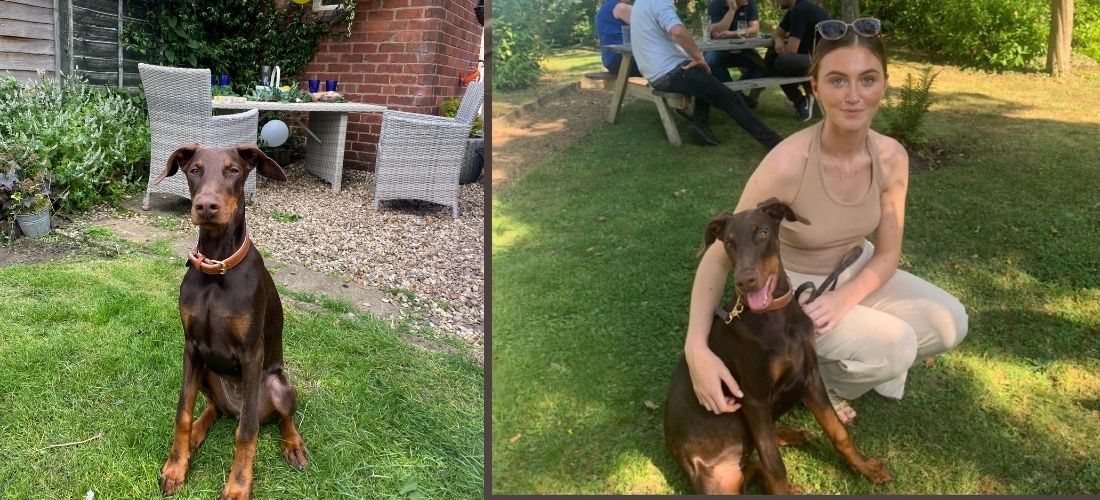 PDSA is the UK's leading veterinary charity. Through our 48 Pet Hospitals and Pet Care scheme, we save the lives of poorly pets who would otherwise be left untreated.
Every year, we helped over 388,000 pets. Without us, emergency cases like Dallace's would be left untreated and many pets could lose their lives or be separated from families who love them.
We wouldn't be here for dogs like Dallace without your support. Please consider donating today.

Give pets like Dallace a fighting chance
Pets who have been there for us during the pandemic deserve somewhere to turn when they need life-saving treatment.
Your help will save pets like Dallace
Every £1 donated will help us make sure sick and injured pets get the treatment they desperately need.
Donate to PDSA
Poorly pet?
Get vet-approved advice on common symptoms, conditions and medications for pets on our Pet Health Hub.
Visit the hub
Get a free Pet First Aid guide
Our vets have put together a special Pet First Aid guide with handy tips, advice and steps to follow if you ever find yourself in an emergency situation where your pet is in danger.
Download now