Fifi receives ongoing life-saving treatment from PDSA for her multiple health conditions
Fifi, a 12-year-old Pomeranian from Derby, has been a familiar face at PDSA since she was a puppy.
She's received treatment over the years for skin irritations, ear problems, urinary tract and anal gland infections, diabetes, and arthritis.
Fifi was diagnosed with Diabetes in 2018. Her owner, Gemma Pritchard (37) a homemaker from Nottingham, was concerned when Fifi began peeing and drinking a lot more than usual. Gemma contacted PDSA for help, and they asked to see her for an appointment.
PDSA Vet Rachel Angus said, "When Fifi came to see us, we carried out blood and urine tests, which confirmed she had Diabetes Mellitus – a condition where the body is unable to control blood sugar (glucose) levels. Her sugar levels were dangerously high, so we kept her in for a few days for fluid support and to start her life-saving treatment while we monitored her closely. Once we were happy she was stable, we discharged her with insulin injections to be given at home, provided her owner with advice on how to manage her condition, and arranged regular follow-up appointments to check Fifi's glucose levels and medication."
Gemma said: "We were so relieved when the vet said we could manage her Diabetes with the right medication and frequent check-ups. When she became poorly, and she wasn't acting her usual, diva-like self, I was heartbroken. I was scared we were going to lose her. My partner has five children and ten grandchildren, and they adore her too. She's just another member of our large family!"
Gemma continued: "We didn't know anything about Diabetes in dogs or the medication she needed, but the team at PDSA were amazing and showed us how to give her the insulin by injection twice daily."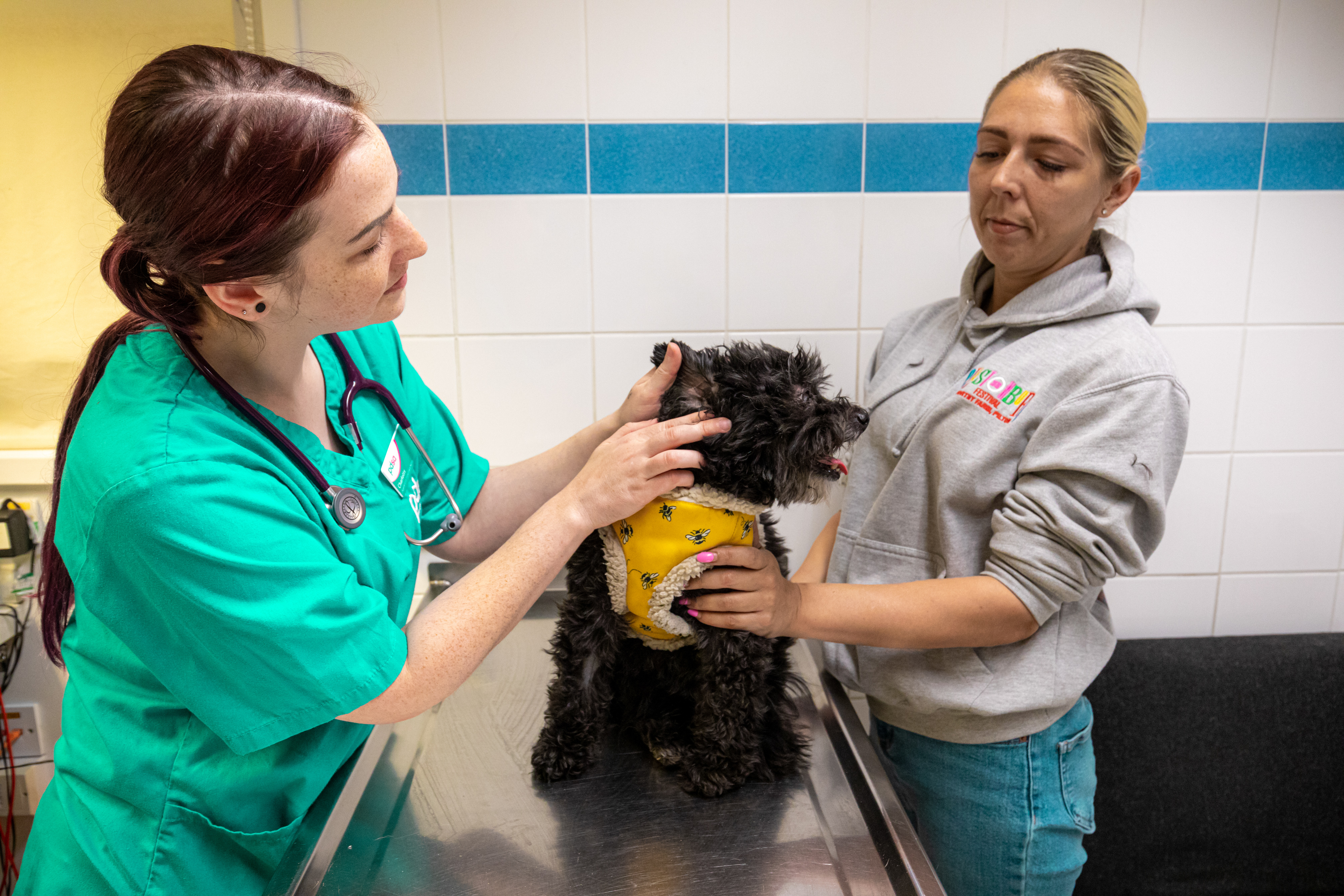 Over the years, Fifi has also struggled with arthritis in her back leg. PDSA has helped ease her pain with medication, which would have also come at an extra, unexpected cost to Gemma if it wasn't for PDSA.
"I'm so thankful PDSA is there to help; I receive benefits, so my money doesn't stretch very far. And when Fifi was diagnosed with Diabetes and arthritis out of the blue, I was worried about how we'd afford that on top of our other bills every month."
Fifi's regular medication costs PDSA over £50 per month, and her diabetes monitoring tests cost the charity over £40 every three to six months.
Gemma said: "Despite PDSA's help with Fifi's care and medication, I'm very worried about the cost-of-living crisis and how I'm going to heat my home this winter.
"I always put Fifi first – she has a sensitive belly, and I have to be very careful about what she eats so she doesn't get unwell. I buy her meals before I buy food for myself. There have been many times when I've sat eating pasta while she eats the diet she needs to stay well."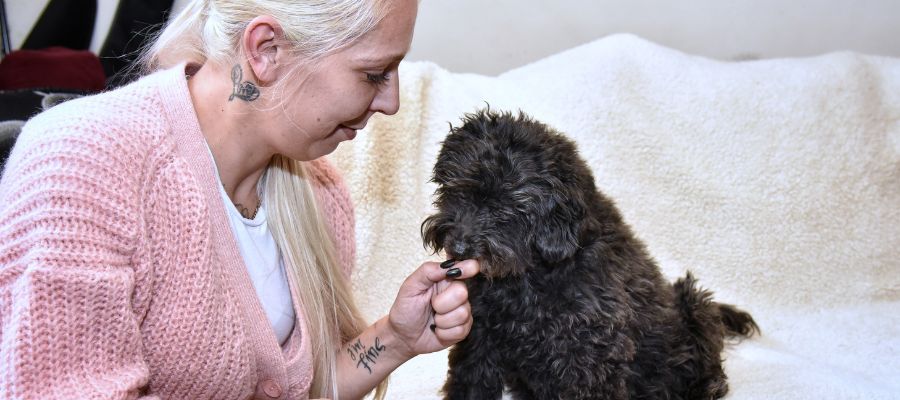 Fifi remains a familiar face to the team at Derby PDSA as she needs regular check-ups to help manage her conditions.
Gemma said: "All of the staff know Fifi, as she's been going there since she was a pup. They give her plenty of fuss and cuddles whenever she visits, which is comforting to her. The team always know what's best for her, and I'm so grateful for their help over the years. Fifi probably wouldn't be with us today if it wasn't for PDSA."

PDSA is the UK's leading veterinary charity. Through our 48 Pet Hospitals and Pet Care scheme, we save the lives of poorly pets who would otherwise be left untreated.
Every year, we helped over 388,000 pets. Without us, emergency cases like Fifi's would be left untreated and many pets could lose their lives or be separated from families who love them.
We wouldn't be here for dogs like Fifi without your support. Please consider donating today.

Help us be there for pets in need
Pets are family. They don't deserve to suffer or lose their life because of financial hardship.
Your support helps to provide vital vet care to pets in need
Donate now to keep people and pets together during the cost of living crisis.
Donate to PDSA
Keeping people and pets together
As the cost of living continues to rise, vet care could be out of reach for many. Thousands of loving pet owners are facing the impossible decision of whether to heat their home, put dinner on the table or treat their sick pets.
Find out more
Poorly pet?
Get vet-approved advice on common symptoms, conditions and medications for pets on our Pet Health Hub.
Visit the hub