Irwin's life saved by PDSA after eating hairbands
A curious eighteen-month-old cat called Irwin was saved by PDSA vets when he needed emergency surgery after swallowing hair bands.
Irwin's owner, Charlene, first noticed a change in the mischievous moggie when he went off his food. They tried changing his diet and tempting him with tasty treats but began to worry when this didn't help him regain his appetite. His owners grew even more concerned when he lost weight and didn't seem his usual playful self.
They took him to his private vet for a consultation, where it was thought he had an infection. Vets told his owners that if he didn't improve, he would need more tests. Sadly, Irwin continued to deteriorate and stopped drinking as well. When Charlene tried to give him water, in an attempt to get some fluids into him, he began vomiting hairbands.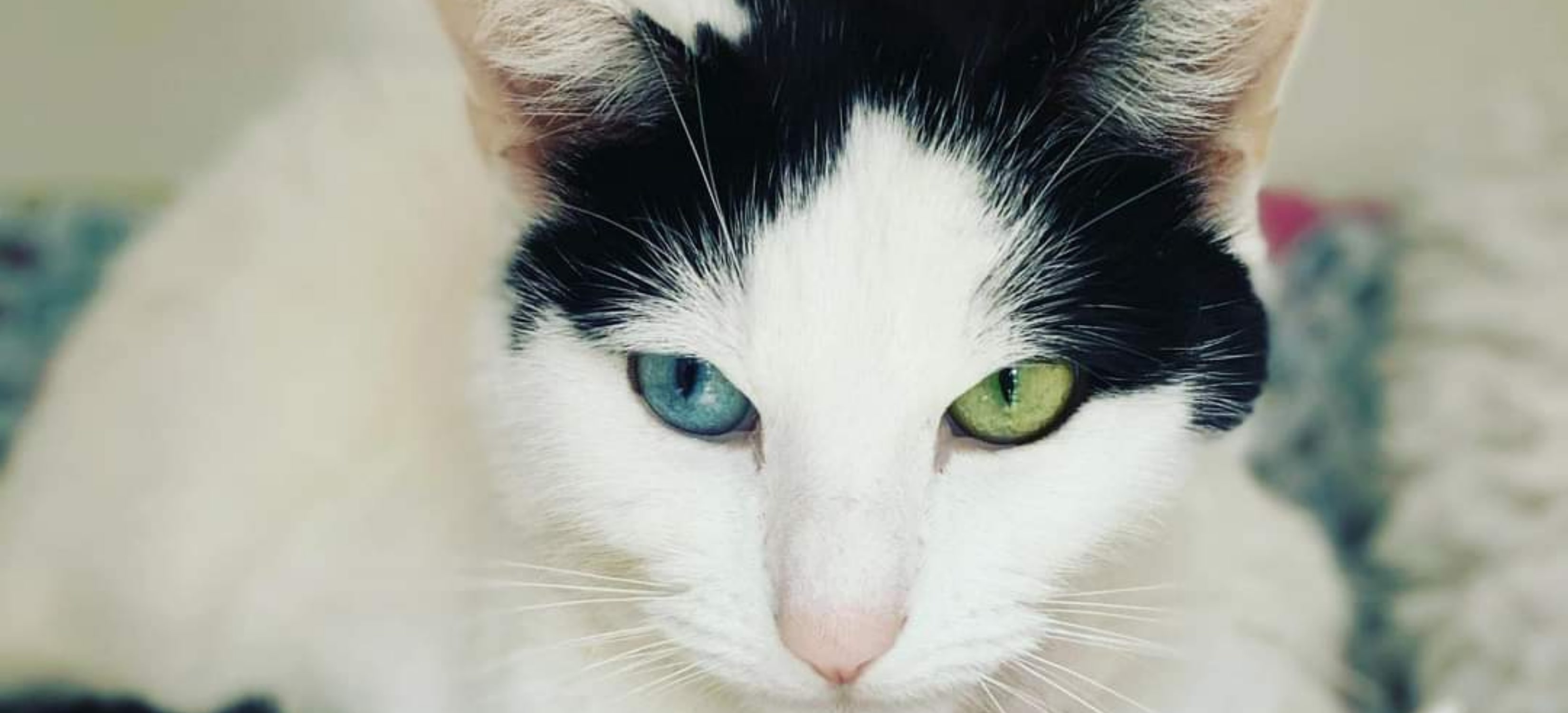 Charlene said: "We knew Irwin needed urgent treatment. However, finances were tight, and we were worried we wouldn't afford the veterinary fees. Then I had a lightbulb moment and thought of PDSA. My mother had received veterinary care for her cat when she was struggling financially, so I contacted them and discovered I was eligible for their services."
When Charlene called her local PDSA Pet Hospital and told them about Irwin, the team advised her to bring him straight in for an emergency appointment.
PDSA Vet, Rebecca Lewis, said: "X-rays revealed that there were lots of hairbands in Irwin's stomach, and we were concerned they were obstructing his guts. He needed emergency surgery to remove them right away. One of the problems with soft foreign bodies, such as hairbands or cloth, is that they are challenging to detect when examining a pet; fortunately for Irwin, we could see the cause of the blockage on his x-rays. After an intense operation, we successfully removed the hairbands, and Irwin was kept at the hospital for a few days for monitoring."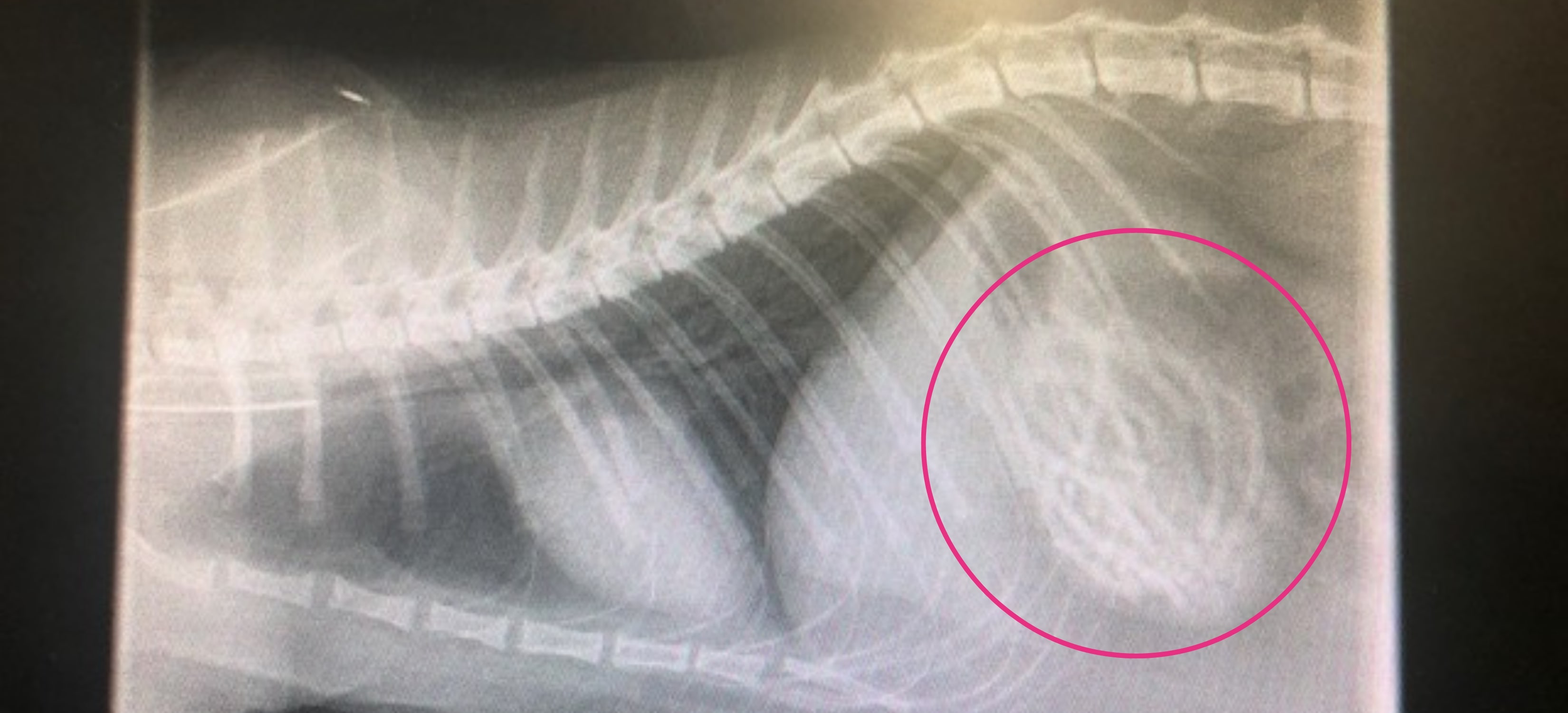 Unfortunately, Irwin's time without food caused hepatic lipidosis, a liver condition that can develop if cats suddenly stop eating. Though he was recovering well from his surgery, his life was now in danger once again from his liver problem, and he needed intensive treatment and nursing care.
Irwin was hospitalised at PDSA for nearly a week and had a feeding tube placed so the team could provide him with all the nutrients he needed even when he wasn't able to eat for himself.
Fortunately, thanks to the hard work and care of the Pet Hospital staff, he slowly began to stabilise.
Once Irwin was well enough, he was allowed home to recover. He still needed medication, lots of nursing, and a special high-protein diet that his owners could give through his feeding tube after they had special training at the Pet Hospital.
Charlene said: "We couldn't believe Irwin had swallowed hairbands! Or that it had such serious, long-term side effects. It just shows how everyday items can harm pets. We're going to make sure from now on that all hairbands and any other things he could swallow are kept safely out of reach. It was heart-breaking for the family to see Irwin so poorly, but thanks to PDSA, he's made a full recovery. We're so grateful PDSA were there for Irwin when we had nowhere else to turn."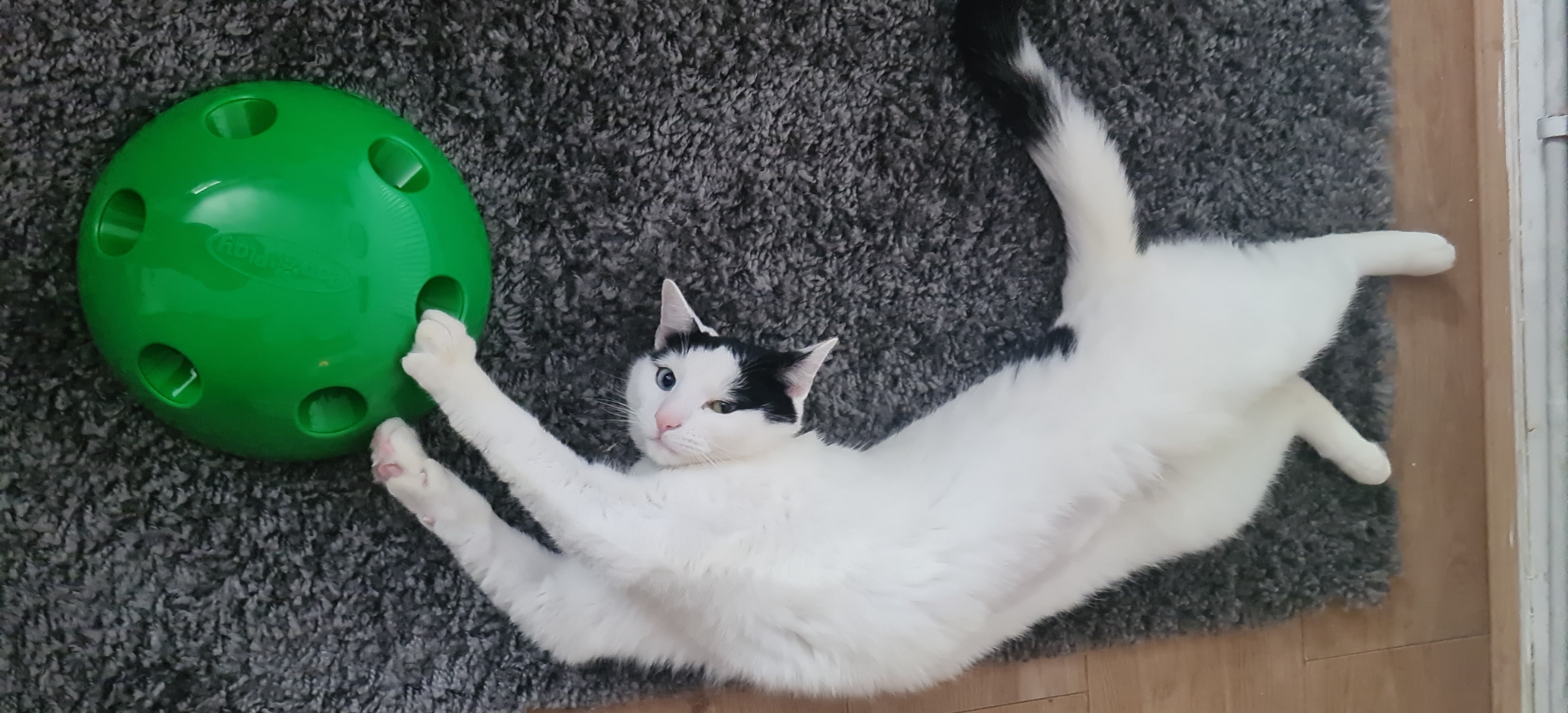 PDSA is the UK's leading veterinary charity. Through our 48 Pet Hospitals and Pet Care scheme, we save the lives of poorly pets who would otherwise be left untreated.
Every year, we helped over 388,000 pets. Without us, emergency cases like Irwin's would be left untreated and many pets could lose their lives or be separated from families who love them.
We wouldn't be here for cats like Irwin without your support. Please consider donating today.

Give pets like Irwin a fighting chance
Pets who have been there for us during the pandemic deserve somewhere to turn when they need life-saving treatment.
Your help will save pets like Irwin
Every £1 donated will help us make sure sick and injured pets get the treatment they desperately need.
Donate to PDSA
Poorly pet?
Get vet-approved advice on common symptoms, conditions and medications for pets on our Pet Health Hub.
Visit the hub
Caring for your cat
Our vets have tonnes of top tips for looking after your cat.
Find out more
Sign up to our newsletter
Want to read more stories like Irwin's, keep up with the latest pet wellbeing news, or perhaps you just want to support PDSA? Get your latest PDSA news with our Newsletter.
Sign up today