Leo receives life-saving treatment at PDSA for his lifelong heart condition
Leo, a 10-year-old cat, was diagnosed with a heart condition called Hypertrophic Cardiomyopathy (which causes the heart muscle to become abnormally thick) at 10 months old and requires regular medication to manage it.
Recently, however, his devoted owner, Alex Daykin (66) from Alfreton, has struggled to manage the cost of Leo's life-saving medication.
Indeed, like many people across the UK right now, Alex is feeling the impact of the cost-of-living crisis.

Alex, who is unable to work due to chronic back pain, receives benefits and began struggling to afford the costs of her beloved Leo's medication.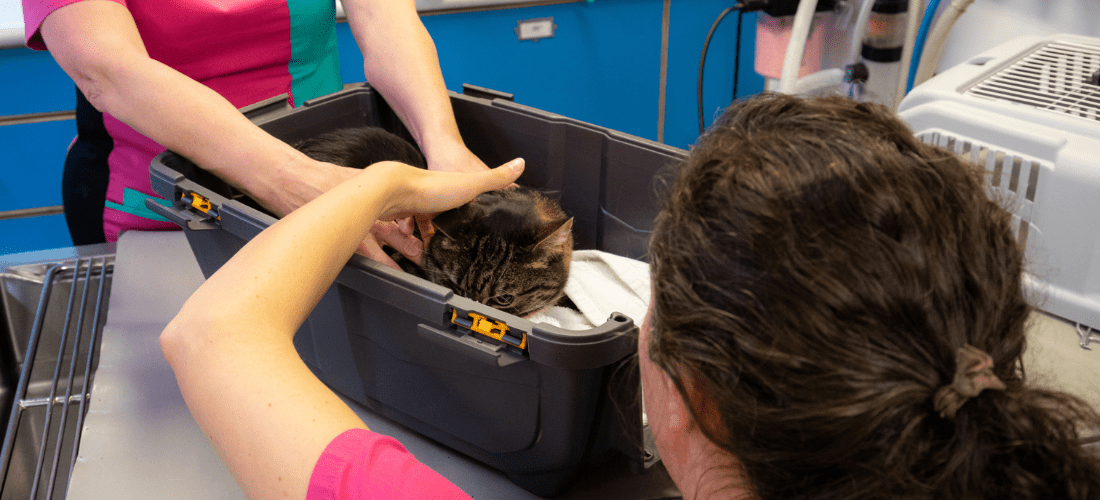 She said: "As I'm on benefits, I only get the same amount of money every week and I've found everything's gone up due to the cost of living rising. Even p­et food has increased, and Leo won't eat cheaper alternatives. I've noticed his favourite chew stick treats are more expensive too."
In fact, with everyday costs creeping up, Alex was worried about how she would continue to afford her best friend's vital veterinary care.

Fortunately, after sharing her worries about the cost of Leo's treatment and medication with a friend, Alex was pointed in the direction of PDSA.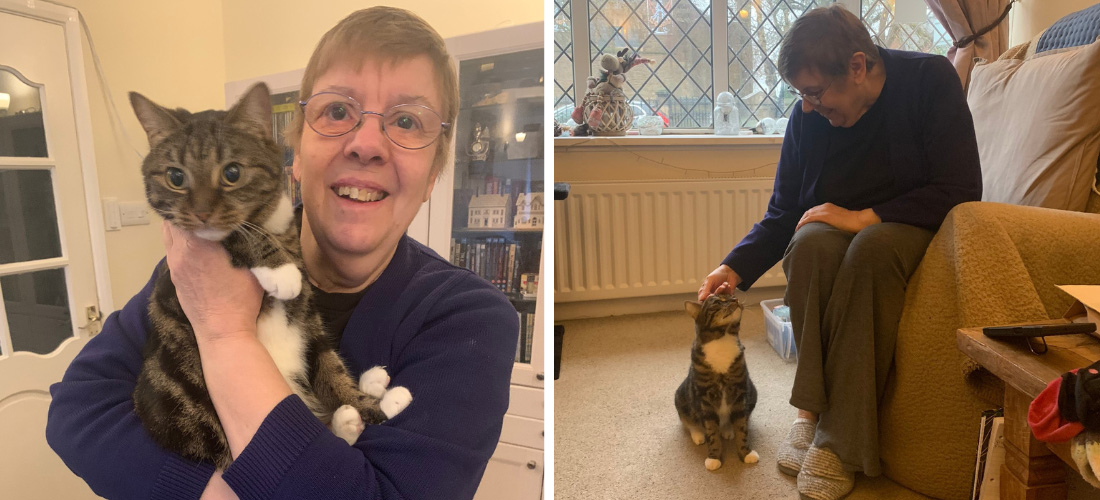 She said: "I was talking to my friend about it and she let me know there was a PDSA in Derby that may be able to help me. I'd never heard of them before! Ever since I registered, they have helped me to no end."

Alex continued: "I got Leo when he was a kitten to keep me company; I live alone and I don't have many visitors, so I talk to him a lot and he always makes funny little noises in response to me. He makes me laugh every day; we have a very special bond and he's always there for me."

PDSA Vet, Rachel Angus, who works at our PDSA Pet Hospital in Derby where Leo receives his treatment, said: "Hypertrophic Cardiomyopathy causes a cat's heart muscle to thicken and prevents it from being able to pump blood around the body properly which can cause complications with a cat's blood pressure and heart rate. In Leo's case, we prescribe him monthly medications to manage his condition. These medications help to slow his heart rate down, lower his blood pressure, and decrease the risk of blood clots forming."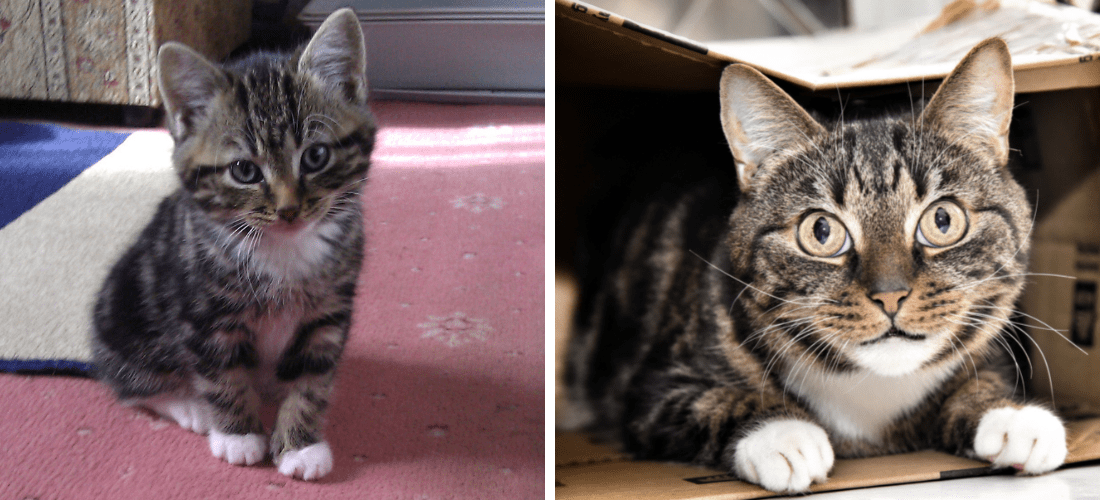 Alex is hugely grateful to PDSA for the life-saving treatment that Leo continues to receive.
She added: "PDSA's support means everything to me. If PDSA didn't exist, I probably would've had to borrow money to help fund Leo's medication - I wouldn't be able to get that sort of money every month or two due to how expensive everything is nowadays. Although, there's no doubt I'd go without for Leo. I wish I'd have known about PDSA sooner instead of struggling to get by for so many years."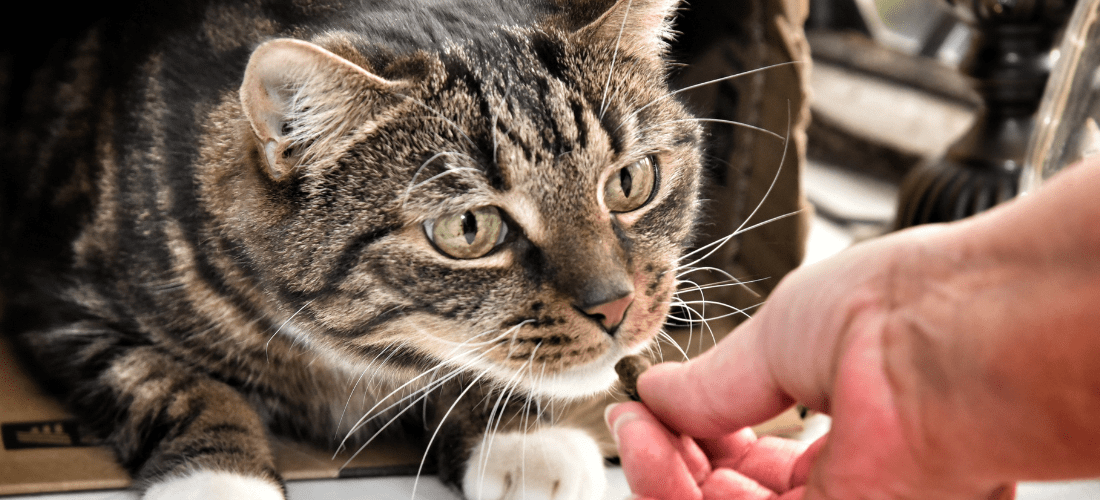 PDSA is the UK's leading veterinary charity. Through our 48 Pet Hospitals and Pet Care scheme, we save the lives of poorly pets who would otherwise be left untreated.
Every year, we helped over 388,000 pets. Without us, emergency cases like Leo's would be left untreated and many pets could lose their lives or be separated from families who love them.
We wouldn't be here for cats like Leo without your support. Please consider donating today.

Help us be there for pets in need
Pets are family. They don't deserve to suffer or lose their life because of financial hardship.
Your support helps to provide vital vet care to pets in need
Donate now to keep people and pets together during the cost of living crisis.
Donate to PDSA
Keeping people and pets together
As the cost of living continues to rise, vet care could be out of reach for many. Thousands of loving pet owners are facing the impossible decision of whether to heat their home, put dinner on the table or treat their sick pets.
Find out more
Heart problems in cats
Read our veterinary advice on heart disease in cats, including symptoms, treatment, prevention and when to contact your vet. 
Read our advice
Sign up to our newsletter
Want to read more stories like Leo's, keep up with the latest pet wellbeing news, or perhaps you just want to support PDSA? Get your latest PDSA news with our Newsletter.
Sign up now