PDSA vets save curious kitten on Christmas Day
PDSA vets have saved a four-month-old inquisitive kitten called Louie after swallowing a metal bell from a Christmas decoration. 
Louie's owner, Simone Rouse, first noticed something wasn't right when the usually energetic kitten became lethargic and didn't want to play. Then, over the next couple of days, he went off his food, became much weaker and started vomiting.
Simone said: "We were extremely worried as Louie seemed to be deteriorating so quickly. We contacted the team at Oldbury PDSA in the middle of the night on Christmas Eve, and when they heard his symptoms, they asked us to bring him to the Pet Hospital as soon as possible." 
PDSA vet, Laura Hodgkiss, said: "When we examined Louie, we were worried he might have something stuck inside his stomach. An x-ray revealed he had a spherical-shaped object in his intestines, which we needed to remove as soon as possible. On Christmas Day, he underwent emergency surgery, and we discovered the foreign object was a metal bell! Luckily the operation was a success. Afterwards, we kept Louie in overnight for monitoring."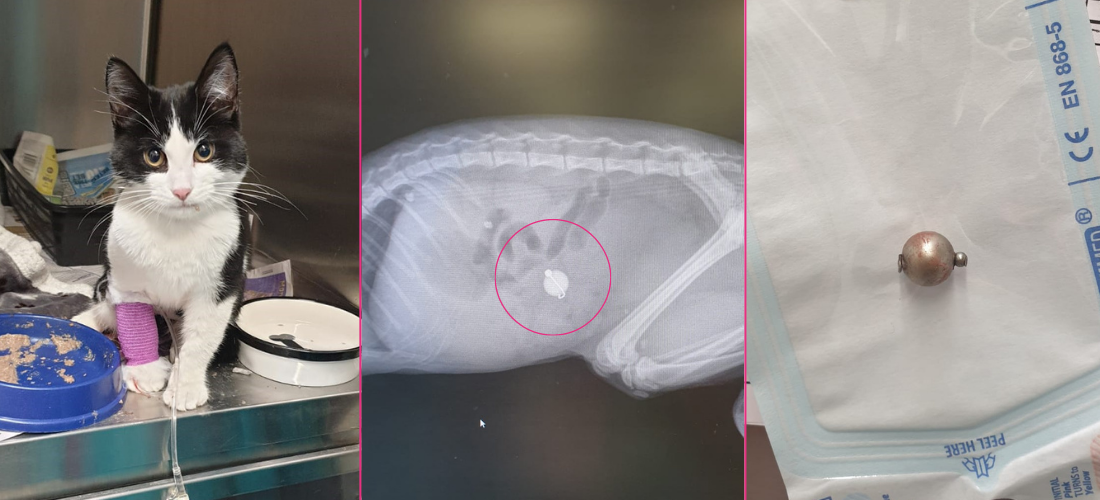 Simone continued: "We were so shocked to find out Louie had eaten a bell! He must have got his paws on it from our Christmas decorations on the tree. I never even considered this might happen; we certainly won't be leaving them in paws' reach in the future."
Thankfully, Louie was able to go home on Boxing Day to recover with a special diet, medication including strong pain relief, and plenty of TLC from his loving owners. 
PDSA vet, Laura Hodgkiss, commented: "When Louie went home, we kept in touch with his owner through remote phone consultations to ensure he was getting back to his normal cheeky self. This meant we could provide advice to ensure Louie made a full recovery whilst helping to keep everyone safe from coronavirus."
Simone said: "I'm so grateful PDSA was there to save Louie's life, especially considering it was Christmas. I don't know what we would have done without them. They were in touch with us every step of the way to let us know how Louie was. And when he was ready to come home, the team were brilliant at giving guidance on how best to care for him. Thanks to PDSA, Louie has now fully recovered and is back to his usual playful self."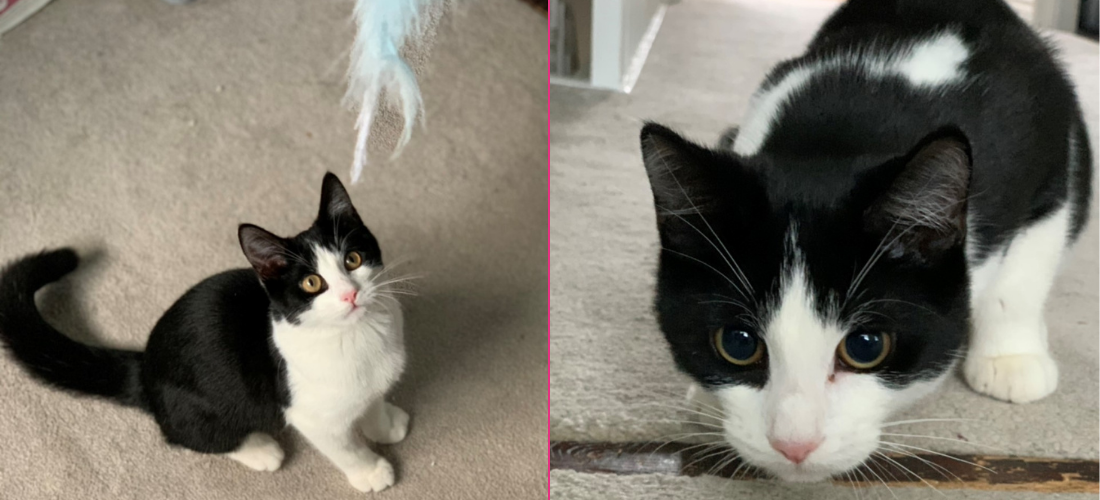 PDSA is the UK's leading veterinary charity. Through our 48 Pet Hospitals and Pet Care scheme, we save the lives of poorly pets who would otherwise be left untreated.
Every year, we helped over 388,000 pets. Without us, emergency cases like Louie's would be left untreated and many pets could lose their lives or be separated from families who love them.
We wouldn't be here for cats like Louie without your support. Please consider donating today.

Give pets like Louie a fighting chance
Pets who have been there for us during the pandemic deserve somewhere to turn when they need life-saving treatment.
Your help will save pets like Louie
Every £1 donated will help us make sure sick and injured pets get the treatment they desperately need.
Donate to PDSA
Poorly pet?
Get vet-approved advice on common symptoms, conditions and medications for pets on our Pet Health Hub.
Visit the hub
Get a free Pet First Aid guide
Our vets have put together a special Pet First Aid guide with handy tips, advice and steps to follow if you ever find yourself in an emergency situation where your pet is in danger.
Download now