Marley dodges death after being impaled on a stick
PDSA vets saved Marley after becoming impaled on a stick during a game of fetch.
Five-year-old Marley was out with his owner, Jemma, on their usual walk when a stick she had thrown during a game of fetch landed in the mud, pointing upwards. Marley ran to get it but didn't stop in time.
The stick got lodged in the back of his mouth.
Jemma said: "I ran over, and he was desperately trying to get it out with his paws. In a panic, I pulled it out of his mouth. There was blood pouring from his throat, and he immediately became limp and lifeless. I thought we were going to lose him; it was just awful."
Thankfully, the bleeding had stopped by the time Marley's owner got him to Wolverhampton PDSA Pet Hospital. Vets examined the large swelling beneath his chin and gave him antibiotics and pain relief.
He was released the same day but under strict observation, and he was to get plenty of rest to help his recovery. However, over time, the wound started to get bigger and very inflamed. Jemma said he was acting out of character too. She knew something wasn't right, so she took him back to PDSA to get it checked.
PDSA vet, Zadie Looker, said: "Marley was very poorly; our only option was to operate to investigate the lump. During the operation, we discovered there were some tiny pieces of the stick still left in his neck that the body was reacting to."
After a highly intricate operation and a nervous wait for Marley's adoring owner, he was able to go home with antibiotics and pain relief.
Thanks to PDSA vets, Marley was able to make a remarkable recovery.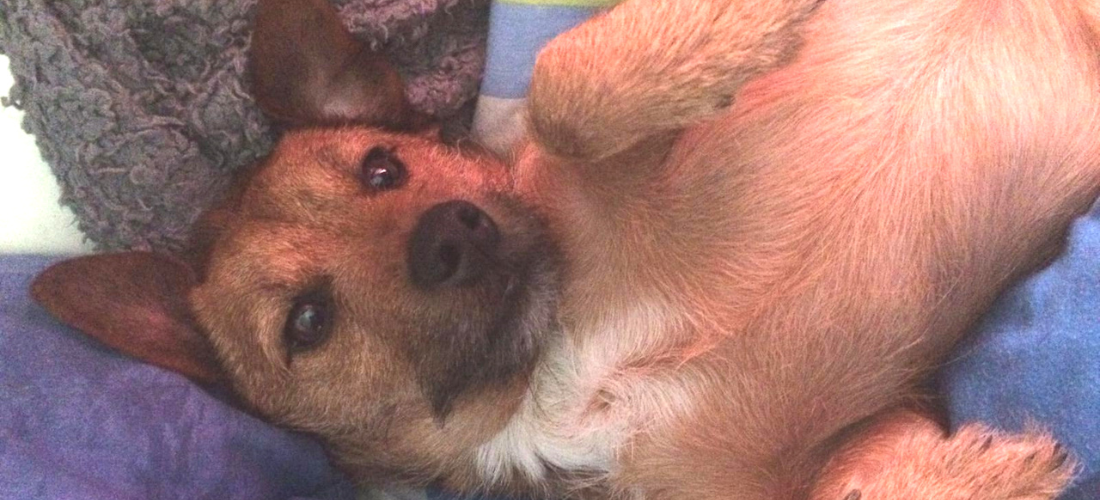 Zadie added: "The most serious injuries tend to occur when a dog runs into a stick that has become lodged in the ground after being thrown, and the dog becomes impaled, just like Marley. In Marley's case, he was extremely lucky not to have got nerve damage or dangerous levels of blood loss from the initial injury.
"We love to see people exercising their pets and playing games like fetch, but we'd encourage pet owners to use safer alternatives to sticks, such as a dog-safe ball."
Jemma said: "I want to urge other owners not to let their dogs play with sticks while out walking. I learnt the hard way, and I don't want anyone else to go through what Marley's been through."
"Marley means the world to me. I am forever grateful to everyone at PDSA - they were absolutely brilliant. He's like a therapy dog to me, so I was distraught when I thought we would lose him. I can't thank them enough for everything they did in keeping Marley with me; I dread to think what would have happened if we didn't have them. They are a God-send."

PDSA is the UK's leading veterinary charity. Through our 48 Pet Hospitals and Pet Care scheme, we save the lives of poorly pets who would otherwise be left untreated.
Every year, we helped over 388,000 pets. Without us, emergency cases like Marley's would be left untreated and many pets could lose their lives or be separated from families who love them.
We wouldn't be here for dogs like Marley without your support. Please consider donating today.

Give pets like Marley a fighting chance
Pets who have been there for us during the pandemic deserve somewhere to turn when they need life-saving treatment.
Your help will save pets like Marley
Every £1 donated will help us make sure sick and injured pets get the treatment they desperately need.
Donate to PDSA
Poorly pet?
Get vet-approved advice on common symptoms, conditions and medications for pets on our Pet Health Hub.
Visit the hub
Get a free Pet First Aid guide
Our vets have put together a special Pet First Aid guide with handy tips, advice and steps to follow if you ever find yourself in an emergency situation where your pet is in danger.
Download now