Two-year-old cat Milo needed surgery to treat his injuries after falling off a wardrobe
Milo, a two-year-old cat, fell from a height and badly injured his leg.
He was crying out in pain and limping, so his panicked owner Hayley (33) called her local PDSA Pet Hospital in Stoke for help. 
Hayley said: "My 14-year-old daughter, Demi, saw Milo fall off the wardrobe and drop to the floor. Milo was crying in pain after he fell, so I called PDSA straight away, and to my relief, he was seen by a vet within thirty minutes." 
PDSA Veterinary Nurse Team Leader, Angela Hart, said: "Milo was in a lot of pain when he arrived at the Pet Hospital. When we examined him, he was limping, but we couldn't feel any broken bones, so we prescribed pain relief and strict orders to get plenty of rest at home." 
Sadly, Milo's injury didn't fully recover through pain relief and crate rest alone, so he returned to PDSA so the vet team could investigate further. 
Angela continued: "When Milo was presented to us, he was able to walk, but he was still limping. We carried out X-rays on Milo's injury which revealed he had broken the femoral neck (the top part of the large bone in the back leg that connects to the hip) on his right hip and he needed surgery."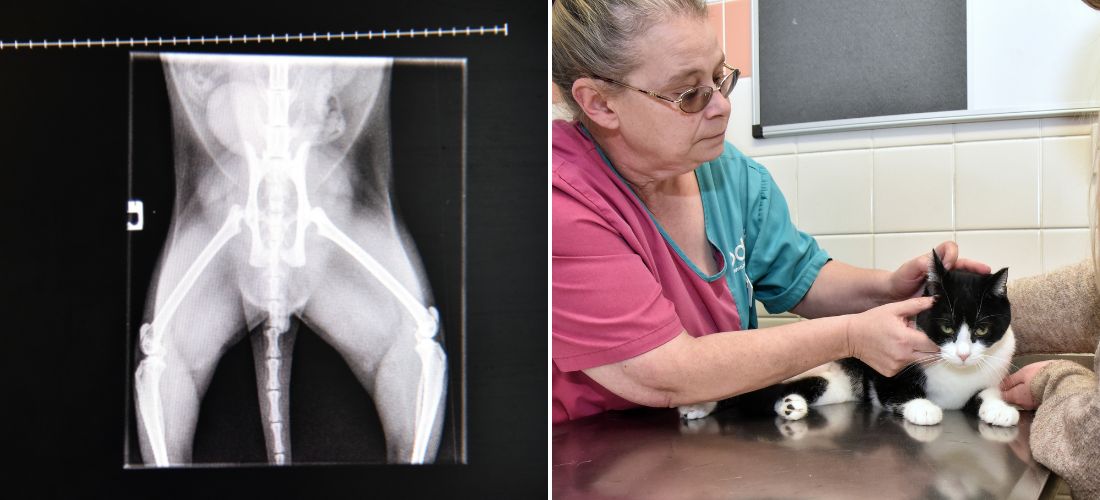 Hayley said: "My husband, daughter and I were distraught when the vet told us Milo's injury wasn't healing and he needed surgery. He's part of our family, and it was awful to see him in pain and unable to be his usual playful self. 
"Initially, we were hoping it was just a muscle injury; I know how costly surgery can be and I couldn't afford thousands of pounds for an operation. I was worried about how we'd afford his treatment, especially during the current cost-of-living crisis, but thankfully, I was eligible for PDSA's services." 
Milo was operated on under general anaesthetic. To his family's relief, the operation was a success, and he was sent home to rest and recover with antibiotics and pain relief later that day. 
Hayley said: "Milo's recovering well. He's still not 100% back to his old self, but he's getting there. I'm just so grateful PDSA was there for us in our hour of need. We've recently lost a family pet, so I was fearing the worst outcome for Milo. 
"We've been massively impacted by the cost-of-living crisis, so I would have really struggled to afford Milo's treatment if it wasn't for PDSA. We've had to make little changes to save money recently, as the price of food and energy bills rockets. It's a good job PDSA is there to help struggling families when their pet becomes sick or injured unexpectedly."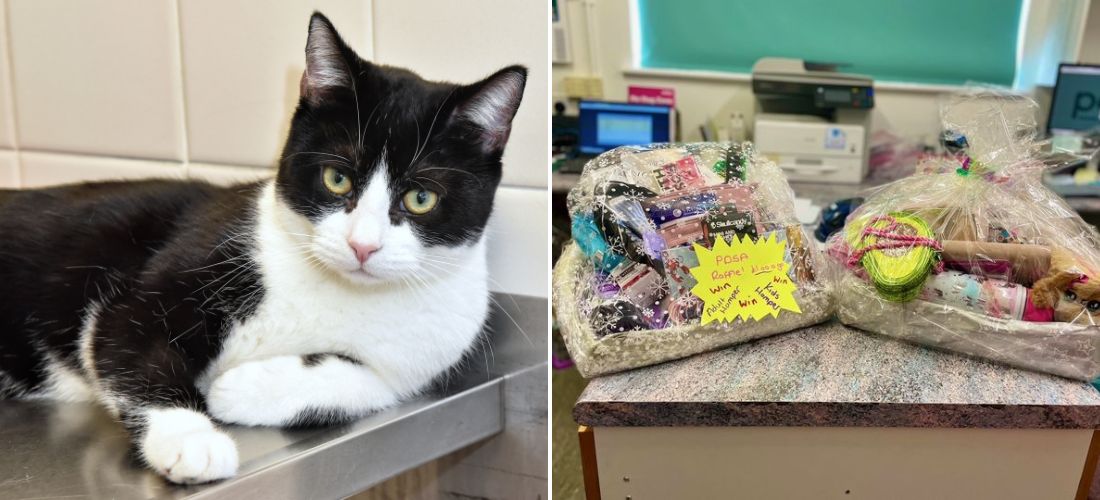 Milo's treatment has cost the charity almost £800 to date. To show their appreciation, Milo's family made two hampers and raised £250 and donated it to PDSA towards the cost of their pet's treatment.

PDSA is the UK's leading veterinary charity. Through our 48 Pet Hospitals and Pet Care scheme, we save the lives of poorly pets who would otherwise be left untreated.
Every year, we helped over 388,000 pets. Without us, emergency cases like Milo's would be left untreated and many pets could lose their lives or be separated from families who love them.
We wouldn't be here for cats like Milo without your support. Please consider donating today.

Help us be there for pets in need
Pets are family. They don't deserve to suffer or lose their life because of financial hardship.
Your support helps to provide vital vet care to pets in need
Donate now to keep people and pets together during the cost of living crisis.
Donate to PDSA
Keeping people and pets together
As the cost of living continues to rise, vet care could be out of reach for many. Thousands of loving pet owners are facing the impossible decision of whether to heat their home, put dinner on the table or treat their sick pets.
Find out more
Poorly pet?
Get vet-approved advice on common symptoms, conditions and medications for pets on our Pet Health Hub.
Visit the hub
Sign up to our newsletter
Want to read more stories like Milo's, keep up with the latest pet wellbeing news, or perhaps you just want to support PDSA? Get your latest PDSA news with our Newsletter.
Sign up today