Dog dodges disaster after eating facemask
Thanks to PDSA vets, a ten-month-old Siberian Husky called Mylo narrowly avoided surgery after eating a discarded facemask during his daily walk.
Louise McCoy (25) took puppy Mylo for a walk in the local park when he began playing with some other dogs. Louise said: "They were all playing with something they had picked up off the ground, then Mylo got hold of it. I took a closer look and saw that it was a discarded facemask! The other dog owners and I tried to remove it from Mylo's mouth quickly, but it was too late; he had swallowed it."
Worried about her much-loved puppy, Louise went straight home and contacted her local PDSA Pet Hospital. The team asked her to bring Mylo in immediately for an emergency appointment.
PDSA vet, Joep Timmermans, said: "The facemask could have easily caused a blockage, which could be fatal if not treated, so Mylo needed urgent intervention. Thankfully we were able to give him medication that made him vomit up the mask, which meant he didn't need invasive surgery."
Louise said: "I am so grateful to PDSA for helping Mylo. I was really worried when he swallowed the facemask, but the PDSA team were so kind and reassuring. I was glad they were able to remove the mask without surgery!"
Thankfully, Mylo was well enough to go home with his owner the same day. After plenty of rest overnight, he was back to his usual happy self the next day.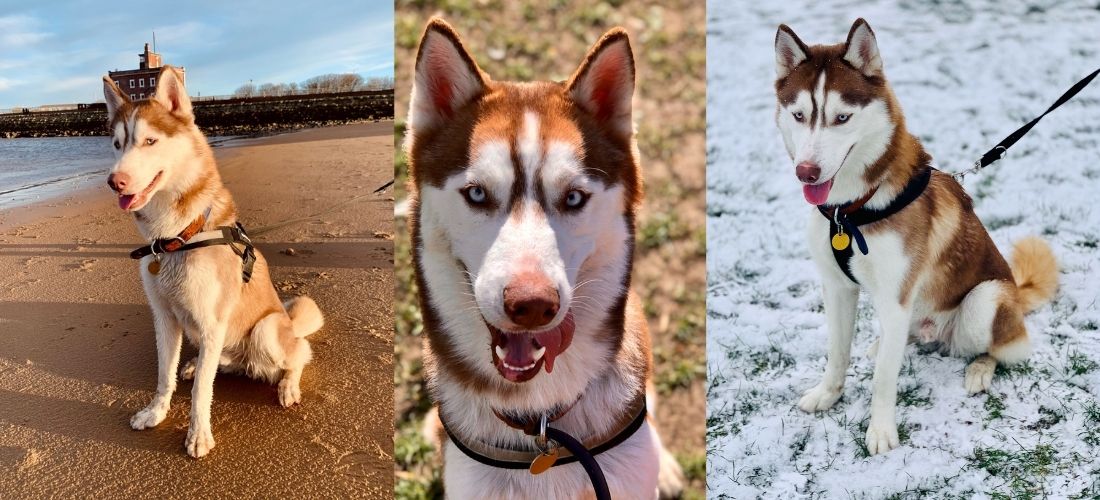 Louise added: "Without PDSA, I don't know what I would have done. I wouldn't have been able to afford Mylo's emergency treatment. If left, the facemask could have potentially caused a serious blockage in his intestines that would have needed surgery to remove it. It could have been a completely different story for poor Mylo."
PDSA vet, Joep Timmermans, said: "Litter can cause all sorts of problems in pets, which our vets encounter regularly. These can range from minor cuts and bruises to more severe injuries and potentially life-threatening intestinal obstructions.
"Signs that your dog has a gut blockage can include loss of interest in food, vomiting, diarrhoea and lethargy. If you think your dog has eaten something they shouldn't, call your vet immediately. Training your dog to follow 'leave' or 'drop' commands is a good way to reduce the risk of them eating something that could be harmful."

PDSA is the UK's leading veterinary charity. Through our 48 Pet Hospitals and Pet Care scheme, we save the lives of poorly pets who would otherwise be left untreated.
Every year, we helped over 388,000 pets. Without us, emergency cases like Mylo's would be left untreated and many pets could lose their lives or be separated from families who love them.
We wouldn't be here for dogs like Mylo without your support. Please consider donating today.

Give pets like Mylo a fighting chance
Pets who have been there for us during the pandemic deserve somewhere to turn when they need life-saving treatment.
Your help will save pets like Mylo
Every £1 donated will help us make sure sick and injured pets get the treatment they desperately need.
Donate to PDSA
Poorly pet?
Get vet-approved advice on common symptoms, conditions and medications for pets on our Pet Health Hub.
Visit the hub
Get a free Pet First Aid guide
Our vets have put together a special Pet First Aid guide with handy tips, advice and steps to follow if you ever find yourself in an emergency situation where your pet is in danger.
Find out more