PDSA vets nurse Rosie the cat back to full health following a suspected road traffic accident
A family's five-year-old cat, Rosie, was saved by PDSA after she was seriously injured in a suspected road traffic accident. 
When Rosie's loving owner, Laura Scales (35), found her cat struggling to walk at her home in South East London, she began to worry.  
Laura said: "I spotted Rosie was having difficulty walking and discovered she couldn't bear weight on her back legs. She also had a nasty graze on one leg, and her heart was racing. 
"I knew something wasn't right and that she needed to see a vet right away, so I took her to a local emergency out-of-hours practice. They examined Rosie and identified multiple injuries that indicated she had been hit by a car." 
As a nursing student with a limited income, Laura was worried about how she would afford the treatment Rosie desperately needed. 
Laura continued: "Rosie was kept in overnight at the out-of-hours vet practice to be stabilised and closely monitored. The following morning, I contacted PDSA and to my relief they were able to help. Rosie was transferred to Thamesmead PDSA later that day."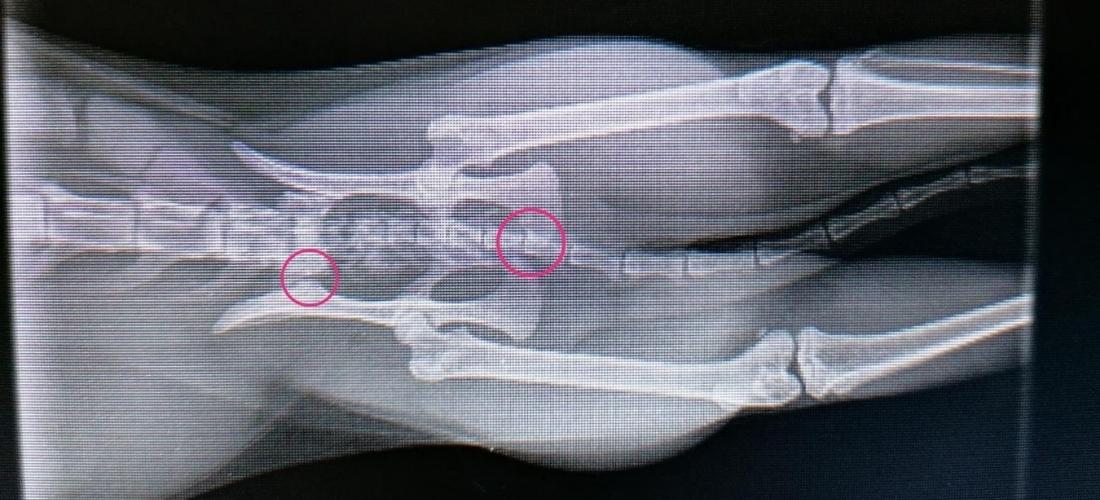 PDSA Vet, Jo Milne, said: "When Rosie came to the Pet Hospital, she was seriously injured and struggling to use her hind legs despite receiving strong pain relief. We carried out X-rays under anaesthetic, which sadly confirmed she had a fractured pelvis but had luckily escaped any internal injuries." 
PDSA Vet, Jo Milne, continued: "Complex pelvic fractures often require a surgical repair with a vet who specialises in such cases, but some will heal given enough time and strict rest. In Rosie's case, her owner couldn't afford a costly referral so the next 48 hours were crucial. We needed to ensure Rosie's injuries would heal without an operation and that she did not have serious nerve damage that could cause her long-term problems."  
Rosie would need several weeks of nursing care at home, with strict cage rest and pain relief while her injured bones healed.  
Laura said: "After learning of Rosie's severe injuries, I had to prepare myself and my seven-year-old daughter Sophia for the worst that we might have to say goodbye to our beloved cat. It was heartbreaking, but I explained that we had to do what was best for her. 
"I didn't want to give up on Rosie, but there was no way I could afford thousands of pounds for specialist vet care. So, I was over the moon when the vets said there was a chance she could still recover and that we could take her home to see under strict cage rest."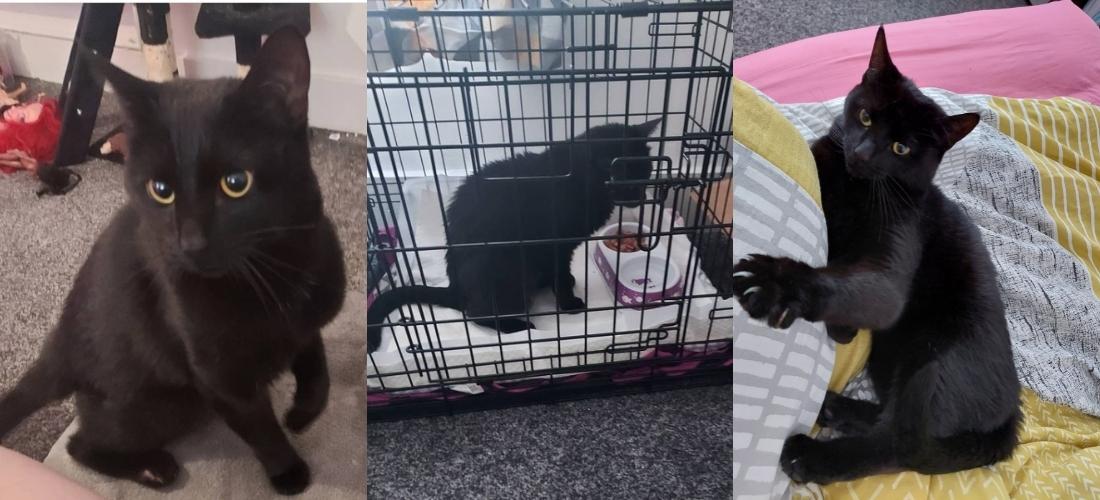 To check Rosie's progress, she returned to PDSA three days later for a check-up. Much to Laura's relief, Rosie showed no signs of complications, and PDSA vets were happy for her to continue recovering at home. 
For the next few weeks, Rosie remained on strict cage rest with pain killers and regular visits to PDSA. Eventually, she gained enough strength in her back legs to move more comfortably, and she grew eager to start walking around again.  
Laura said: "I cannot believe Rosie's recovery. She was in such a bad way, but she's come on leaps and bounds. Thankfully she is now back to her usual self, enjoying wandering around the garden and having plenty of naps on our beds.  
"I honestly cannot thank everyone at PDSA enough. From the lovely receptionists to the vets and support staff, I am so grateful for all their help and support and for putting 100% into Rosie's care. Without PDSA's help, Rosie wouldn't be here today. 
"I have signed up for a monthly donation to PDSA and encourage others to do the same because you never know when you might need help in future. I never imagined I would be in that position, but thankfully, PDSA was there to help us." 

PDSA is the UK's leading veterinary charity. Through our 48 Pet Hospitals and Pet Care scheme, we save the lives of poorly pets who would otherwise be left untreated.
Every year, we helped over 388,000 pets. Without us, emergency cases like Rosie's would be left untreated and many pets could lose their lives or be separated from families who love them.
We wouldn't be here for cats like Rosie without your support. Please consider donating today.

Give pets like Rosie a fighting chance
Pets who have been there for us during the pandemic deserve somewhere to turn when they need life-saving treatment.
Your help will save pets like Rosie
Every £1 donated will help us make sure sick and injured pets get the treatment they desperately need.
Donate to PDSA
Sign up to our newsletter
Want to read more stories like Rosie's, keep up with the latest pet wellbeing news, or perhaps you just want to support PDSA? Get your latest PDSA news with our Newsletter.
Sign up today
Road traffic accidents
Find out exactly what you need to do in the case of a road traffic accident involving your pet.
Visit the hub