Saturn's life saved by PDSA vet after serious injuries to his back leg
Charity vets at PDSA have helped protect the bond between a young boy and his cat by providing emergency life-saving surgery.
Fourteen-month-old Saturn lives in Liverpool with his owner Joanne Hughes and her 9-year-old son, Kyle.  Joanne explains: "Kyle is autistic and has social anxiety, he rarely speaks to people but Saturn is his best friend. He is obsessed with space and wanted to name him after a planet, so we chose Saturn because his stripes represent the rings"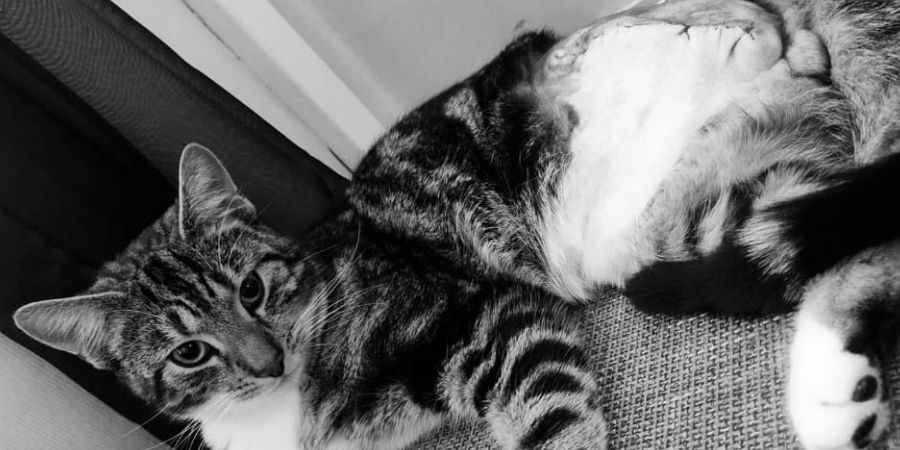 One morning, Saturn had been outside exploring when Joanne found him in the garden crying in pain, unable to walk properly.
Fearing the worst, Joanne rushed Saturn to her local vet, who examined him and found that he had serious injuries to his back legs, most likely caused by a car accident or a fall from a height. 
Joanne quickly realized how expensive the treatment to save his life could be.
Unsure of how she was going to afford the care he needed to save his life she turned to PDSA for help
After being stabilised and receiving pain relief, Saturn was transferred to the vet team at Kirkdale PDSA Pet Hospital. The charity's vets x-rayed him and found out his back left leg was broken. His back right leg had suffered some soft tissue injuries and other wounds.
PDSA vet Louise Skerrow said "Saturn had a severe fracture to his left hind leg which was too extensive to be repaired with surgery. As no further injuries were identified and Saturn was otherwise healthy the decision was made to amputate his damaged leg. After a successful surgery he was able to go home and recuperate with his family."
Kyle was devastated by Saturn's injuries and worried he may lose his best friend. Joanne said: "PDSA were amazing. We knew he was in good hands and they reassured us at every step that they were doing all they could to save his life and make him comfortable again."
Thanks to the PDSA team, Saturn's one hour operation was a success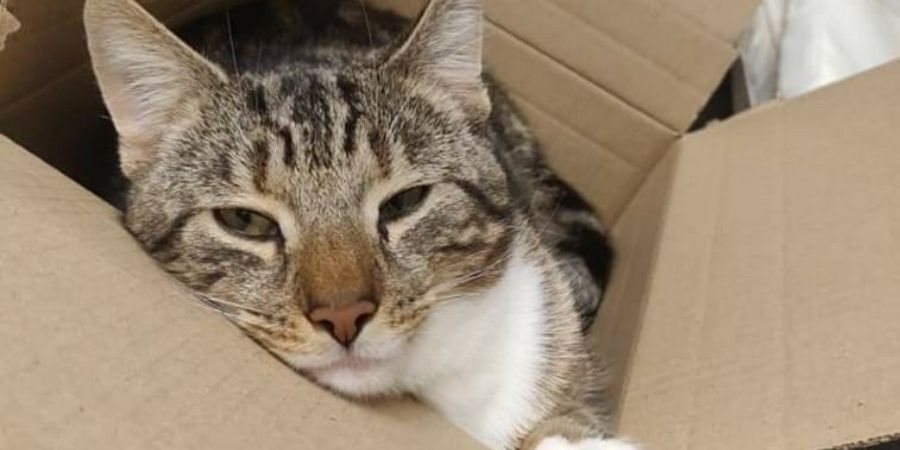 After spending the night at the Pet Hospital recovering he was able to go home to recuperate with his family. Two weeks later he was given the all clear from PDSA and is getting used to life on three paws.
Joanne, who has used PDSA for many years is incredibly grateful that the charity was there to help again in their hour of need.  She continued: "I cannot thank PDSA enough.  They did an amazing job looking after Saturn, losing him would have been devastating for me and especially Kyle.  I cannot thank them enough and will never be able to repay them."
"Saturn has adapted so well.  He's had a few challenges – like figuring out how to scratch behind his ear and climbing – it's incredible how quickly he has adjusted in such a short space of time. And if anything Kyle loves him even more, and describes him as 'extra special' like him now."

PDSA is the UK's leading veterinary charity. Through our 48 Pet Hospitals and Pet Care scheme, we save the lives of poorly pets who would otherwise be left untreated.
Every year, we helped over 388,000 pets. Without us, emergency cases like Saturn's would be left untreated and many pets could lose their lives or be separated from families who love them.
We wouldn't be here for cats like Saturn without your support. Please consider donating today.

Give pets like Saturn a fighting chance
Pets who have been there for us during the pandemic deserve somewhere to turn when they need life-saving treatment.
Your help will save pets like Saturn
Every £1 donated will help us make sure poorly pets get the life-saving treatment they need.
Donate now
Road Traffic Accidents (RTA)
Find out what to do if your cat is involved in a road traffic accident (RTA) with the veterinary advice on our Pet Health Hub
Visit the Hub
Sign up to our newsletter
Want to read more stories like Saturn's, keep up with the latest pet wellbeing news, or perhaps you just want to support PDSA? Get your latest PDSA news with our Newsletter.
Sign up now
A little treat
Looking to pamper your pet? Why not shop some of our vet-approved products! When you buy with us, you'll help pets like Winston.
Shop now