Simba survives serious injuries from a suspected road traffic accident
Simba, a two-year-old cat, was saved by PDSA vets after he was severely injured in a suspected road traffic accident.
One afternoon, cheeky Simba snuck out of the house while his owner, Gemma Thorpe (37), took out the rubbish at their family home in Glasgow.
A short while later, Gemma heard high-pitched crying and scratching at the front door. She opened the door to find Simba in a lot of pain, struggling to stand on the front steps.
Gemma said: "When I saw Simba in pain and dragging his back legs, I immediately thought he had been hit by a car. Panicked, I contacted the team at PDSA Glasgow Shamrock Street for help. When I explained Simba's condition, they were really helpful. They calmed me down and asked me to bring Simba in to be seen by a vet as soon as possible."
PDSA Vet, Susan Hermit, said: "Simba's owner rushed him to the Pet Hospital, and upon examination, we found he was lame on both of his hind legs. He also had pain around his hips and a wound on the inside of his right leg. We gave him pain relief and sedated him so we could carry out x-rays and further tests.
"X-rays revealed Simba's right hip was dislocated. He was placed under a general anaesthetic to place it back into the joint and stitch up the wound on his right leg. Although, of course, Simba can't tell us how he was hurt so badly, his injuries were consistent with a road traffic accident."
Later that day, Simba was able to go home with pain relief and a recovery collar, with strict instructions to get plenty of cage rest to allow his hip to heal.
Gemma said: "I was so worried when Simba was injured. He's part of the family, and we were all distraught when we thought he might not make it. My two children adore him, and they wanted to help care for him to give him the best chance of recovery.
"In 2020, when Simba's owners were no longer able to take care of him, he was supposed to stay with us temporarily until they found his new forever home. However, his loving, friendly character stole our hearts, and we decided to make him part of our family.
"The past eighteen months have been tough with various lockdowns during the pandemic. However, Simba has always been there for me, making me laugh and coming for a cuddle when he knows I'm feeling down. I couldn't imagine life without him.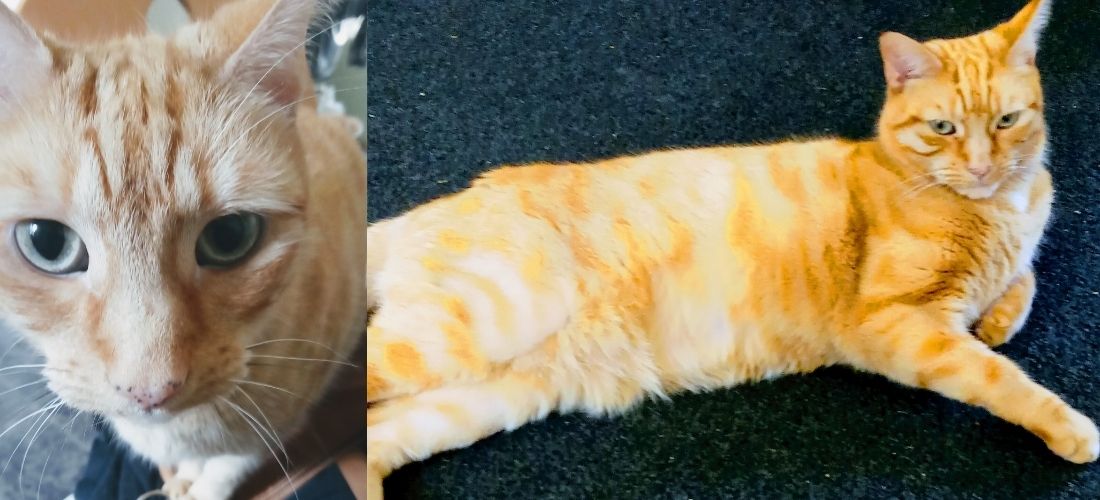 "Thanks to PDSA, Simba is doing really well now. This was the first time I'd received vet care from PDSA, and the whole team were brilliant. I felt like they really cared about us – I can't thank them enough for everything they have done for Simba."

PDSA is the UK's leading veterinary charity. Through our 48 Pet Hospitals and Pet Care scheme, we save the lives of poorly pets who would otherwise be left untreated.
Every year, we helped over 388,000 pets. Without us, emergency cases like Simba's would be left untreated and many pets could lose their lives or be separated from families who love them.
We wouldn't be here for cats like Simba without your support. Please consider donating today.

Give pets like Simba a fighting chance
Pets who have been there for us during the pandemic deserve somewhere to turn when they need life-saving treatment.
Your help will save pets like Simba
Every £1 donated will help us make sure sick and injured pets get the treatment they desperately need.
Donate to PDSA
Poorly pet?
Get vet-approved advice on common symptoms, conditions and medications for pets on our Pet Health Hub.
Visit the hub
Sign up to our newsletter
Want to read more stories like Simba's, keep up with the latest pet wellbeing news, or perhaps you just want to support PDSA? Get your latest PDSA news with our Newsletter.
Sign up today