Toots saved from a life-threatening womb infection
PDSA vets saved seven-year-old cat, Toots, who was suffering from severe pyometra, a potentially fatal womb infection.
Toots' owner, 55-year-old Garry Moore from Glasgow, first realised something was wrong when she disappeared for a few hours, which was unusual for her.
After finding her curled up in her bed, Garry could tell something wasn't right. 
He said: "She was very lethargic and had discharge coming from her back end, so I decided to watch her closely overnight. I thought she was going into labour after an unexpected pregnancy but when it came to the morning, she was showing no signs of improvement. I rang PDSA and they were worried that her symptoms could be as a result of a serious illness."
Staff at PDSA's Shamrock Street Pet Hospital requested Garry bring Toots in for a face-to-face consultation right away.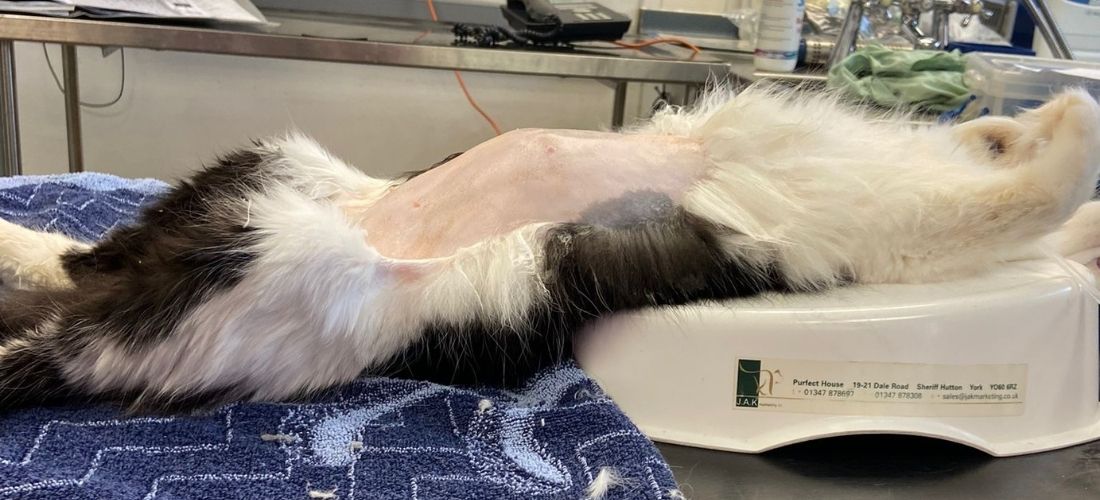 When the charity's vets examined Toots, they found she had a swollen tummy. A scan of her abdomen confirmed their concerns: her womb was filled with pus from a severe infection – a condition called pyometra. She was hooked up to an intravenous fluid drip to stabilise her before a life-saving operation to remove her infected womb.
Thankfully, the ovariohysterectomy surgery was a success. Toots recovered well from her surgery and that evening, Garry was allowed to take her home with pain relief, a buster collar and strict instructions to rest.
Garry said: "I was shocked and very worried but I knew she was in good hands with PDSA."
PDSA vet Olivia Anderson-Nathan said: "Toots was very fortunate that her owner spotted something wasn't right and sought help. Thankfully for Toots we were able to give her the help she needed in the nick of time.
"Pyometra is sadly really common in unneutered pets. Toots had typical symptoms, including vaginal discharge. However, this isn't always seen and pyometra can be a silent killer, as it can often make a pet dangerously ill before owners notice anything more than them being a bit off colour."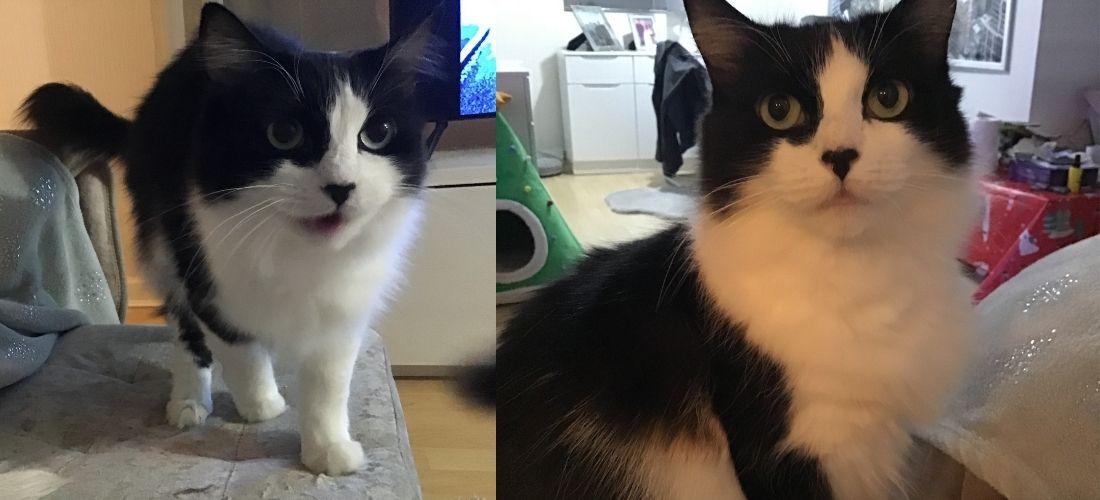 "The good news is that this condition can be completely prevented by neutering. We did the 'spay' surgery for Toots while she was critically ill and luckily were able to save her life, but getting pets neutered when they are young and healthy is often safer and helps to prevent serious health issues such as this and other conditions like mammary cancer, as well as unwanted litters."
Garry said: "Toots means the world to me. My pets are my best friends and have been great company for me during the pandemic as I haven't been going out much due to my health."
"I am so grateful to PDSA for their help, the vets were very kind and professional. They worked a miracle with her; she's back to her usual affectionate self!"

PDSA is the UK's leading veterinary charity. Through our 48 Pet Hospitals and Pet Care scheme, we save the lives of poorly pets who would otherwise be left untreated.
Every year, we helped over 388,000 pets. Without us, emergency cases like Toots' would be left untreated and many pets could lose their lives or be separated from families who love them.
We wouldn't be here for cats like Toots without your support. Please consider donating today.

Give pets like Toots a fighting chance
Pets who have been there for us during the pandemic deserve somewhere to turn when they need life-saving treatment.
Your help will save pets like Toots
Every £1 donated will help us make sure sick and injured pets get the treatment they desperately need.
Donate to PDSA
Poorly pet?
Get vet-approved advice on common symptoms, conditions and medications for pets on our Pet Health Hub.
Visit the hub
Get a free Pet First Aid guide
Our vets have put together a special Pet First Aid guide with handy tips, advice and steps to follow if you ever find yourself in an emergency situation where your pet is in danger.
Download now