PetWise Award
Our PetWise Award is a fun, free award programme aimed at primary-aged children to teach them all about pets and help them get PetWise!
Are you a schoolteacher looking for a fun, curriculum-linked topic that can be taught over a term or are you a parent looking for a free, educational project that your children can do at home? Either way, our award programme could be perfect for you. We've got lesson plans, presentations, worksheets and more all at your fingertips. The best part? All our sessions are curriculum linked so you can teach children about the 5 Welfare Needs and PDSA with no need for any extra planning.
Ready to join us? You can sign up online! Need to know more? Take a look at our information below.
What is the PetWise School Award?
The PetWise School Award is the first (and only) animal-related award that schools can take part in. It's similar to accreditation scheme, which you may already be familiar with. It has four easy to follow levels, each with their own free resources linked to the curriculum so you can incorporate it into your everyday lessons.
By being 'PetWise', you'll be teaching children about taking good care of animals and your community will know that your school is pet-savvy and care about our furry friends. To complete the award and gain your special PetWise status, your Child(ren) will complete a series of curriculum-linked activities but the best part is: everything is already planned for you so all you have to do is the delivery.
Take a look at some of our sample resources to get an idea of what to expect: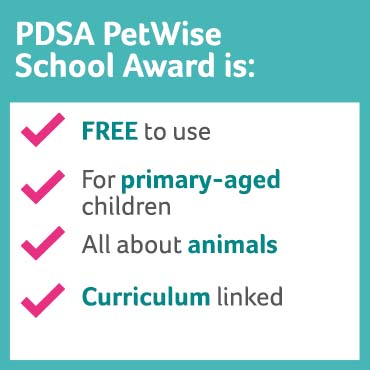 The Petwise School Award is now part of the Children's University!
The PetWise School Award is part of the Children's University national initiative. At the end of each level, you will earn a stamp worth 5 hours for your Passport to Learning. Just email education@pdsa.org.uk to get your unique codes.

Shortlisted for the 2021 Teach Primary Award!
We are excited to announce that PetWise School Award has been shortlisted for the 2021 Teach Primary Award in the free resources category.  ​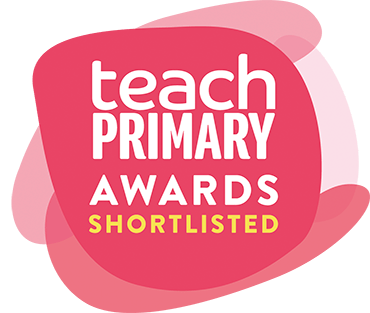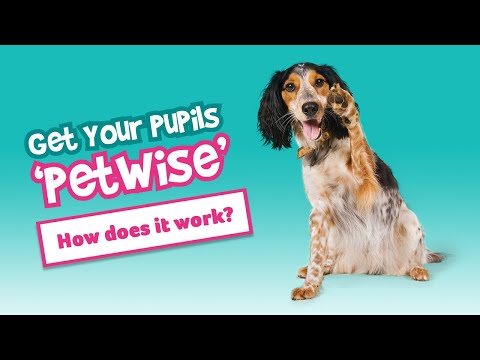 Video found at youtu.be/aX7CZvoub_Q
Once you've completed one level, you'll unlock the next until you've gained full PetWise status!
Sign up to the award
Ready to get PetWise? Follow our easy steps below to sign up for free!
Click 'sign up'

 

and enter your details.
Check your emails and click on the link to confirm your account.
Sign in and the form will continue. If not, click on 'Add Organisation' to add your school/group.
Search for your school. If your school is not there, click to add a new group. Uniform groups and home schools will need to add a new group.
Tick to say you'd like to be PetWise.
Click on 'My Account' and you should have an 'Add PetWise' button. If not, refresh the page. Click on this icon and follow the steps.
Click on 'My Account' again – you should now see the 'PetWise Dashboard' icon. This is where you upload any evidence. Towards the top of this page, you will see the link to view the downloads.
Get PetWise!
Any problems, contact education@pdsa.org.uk
Not ready to get PetWise just yet?
Register your interest and we'll send you details on how to sign up for later! 
PetWise School Award – brought to you thanks to support from players of People's Postcode Lottery