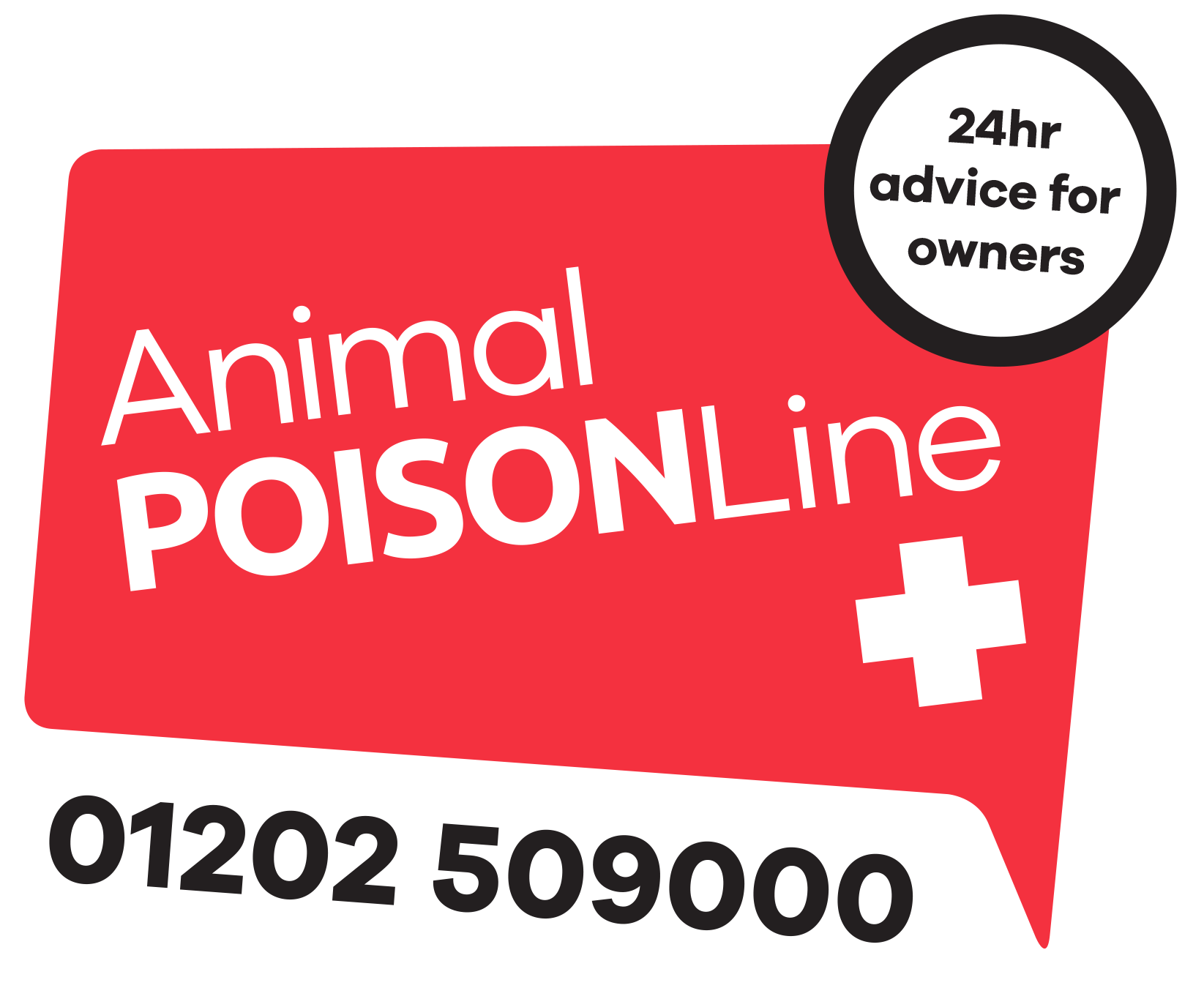 Animal PoisonLine (APL) was started in 2017 and is run by the UK's only animal poison centre.  It is a 24 hour triage service for pet owners who need advice if they believe their pet has been in contact with something harmful.  The owner will be told whether to expect any symptoms and if a visit to the vet is needed.
The team answering the calls consists of vets, veterinary nurses, toxicologists and scientists and has been advising veterinary practices about their poisoning cases for over 25 years.  Over 250,000 poisoning cases have been recorded against which extensive research is conducted to ensure advice is accurate. The team also lectures at veterinary conferences and publishes numerous articles.  All possible poisons are covered, including human and veterinary drugs, household and garden products, plants, food, toiletries and venomous bites. 
From the calls received so far, 3 out of 4 owners have been able to stay at home after calling APL, saving time and stress as well as ensuring their pet only receives treatment if it is necessary. 
Calls cost £30 per case, payable by credit card at the time of the call.  If an animal does require treatment and the vet subsequently calls the professional line (Veterinary Poisons Information Service) for detailed treatment advice, Animal PoisonLIne will refund the £30 to the owner.
If you are concerned about your pet and would like advice, please call 01202 509000 or visit www.animalpoisonline.co.uk for more information.