PDSA is supporting the Petfished campaign
Do you know who the person is behind the pet? PDSA is supporting the government's campaign to raise awareness of untrustworthy sellers so prospective pet owners can make the best choice when buying a new four-legged friend.
You might have heard of Lucy's Law by now, which bans third-party sales of puppies and kittens. The Petfished campaign is working to support this and spread the word about buying a puppy or kitten who has been well taken care of.
What is Lucy's Law?
From April 2020, third-party sales of puppies and kittens will be banned under Lucy's Law. This means that if you're looking to buy or adopt a kitten or puppy under six months old, you need to deal directly with the breeder or rehoming centre.
The law means that puppies and kittens should be sold from their place of birth and should be brought up in a safe environment with their mother. The law is named after Cavalier King Charles Spaniel, Lucy, who was badly treated on a puppy farm before being rescued.
The law will also help to prevent illegal puppy smuggling from outside of the UK. Puppies and kittens illegally smuggled in often haven't had all the necessary health checks and care. They're usually poorly after coming to the UK as they don't have any of their vaccinations and haven't been properly looked after.
The Petfished campaign
We are proud to be supporting Defra's Petfished campaign to help owners get healthy and happy pets given the very best start in life. When you're looking to get a puppy or kitten, you're more than likely to come across someone who's mistreating their animals and just using them to make money.
Just like people can become 'Catfished' by a fictional persona, dishonest pet sellers will use similar tactics to 'Petfish' prospective owners. We are supporting the campaign and promoting the role your local vet team can play in helping you find the right pet. It's important to do your research which your local vet can really help with and ask yourself, 'who's the person behind the pet?'.
You can visit the government's official website for signs on spotting a deceitful seller. We'd also recommend using the puppy contract or kitten checklist when you're looking to buy or adopt a new pet and always remember to see the puppy or kitten with their mum more than once!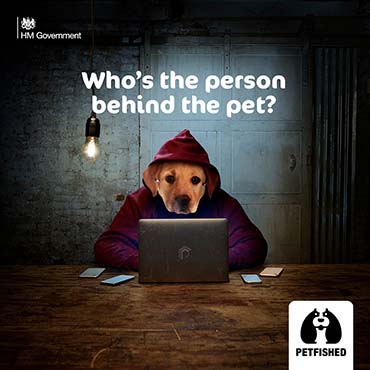 Doing your research
At PDSA, we've always made sure we have lots of pre-purchase advice available for free on our website, put together by our vets. Check out the links below for some top tips on finding your perfect pal and where to get them.