This year's Rabbit Awareness Week runs from 28 June to 4 July 2021 and marks 15 years of reaping rabbit rewards!
We're 'hopping for joy' about all the great improvements RAW has helped make to rabbit wellbeing; so much has been achieved to improve the welfare of our bunnies, but there's still more to do!
Animal charities across the country have once again teamed up for RAW to raise the profile of rabbits and help owners do the very best for their bunnies! We love rabbits, but as our PAW Report shows they can sometimes be the 'forgotten pets' – with nearly half (49%) of all UK rabbits live alone (equating to around 440,000 rabbits) and a quarter (25%, around 230,000 rabbits) kept in cramped hutches that are too small. So we're working extra hard to shine a light on the needs of our bunny buddies.
The theme for this year's  'Hopping Through the Years', providing owners with all the information you need to care for rabbits, from an early age, right through to their golden years. Find out more about caring for aging rabbits in our blog post.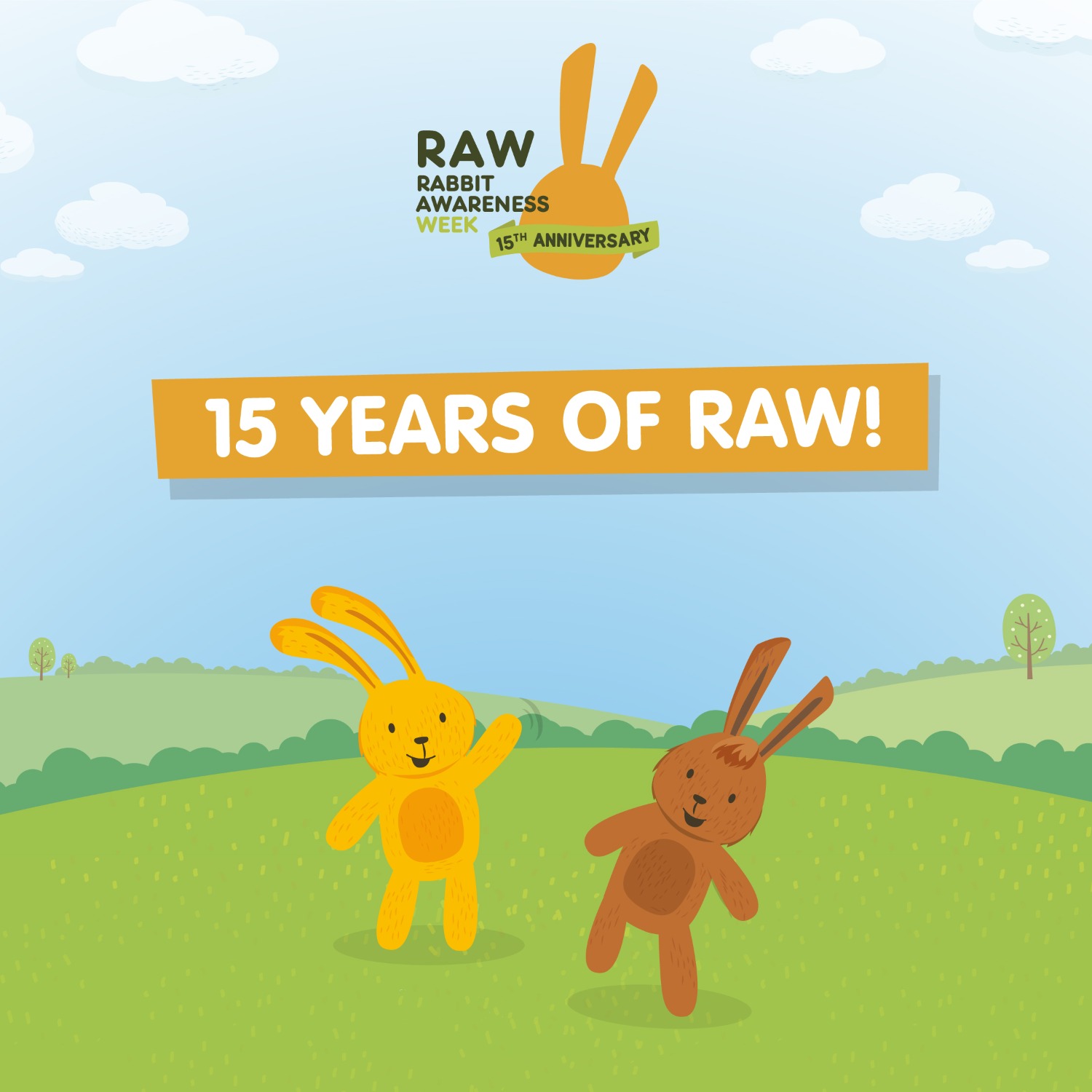 What all rabbits need
Find out more about rabbits' 5 Welfare Needs – what they need to live happy and healthy lives!