We're teaming up with animal charities from around the country to raise the profile of rabbits and help owners do the very best for their pets.
Every year we work with a number of charities to arrange 'Rabbit Awareness Week' (or RAW). We love rabbits, but we also know that they can sometimes be the 'forgotten pets', so we work to shine an extra light on our bunny buddies.
This year is going to be a bit different for RAW. As we can't organise our usual rabbit-related celebration, RAW is going digital and will be for two weeks instead of one from 10-23 August!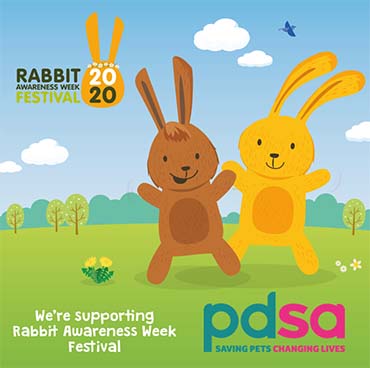 What all rabbits need
If you've heard of RAW before, you'll know we follow a theme each year. This year, we're taking a look at your rabbits' 5 Welfare Needs – so making sure they have everything to live happy and healthy lives!
We've broken down your rabbits' needs below and you can find more information about each on our website: